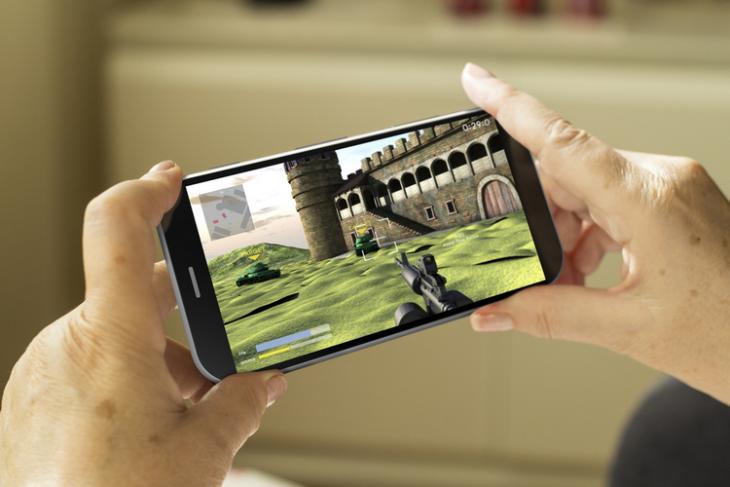 If you're someone who enjoys playing games on your Android device, things couldn't get better for you. While Black Friday might still be a couple of days away, some premium games are available for free on the Google Play Store for you to play them. Each game offers something different, and a different experience altogether. So read on, as we bring to you the collection of all the paid games available for free on the Play Store:
1. Hitman Sniper (Download)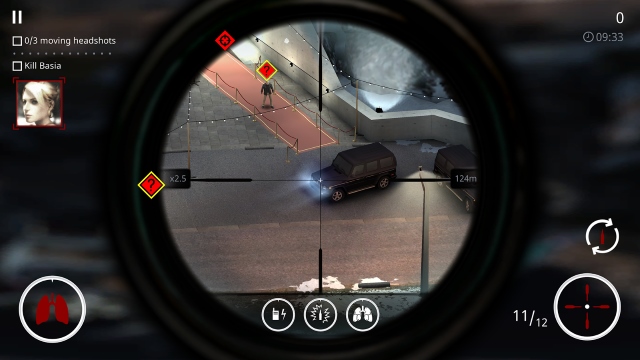 Hitman is practically the biggest franchise when it comes to stealth shooters. You take the role of an assassin, and your objective is to eliminate a total of 10 top targets. You can grab extra points by completing secondary objectives. The points can later be redeemed to unlock more powerful weapons and modifications. Hitman Sniper is certainly a must recommend for all the fans of the Hitman franchise and the sniper franchise alike.
2. Collect or Die (Download)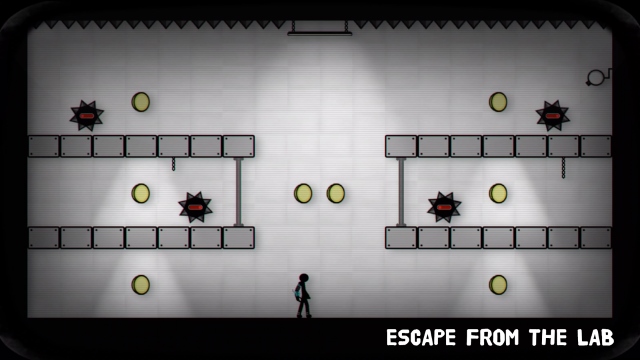 Imagine a typical platformer like Mario and combine that with the graphics of Stickman, and you have to Collect or Die. You play as ragdoll stickman whose task is to escape the test lab by collecting all the coins in a given stage. Collect coins and escape the lab or just watch stickman die in brutal and hilarious ways. In this game, you run, jump & dodge your way to victory. It is one of those games that have such a simple concept, yet are so tough to master.
3. Linia (Download)
Linia offers a puzzle gameplay experience for the interested minds. It is not your usual casual game. Linia requires you to effectively use your brain to create color sequences by tracing a line connecting colored shapes. All this takes place when the colors are running around, revolving, hiding, changing shape and doing everything they can to avoid being caught by your line.
4. Dungeon Defense (Download)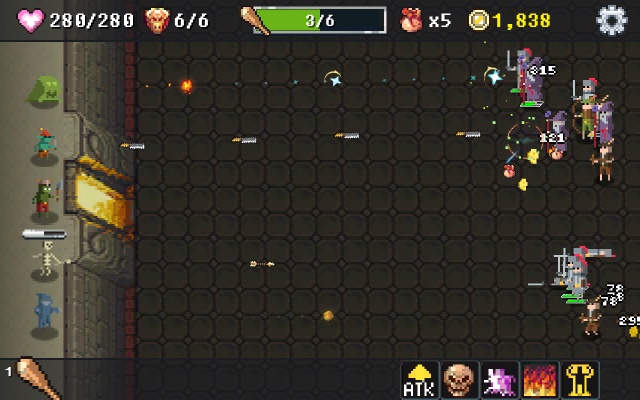 Dungeon Defense is the perfect tower defense game in the genre of RPGs. You play as a bunch of villains trying to protect the last dungeon of the realm from all the heroes trying to raid it. In order to defend the last remaining dungeon of this world, you became a guardian. Heroes from all over the world gather to conquer the dungeon. Dungeon Defense has a perfect mixture of a great gameplay combined with retro graphics and sound.
5. The Ball Reach (Download)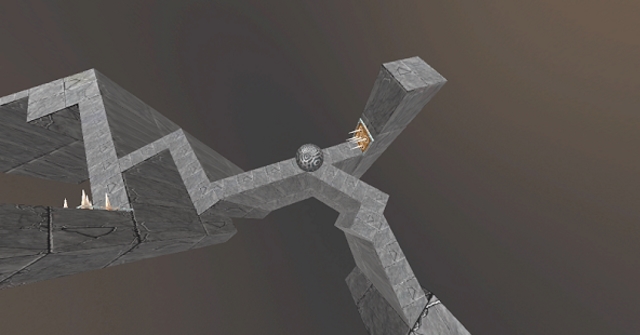 Controlling and balancing a ball through various obstacles sounds like a concept from yesteryear, right? It is still a concept loved by players all over. In that genre, The Ball Reach is the best game out there that you can try. It makes you addicted to the game with constant failure. You're tasked with moving the ball through a series of levels that are filled with all sorts of narrow pathways, slopes, and tricky obstacles while making sure that you don't fall into the chasm.
6. KNIGHTS (Download)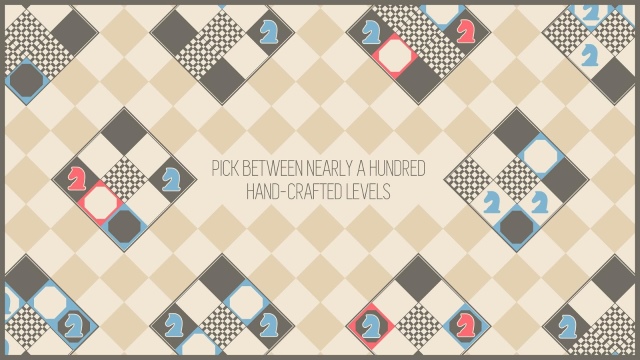 Sure you've played a lot of chess games out there. But I assure you, you've never played anything as great as KNIGHTS. Based on a single chess piece, the titular knight, your goal is to set each of the colored knights into a space of their corresponding color. Things might seem easy at first, but proceed on with a few levels, and you'll find yourself constantly doubting your every step. Forethought and future planning are key abilities to master for later puzzles in this amazing game.
7. Planetarix (Download)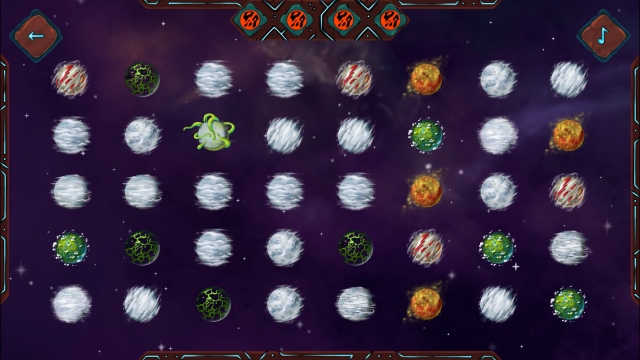 In a world full of memory training games, Planetarix is one heck of a game. The gameplay requires you to simultaneously match the planets and get around the obstacles. The fluid gameplay combined with the artistic graphics really add on to the overall feel of the game. While the game at the start might seem to be for the little ones, switch the game into next gear by putting on hard difficulty, and you'll be amazed by the level of challenges the game offers.
8. Zombie Raid: Survival (Download)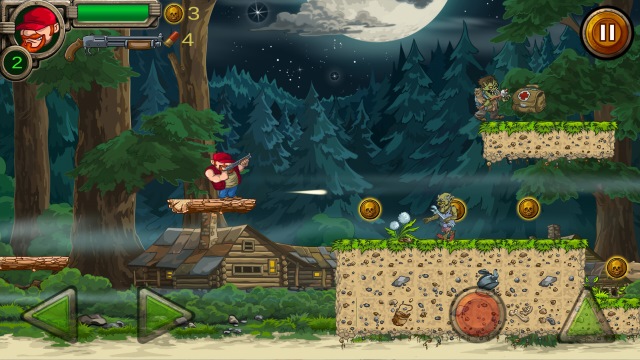 Zombie apocalypse games are quite common these days. Zombie Raid: Survival is a platformer/action game in which you take the role of a pissed off lumberjack. Using your ace, you have to fight off against all the zombies. The controls can be a bit gimmicky at first, but after a while, they sort of grow on you. This title is a good choice if you have some time to kill, and makes up for the perfect casual game.
SEE ALSO: Here are Some Great Android Apps That Are Free or on Sale Right Now
Do note that all these deals are limited time deals, and the offer on them might expire soon. Make sure to hurry up and download them all. I know I've saved up a lot by trying out all of them. But what about you? Which games did you try? And what other game do you have on your wishlist that you'd love to get for free? Let us in the comments down below.