The first-ever flagship under the Redmi brand, the Redmi K20 Pro, has finally arrived in India a good couple of months after its China launch. It's a true flagship in every sense, and could also be seen as the much-anticipated Poco F1 successor which we've all been waiting for. You're getting a taller AMOLED screen, a pop-up camera on the front, and a triple camera on the rear, but there are certain Poco F1 features that you will find to be missing on the Redmi K20 Pro. So, let's check them out right here:
Poco F1 Features You Will Miss in the Redmi K20 Pro
1. IR Face Unlock
Starting off, we all know that Poco F1 featured a massive notch up-top and it housed a variety of sensors necessary for enabling IR Face Unlock. Ya, the Poco F1 came with an infrared light sensor and infrared camera in tow to offer you a more secure and a faster biometric unlocking experience like none other. Face Unlock on Poco F1 worked even in low-light and dark conditions, making it super useful and handy.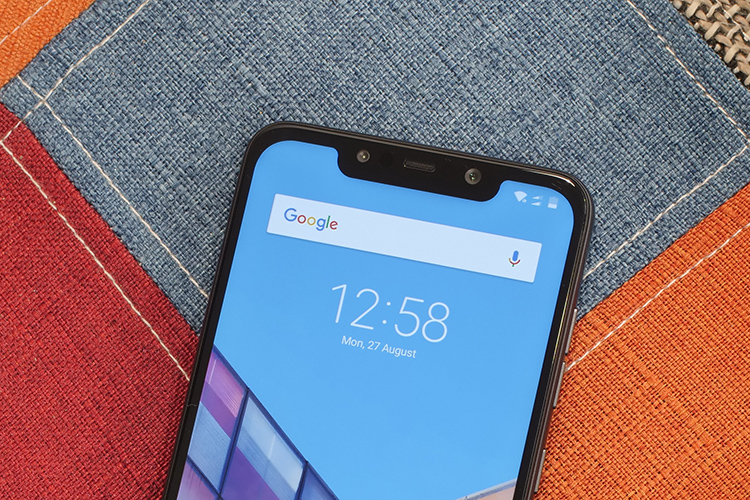 But, the Redmi K20 Pro ditches on the same to extend the screen to the edges and give users a bezel-less fullscreen experience – with a pop-up camera in tow. This new pop-up selfie camera, a first on Redmi phones, is also utilized for Face Unlock. However, it's not comparable to the IR Face Unlock on the Poco F1 as the pop-up camera takes about 0.8 seconds to open and log you into the device. Also, you would have to swipe up on Redmi K20 Pro's screen to activate Face Unlock, post which your face will be scanned and you'll get into your device. It's really slow as compared to the Poco F1.
2. Stereo Speakers
One of the more attractive features on the mighty Poco F1 was also the stereo sound experience offered by the company. It included a standard bottom-firing speaker and utilized the earpiece up-top as the secondary speaker to achieve the same. Though the stereo experience on the Poco F1 wasn't really worth it, the same is now missing on the Redmi K20 Pro.
Yeah, you only get a single bottom-firing speaker on the Redmi K20 Pro and it's said to have a louder sound output, thanks to the Smart PA audio technology, as well as 0.9cc large sound chamber baked into the device. This isn't quite a massive downgrade but I believe the experience will be slightly less immersive on the Redmi K20 Pro.
3. Liquid Cooling
If you've ever encountered a Poco F1 user (or fanatic) compare the same with another device, then they would have obviously touted the liquid cooling vapor chamber baked inside for heat dissipation. It was a slim vapor chamber but there was one onboard for improved gaming performance on the Poco F1.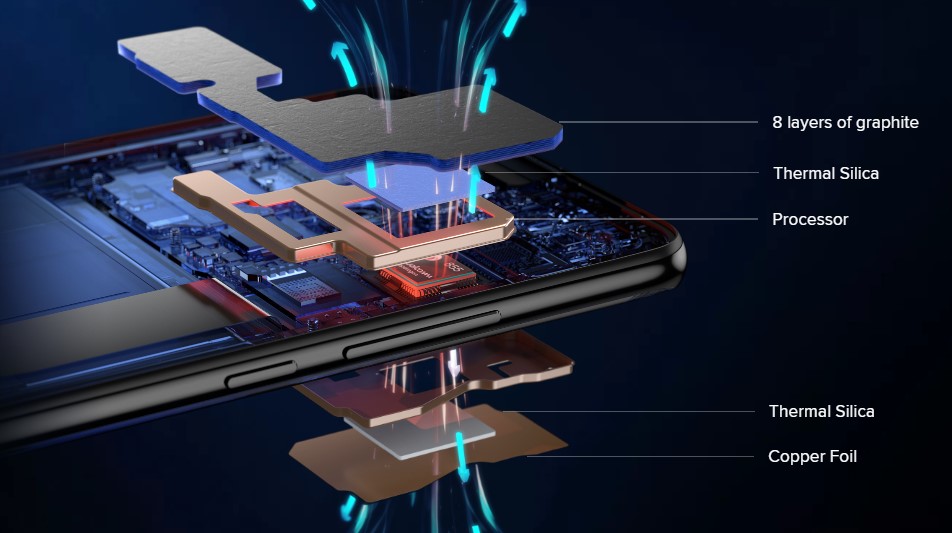 Well, the Redmi K20 Pro ditches the liquid cooling technology in favor of a double-layer heat dissipation structure. You see the chipset sandwiched between an 8-layer graphite sheet and copper foil, with thermal silica gel slathered on top in the Redmi K20 Pro. We know that liquid cooling (vapor chamber) is a better way to dissipate heat, but I would have to test out both the devices to which technology is better.
4. microSD Card Support
Finally, from the perspective of a user, the biggest downgrade on the Redmi K20 Pro is going to be the lack of a microSD card slot. While it's true that Xiaomi didn't launch the 6GB+64GB variant in India and offers its flagship series with at least 128GB storage, I believe Redmi K20 Pro still should have offered support for microSD storage expansion.
I'm not saying Redmi K20 Pro has to offer a dedicated microSD card slot, but Xiaomi is completely taking microSD card support off the table here. Poco F1 made it possible for users to expand storage using a hybrid dual-SIM tray, where you could use a single SIM and a microSD card at the same time. This is a strange and disappointing downgrade to see on Redmi's first-ever flagship.
As you can obviously tell, the Redmi K20 Pro certainly packs some downgrades over the Poco F1 but none of them are huge dealbreakers for those looking to buy a new flagship smartphone under Rs 30,000. Also, the Redmi flagship does bring along many notable upgrades over the bland and boring Poco F1, so let us know your opinion on the Redmi K20 Pro in the comments below.
---