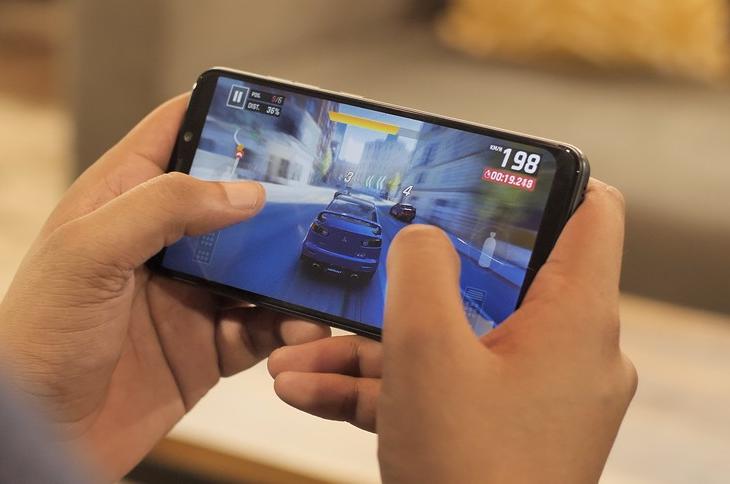 A few hours ago, Pocophone rolled out the first OTA to Poco F1. While the update has brought noticeable performance changes and July's security patch, it appears to have blocked the pathway for downloading one of the most popular games on the Google Play Store.
Many of our readers reached out to us, informing us that they are unable to download Asphalt 9: Legends on their newly purchased Poco F1. At first, I found this hard to believe as Asphalt 9 has been among the games that I tested the smartphone's gaming performance on.
Surprisingly, Asphalt 9 does not show up on the Google Play Store anymore when searched from a Poco F1. Moreover, looking up for the game on the Play Store shows an error message, claiming that Asphalt 9 is not compatible with the smartphone as you can see in the image below.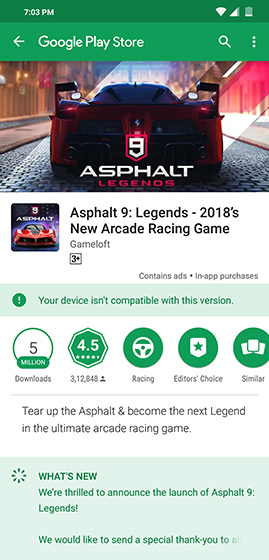 Well, this is a deal breaker for many users who showed immense support for Xiaomi's new experiment with flagship pricing. Despite great hardware that can run almost every game with a breeze and that too without letting the system heat up, users have been locked out from playing the mind-gripping game.
I am exactly not sure what is to blame for this issue but the only culprit which I can see is the recently pushed software update. This is because I have had Asphalt 9 installed on the Poco F1 for a week and have had a seamless experience while playing the game.
We've reached out to Pocophone/Xiaomi and Gameloft to help you resolve the issue as soon as possible. Meanwhile, I must inform you that members of our team have witnessed a similar issue on Huawei P20 Pro, Nova 3, and Asus Zenfone 5Z. While the first two devices received support in a matter of few days, Zenfone 5Z still gets an error message.
For now, there are two solutions – you can either wait patiently for the game or download the latest version of Asphalt 9 from this link. Meanwhile, you can get back to us, sharing the version of MIUI so that we can relate this with the recent update.