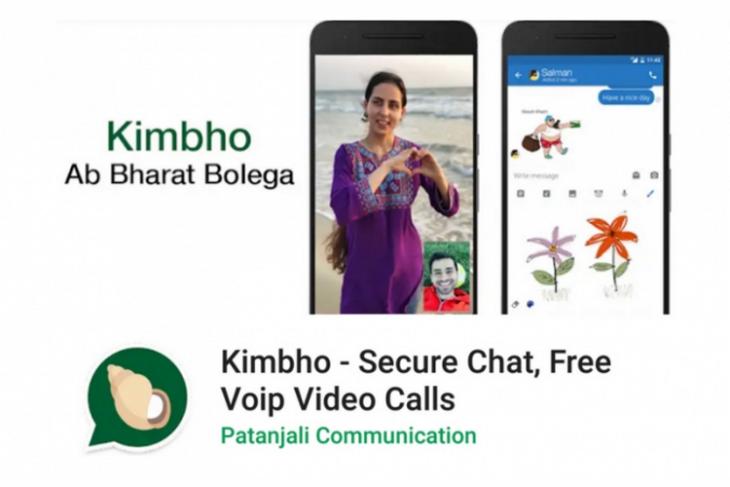 Patanjali is all set to relaunch its Kimbho messaging app on August 27 following a 'not so successful' one-day soak test back in May. Patanjali's Managing Director, Acharya Balkrishna announced yesterday that the Patanjali app will be launched with 'new and advanced features' in the last week of August.
According to a report from the Indian Express, the Kimbho app will be officially relaunched in the presence of Union Minister Nitin Gadkari at an event in Delhi.
T-2
उनके सुधार के साथ विधिवत 27 अगस्त 2018 को लॉन्च करेंगे । आपके सुझाव व समीक्षा का हम स्वागत करते है । आओ लॉन्च से पहले ही इस स्वदेशी "किम्भो:" को पूरी दुनिया में गूंजा दे।
स्वतंत्रता दिवस की हार्दिक शुभकामनाएं ।
भारत माता की जय ।
डाउनलोड करे https://t.co/rpiao1Tm0T pic.twitter.com/BJEBI8myFE

— Acharya Balkrishna (@Ach_Balkrishna) August 15, 2018
The Kimbho is already available to download on the Play Store and Patanjali also admitted there were flaws in the app as reported by experts. The company says these will be fixed before the official launch.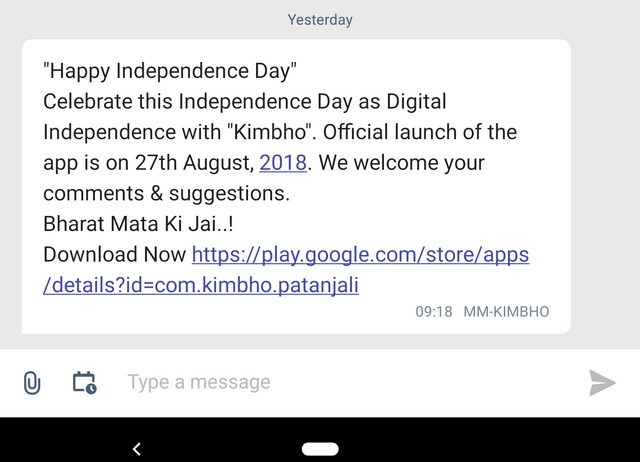 Patanjali's WhatsApp competitor ran into hurdles on the first day of its launch, as the app seemed fake because none of its basic features worked: calls didn't connect and messages never got delivered, rendering the app virtually unusable for the most part. The app was taken down, but the Play Store was flooded with dozens of rip-off apps impersonating Kimbho or using its name.
Patanjali later issued a statement claiming that the Kimho release was just a test run and that the app 'will come back again soon after we are absolutely sure of all technical issues'. Later in June, Patanjali revealed that it will take at least two months to fix all the flaws in the app and relaunch it, and as per their schedule, the app is all set for a second chance later this month. If you want to try out the Kimbho app before its official launch, you can download it from the Play Store here.