Overwatch 2 has had its ups & downs. But now, the developers are finally gearing up to launch an exciting update. At Blizzcon 2023, Blizzard Entertainment surprised us with a brand new hero addition to Overwatch 2. Keep reading to know everything there is about Mauga, the newest tank hero entry in Overwatch 2. We will discuss his origin story and abilities as well!
Mauga Is the New Overwatch 2 Tank Hero: Who Is He?
Who exactly is Mauga? He is a member of the Talon Elite, the opposition of Overwatch. In the modern-day story where you play Overwatch 2, both Talon & Overwatch operatives can be used, and the present story is quite separated from the older days. So, Mauga is on the same team as characters like Reaper and Widowmaker. Talon is the main antagonistic faction in the Overwatch universe.
Mauga hails from Samoa and is closely related to Baptiste, who is a current Support hero in Overwatch 2. Mauga & Baptise have pulled off missions in the past together, and Mauga has even said that Baptiste is "the best medic in Talon." In the Samoan language, Mauga's name means mountains. He is also notably Overwatch 2's first Samoan hero.
Mauga Overwatch 2: Guns & Abilities
Now that we have discussed his origins, let us talk about the abilities of Mauga. Firstly, he has two chainguns as his weapons, called Gunny (Incendiary) and Cha-Cha (Volatile). With Gunny, Mauga can light up enemies on fire with repeated hits. And with Cha-Cha, the hero can deal critical damage to enemies that are burning. These weapons can be used separately or at the same time. Mauga also has a plethora of abilities, which are:
Ultimate: Cage Fight is Mauga's ultimate, and upon activating it, any enemies nearby get trapped inside a cage battle against him. Plus, Mauga gets unlimited ammo while being in his ultimate.
Passive: Berserker is Mauga's passive ability, and with it, he gains temporary health after dealing critical damage to his enemies.
Overrun & Cardiac Override: These are his normal abilities. In Overrun, he will launch himself forward to stomp away enemies, and he is unstoppable while charging. After activating Cardiac Override, Mauga's allies will heal upon dealing damage and also take reduced damage from opponents.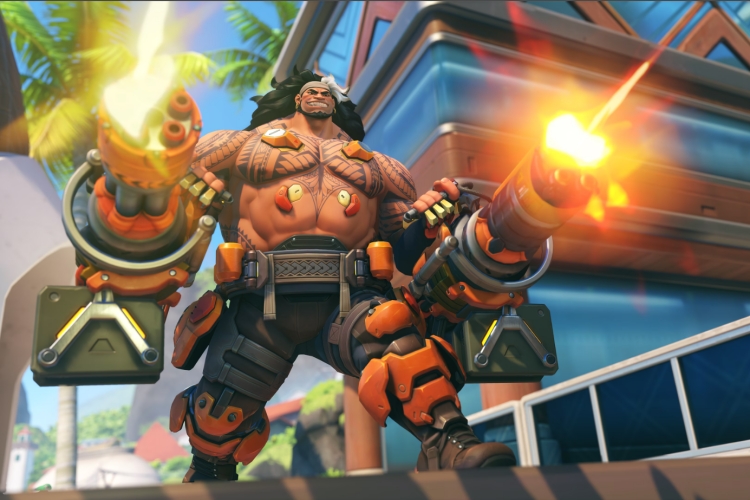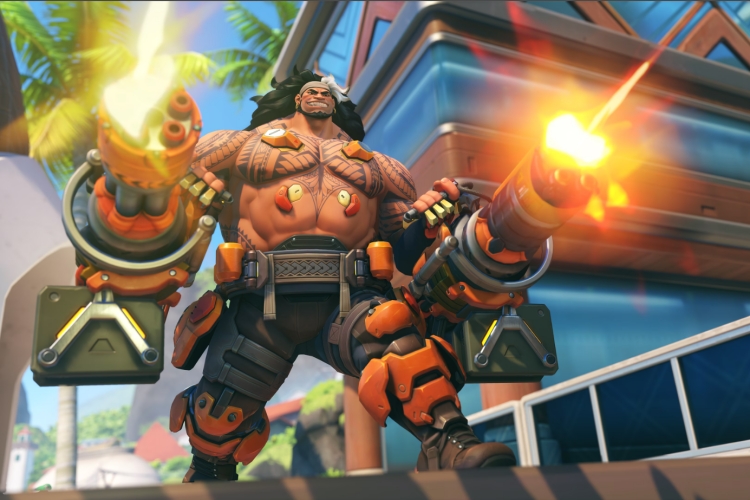 Mauga is already available in-game in the form of a limited-time trial that is active on all platforms. But he is only there for a weekend. When will Mauga officially come out in Overwatch 2? As per Blizzard, the developers will officially release the new tank hero in Overwatch Season 8, scheduled for December 5, 2023.
What are your thoughts on Mauga? Is he an exciting addition to the Overwatch heroes we have currently? Let us know in the comments below.
---
Load More