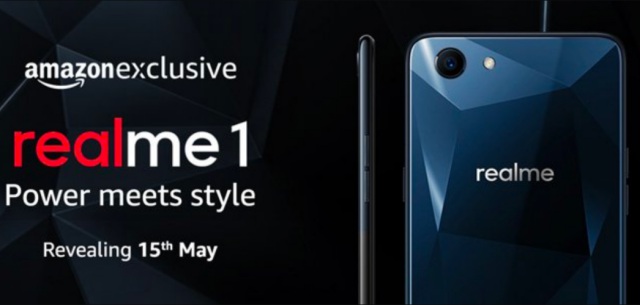 In an attempt to break Xiaomi's stronghold in the budget segment, Oppo has announced today the launch of a new sub-brand called Realme – which clearly seems to be inspired by Xiaomi's popular Redmi series. THe first smartphone from this brand, the Realme 1, on May 15 in India, exclusively in partnership with Amazon India.
Amazon India has set up a dedicated microsite for the Realme 1, and the promotional tagline is 'Power meets Style' but it does not any specs about the upcoming smartphone. Realme will be Oppo's fourth brand in India besides Oppo, Vivo and OnePlus.
We only learn that the device will attempt to provide you a premium quality than Xiaomi, which is evident from its comparison of the Realme 1 rear panel with Redmi 5A. If that's the case, then one can say that it could be a low-end affordable device in the Rs 5,999 price segment.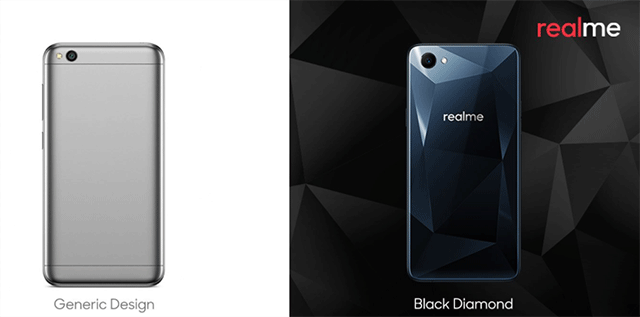 Realme 1 will have a curved metallic frame and so-called Black Diamond back with trapezoidal cuts resembling a diamond. The rear panel is similar to the back panel of the Oppo A3 that was launched in China last week but we can't be sure if it will be the same phone.
Smartphone veterans will also remember the HTC Touch Diamond, which had a similar design. So Oppo or Realme's take is not entirely unique.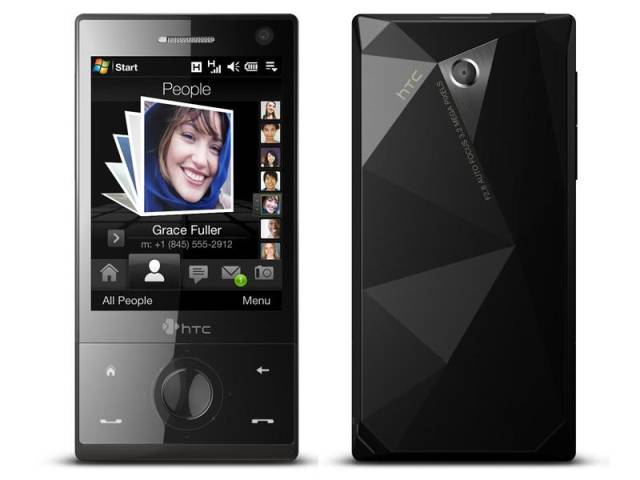 You can also notice that Realme 1 is going to feature a single camera with dual-tone LED flash and the branding at the center. The side view sheds light on the curved edges and thin profile.
Realme points out that their first device is targeted at the youth segment and the Amazon microsite touts the build quality, customer service and innovation packed into the device. It will be interesting to see if Realme can indeed capture the imagination of this famously picky segment, which has been spoiled by Xiaomi in the past two years.
Check out the Realme 1 on Amazon India
---