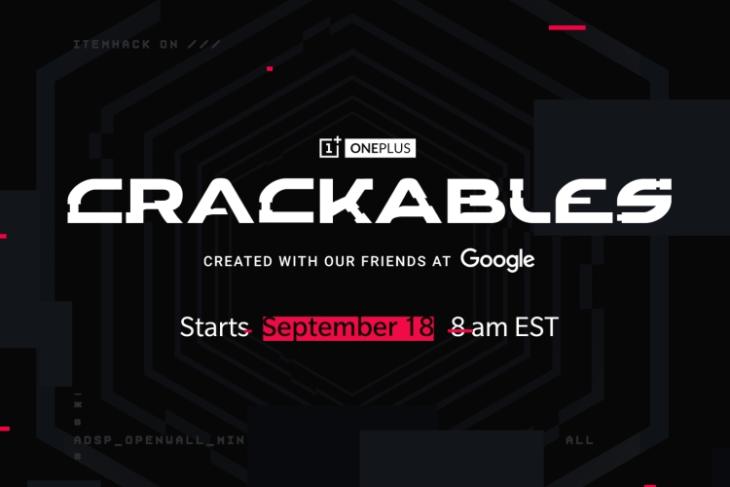 This is the time of launches with both Apple and Google gearing up for the launch of their flagships. While the market has been anticipating OnePlus' presence as well with the OnePlus 6T, the company has expressed its interests in another field as well.
Think you have what it takes to crack the code? Play #Crackables to find out. Starting September 18.

— OnePlus (@oneplus) September 11, 2018
As announced by OnePlus in an official tweet, the company is hosting a new contest called Crackables, which appears to be some sort of game that involves hacking or "cracking" levels using hints.
Think you have what it takes to crack the code? Join Crackables, and unseal the prison. Welcome, Wanderer. Begins on September 18.
As of now, there have been no details issued by the company regarding the contest. However, what is worth noting is that OnePlus has partnered with Google for the Crackables event, which the company evidently points out on the Crackables official page that the project was "created with our friends at Google." The event itself is pretty speculative, and we have no idea as to what this partnership could effectively mean.
The OnePlus Crackables contest goes live on September 18 at 8 am EST (5:30 pm IST).