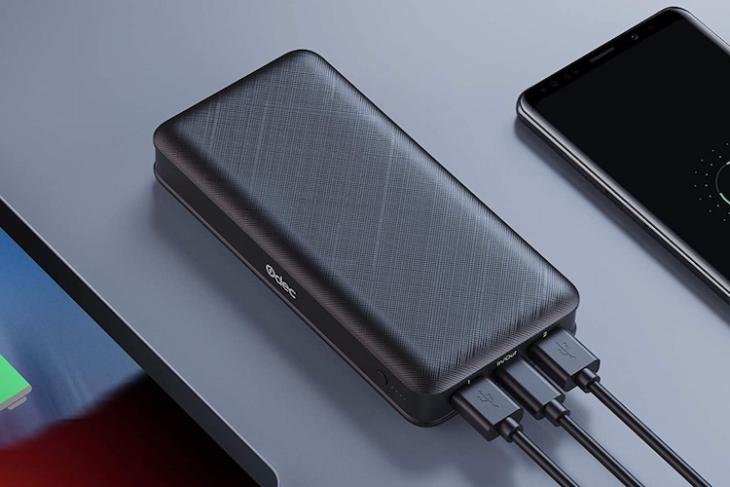 Odec has launched a new power bank that supports 20W fast charging with USB PD at max speed for compatible phones. It also supports 20W fast charging for the latest iPhone 12 models, giving you a 50% charge in under 30 minutes. iPhones are known for their slow charging, especially when using power banks. But Odec has knocked it out of the park with its latest power bank. In this article, we are going to take a quick look at all its key features and tell you all about it.
Odec Power Bank: Key Features
1. 20 Watt USB Power Delivery
As the title suggests, the Odec power bank supports 20W fast charging with support for USB PD devices and Qualcomm Quick Charge 3.0 technology. So, whether you own the latest iPhone 12 series phones or Android flagships, including Google Pixel 5, OnePlus 8, Samsung Galaxy Note 20, and similar devices, you will be able to utilize all 20 watts of power supply.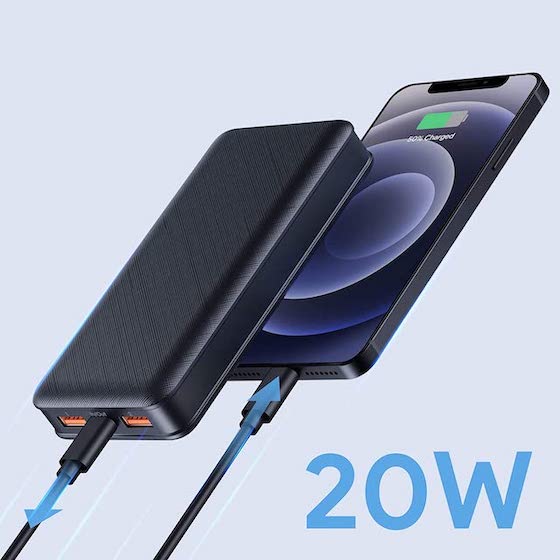 For example, when you use the Odec power bank to charge iPhone 12 series phones (including iPhone 12 mini, iPhone 12, iPhone 12 Pro, and iPhone 12 Pro Max), you will get up to 50% charge in 30 minutes.
2. Capacity and Ports
My two favorite features of this power bank are the battery capacity and ports. The Odec power bank has a 20,000 mAh capacity. It means you can charge the latest iPhones up to 5 times. Even the big boy Galaxy Note 20 Ultra can be charged four times before the power bank runs out of juice. This is more than enough for a long weekend gateway.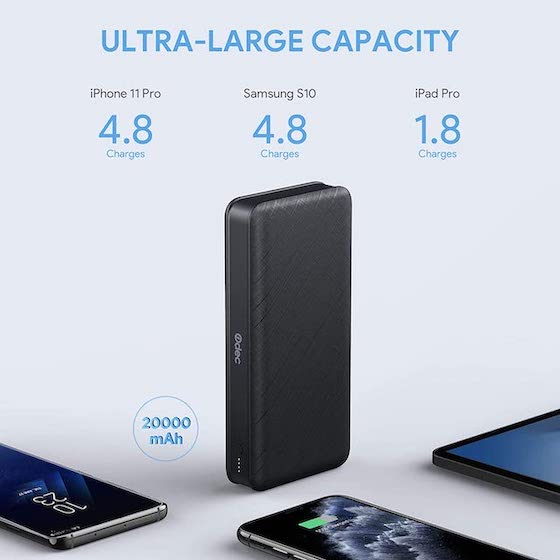 The power bank also offers a healthy selection of ports. You are getting one USB-C port that supports power delivery and two USB-A ports that support Quick Charge 3.0, allowing you to charge three devices simultaneously. The USB-C port is also used to charge the power bank itself.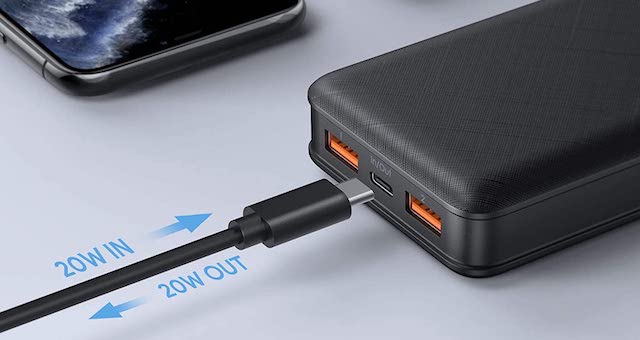 Normally, a power bank of this size requires an overnight charge, but the Odec only takes 6 hours. This is a vast improvement over the competition.
3. Comprehensive Safety System
One of the reasons I prefer Odec power banks over the competition is the built-in safety features. And the Odec 20W power bank is packed with them. It comes with the latest safety circuits that will protect your smartphone against overcharging, overcurrent, short circuits, and more.
4. Design and Durability
The power bank brings a sturdy built. It has a solid, durable, and scratch-resistant case that can easily handle the day-to-day beatings along with accidental minor drops with grace. The case has a minimal design with white battery level lights and crisscross case texturing that give it a subtle style. The power bank is also airline-approved, allowing you to carry it on flights without any issues.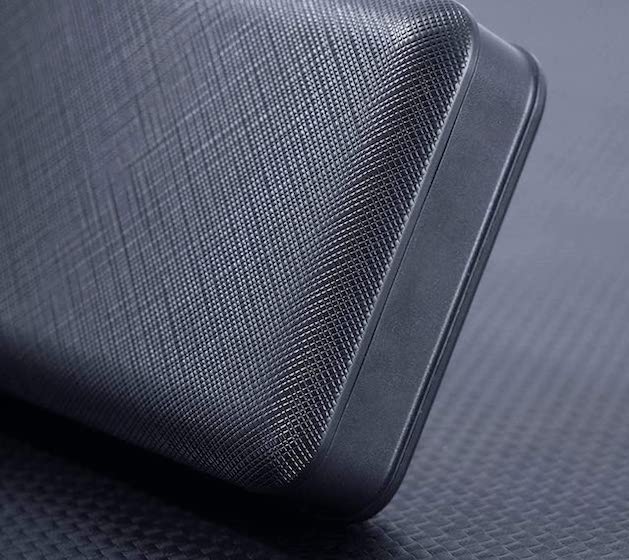 Pricing and Availability
Despite its premium features like 20W fast charging, three ports, built-in safety features, and sturdy construction, the Odec is available to buy from Amazon for just $38.99. You are also getting a 4 feet long USB-C to USB-C cable in the box. You can use the link below to buy it right now. But that's not all, Odec is also giving a special offer for our readers. If you buy the power bank, you can use the code BEEBOM20 to get a 20% discount and a $5 off limited coupon . That is an exceptional deal that you should not miss.
Buy from Amazon: $38.99 (Use code BEEBOM20 to get a 20% discount and a $5 off limited coupon)
Odec Power Bank: Buy It Right Now!
Power banks are my favorite iPhone accessories, and if you are in the market for a power bank that can not only charge your phone at rapid speeds but also protects the iPhone against electrical faults, this is the power bank to get. I have used Odec's products in the past, and I never had a problem with them. And this is one of their best products, yet.