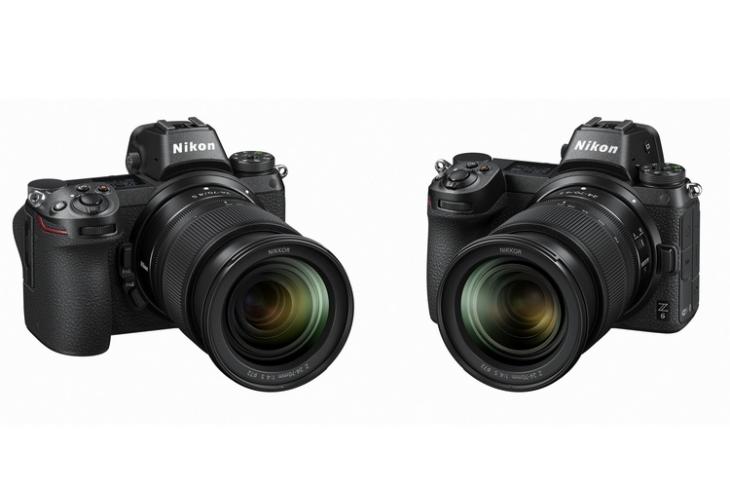 While DSLRs continue to rule the roost when it comes to professional-grade photography, mirrorless cameras are gaining momentum by the day, with Sony's 'Alpha' range of devices leading the pack. Now, Japanese camera giant Nikon is finally getting into the act by launching its own full-frame mirrorless cameras, the Z6 and Z7.
Both cameras are powered by Nikon's EXPEED 6 image-processing engine, and have high-res 3.69 million-dot OLED electronic viewfinders with 100 percent frame coverage and 0.8x magnification. There's also a tilting 3.2-inch LCD touchscreen with 2.1 million dots. Both devices also come with a weather-sealed body for the 'same level of strength and durability' as the flagship D850, and use the same software UX as the company's DSLRs.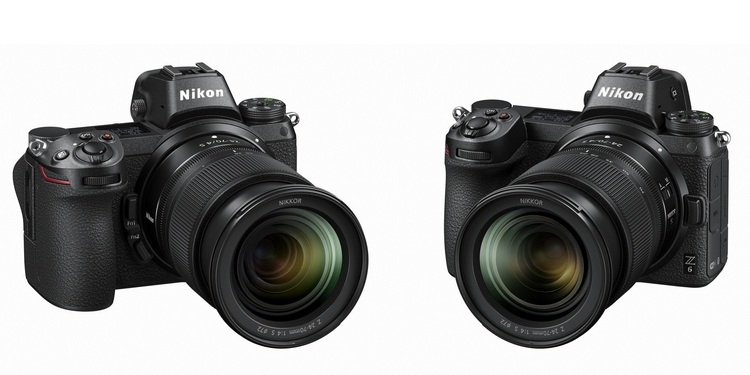 They also come with Active D-Lighting, electronic vibration reduction, and focus peaking for 4K UHD and 1080p movie recording. Users will also be able to use N-Log color profile with 10-bit HDMI output. There's also 'Timecode' support for audio/video sync. The devices also come with built-in support Wi-Fi, Bluetooth and USB Type C connectivity.
According to Nikon, both the cameras come with a hybrid auto-focus system that automatically switches between focal-plane phase-detection auto-focus (PDAF) and contrast-detect auto-focus (CDAF). The devices also have Subject Tracking and Predictive auto-focus alongside 5-axis stabilization, which brings Vibration Reduction to lenses that don't otherwise have the feature.
Nikon Z7
As the nomenclature would suggest, the Z7 is the more premium of the two, and comes with a price-tag of $3,399.95 for the body and $3,999.95 with a 24-70mm f/2.4 lens. It will be available for purchase from September 27 in the US, but there's no word yet on its international release.
The Z7 has got a 45.7MP BSI CMOS sensor, and ISO levels range from 64 to 25,600. It's got 493 focus points that are said to cover 100 percent of the image area, but can only shoot at 9fps in the continuous shooting mode. It can also record 4K videos (3,180 x 2,160 resolution) at 30fps, 25fps and 24fps. It can also shoot standard 1080p videos at up to 120fps.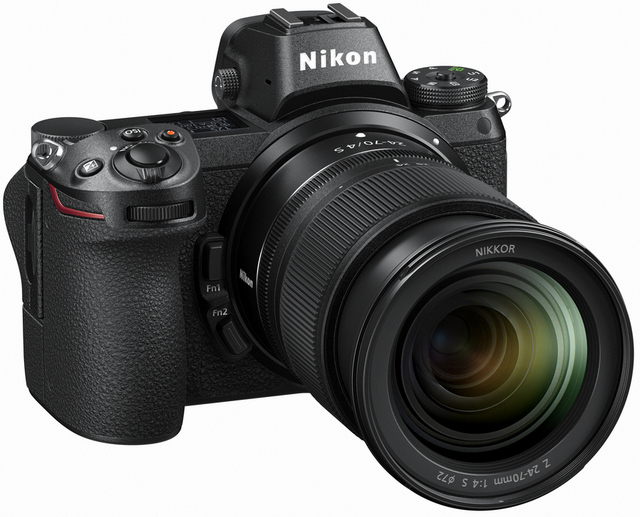 Nikon Z6
The Nikon Z6 comes with more modest specs compared to the flagship Z7, but it also sports a relatively more affordable price-tag. The Z6 (body-only) is priced at $1,999.95, while it will cost $2,599.95 with the same 24-70mm kit lens as the Z7. General availability will start in November, although, the exact date remains unspecified.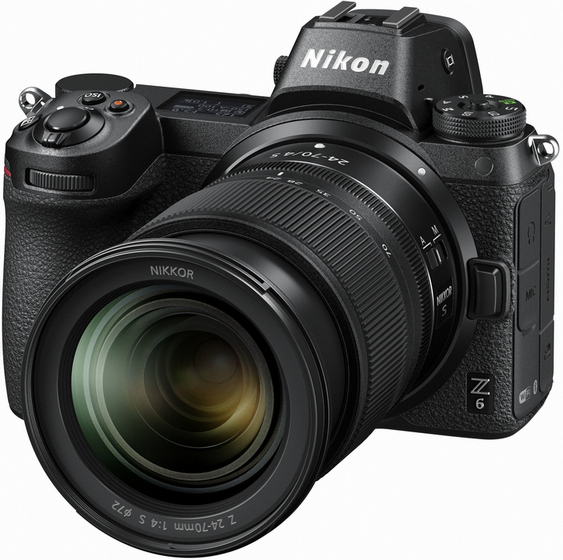 The Z6 packs a 24.5MP sensor, and has an ISO range of 100 to 51,200, ostensibly giving it better low-light shooting capabilities than its bigger brother. It has 273 focus points that cover 90 percent of the image area, and can focus in dim lighting conditions down to -4EV.
Z-Mount Lenses
It's worth noting here that the devices will not be compatible with Nikon's standard F-mount Nikkor lenses out-of-the-box, and instead, will require the company's all-new Z-mount glass. Thankfully, though, Nikon is releasing a $250 'FTZ' adapter that it claims will offer 'full compatibility' with over 90 of its lenses, which means it'll support auto-focus and auto-exposure where available. The mount will also offer basic compatibility with 350+ existing F lenses, but without the two aforesaid features.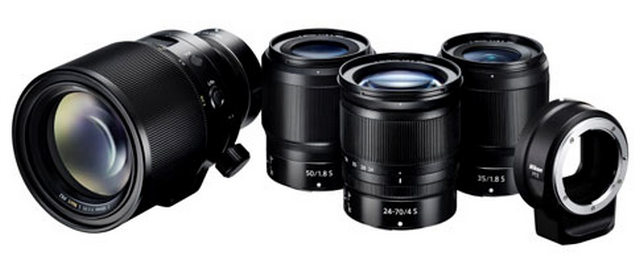 Nikon is also launching a bunch of native Z-mount lenses in the coming days. It has already released three new models, including a Nikkor 24-70mm f/4.0 S lens, a 35mm f/1.8 S lens and a 50mm f/1.8 S lens. It's also developing a 58mm f/0.95 S Noct lens alongside five more models that are all scheduled to debut in 2019. Those include an 85mm, a 20mm, a 14-30mm, a faster 24-70mm and a 70-200mm lens. Another six are coming in 2020, Nikon said.