In an effort to increase its presence in middle-class households in India, US streaming giant Netflix has announced a partnership with Hathway Broadband to provide its services through the latter's set-top-boxes (STBs). As part of the plan, Hathway will offer its users a redesigned STB whose remote will have a dedicated Netflix button to launch the service directly.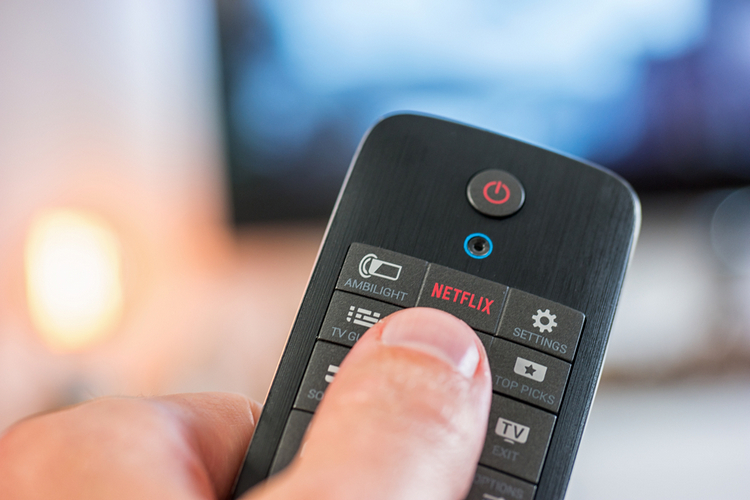 The new device is being launched at an introductory price of Rs. 2,999, but the company said that it will be bundled with its broadband plans for all existing and new Hathway customers who subscribe to Netflix and pay for their subscription through their Hathway bill. According to Rajan Gupta, the managing director of Hathway, the device will make watching Netflix videos on large screens 'an incredible experience'.
"In this smart and digital era, customers are looking at leading Internet entertainment services like Netflix to access high quality, well-produced entertainment. The soon-to-be launched Hathway set-top box will make watching streaming videos on large screens an incredible experience. The Hathway set-top box will be bundled with our high-speed, unlimited fibre-to-home monthly plans".
It is worth noting here that this is not the first tie-up for Netflix with an Indian ISP. The company last month announced a partnership with Airtel to offer free Netflix subscription for a period of three months with some of Airtel's postpaid and V-Fiber home broadband plans. Like the Hathway tie-up, the Airtel partnership will also allow subscribers to pay for their Netflix subscription through their Airtel postpaid bill after the end of the offer period.
Like most global tech biggies, Netflix has been investing heavily in India in recent times, and has even started commissioning original content based on Indian stories. According to industry sources quoted by Mint, the company is apparently setting aside Rs. 500-600 crore per year to invest in original content in the country.