The next major MIUI software update is right around the corner. Xiaomi is expected to start the official rollout of MIUI 11 next month in September with a myriad of features we've been hearing about for months now. Details for many new MIUI 11 features has made its way online in recent weeks, but the one leaked today appears to be the most interesting of the lot. Xiaomi may be looking to introduce a Google Duplex-style calling feature, where its AI assistant will be able to answer calls for you.
As you can see in the screenshot below, MIUI 11 is expected to bring along a new 'Inter-finger Cell' feature to Xiaomi smartphones. The naming of the feature may be lost in the Chinese to English translation, but the screenshot gives us a brief view of what it is. The description of this feature, as highlighted down below, reveals that the voice assistant in MIUI 11-backed phones will soon be able to help you answer calls.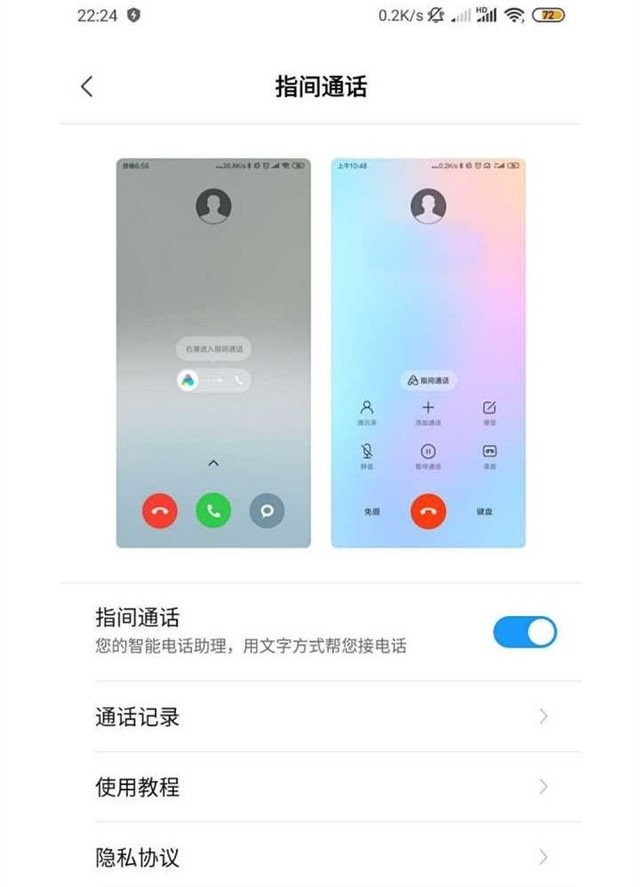 As for how this feature works, you will be able to select which call you want the Xiao AI voice assistant to attend for you by sliding the 'inter-finger call' button that appears during the incoming call interface. The voice assistant will take your call, transcribe the caller's voice message into text and display it on the screen in real-time. Xiao AI would then suggest you text replies based on the conversation and relay the pick via voice to callers.
This feature is currently under testing and can be activated from the existing 'MIUI Lab' section whenever MIUI 11 goes live sometime later this year. Xiaomi is looking to build something similar to Google Duplex, which sees Google Assistant talk to outlets or restaurants and book appointments for you. This feature will most likely be restricted to China as it relies on Xiao AI. Xiaomi won't be porting Xiao AI to global markets anytime soon or relying on Google Assistant for this feature.