Microsoft has just released another Windows 10 Insider Preview Build update with v17623 (RS5) available for Windows Insiders under the Skip Ahead program. As part of the latest release, the company says it has brought along a number of new changes, which make Windows 10 a little more future-proof.
Forcing Users to Edge
However these improvements are being overshadowed by a deliberate change in how Windows handles links from some apps. Now when you click on links from the Mail app, they will open in Microsoft Edge, regardless of what your default browser is. If you are using Firefox, Chrome or Opera as your default browser, then it's best to copy, or save links to open them in your preferred browser.
The company say it's testing the feature for "the best, most secure and consistent experience on Windows 10 and across your devices".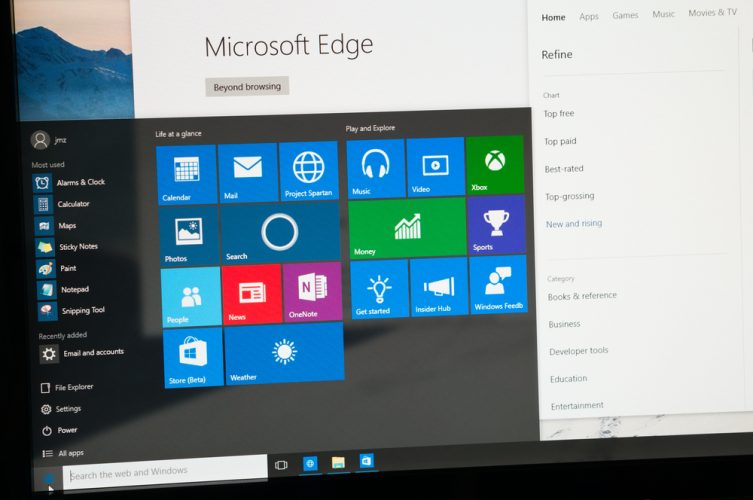 Some of Microsoft's recent marketing campaigns are centered around projecting Edge as a safer and faster alternative to rival browsers – particularly Chrome – including the recent videos illustrating this difference. While all that was harmless, Microsoft seems to have overstepped into some kind of lock-in approach, which is guaranteed to be an unpopular decision among users, and even Edge fans.
HEIF Integration
While the forced Edge integration is not that great, Microsoft added some key features to make Windows much better to use in the months to come. It is introducing High Efficiency Image File Format (HEIF) image container that takes advantage of modern codecs like HEVC to improve image quality.
Thunderbolt 3 Changes
The company also says it is introducing a safe removal experience for external GPUs connected via the increasingly-ubiquitous Thunderbolt 3 standard. To use the feature, one will need to click on the 'Safely Remove Hardware and Eject Media' icon and choose the GPU to eject.
Privacy Settings
The company is also introducing a new privacy settings layout for the setup, and initiating several performance improvements for the Windows Defender Application Guard (WDAG), including the ability to download files from within the WDAG browsing session to the host file system.
---