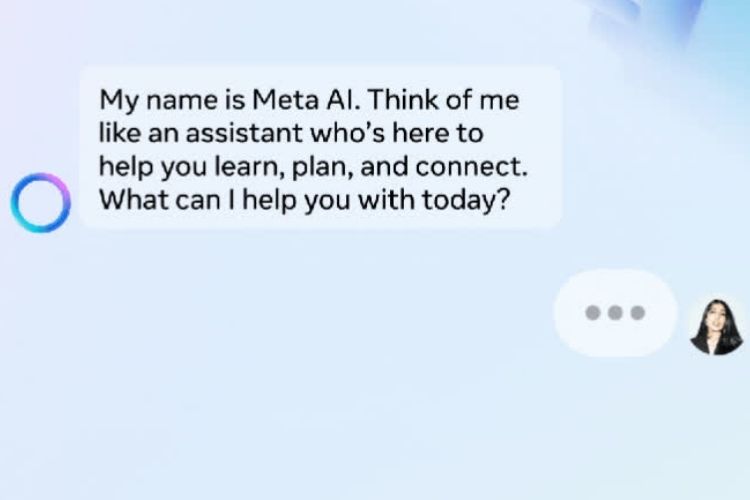 Meta just held its Connect 2023 event and as one would expect, it has focused on AI. As a result, the Mark Zuckerberg-owned company has introduced several new AI experiences with Meta AI being the prominent one for all its apps. Here's what was announced!
Meta AI and More
Meta AI is a conversation assistant based on the recently introduced Llama 2 custom model. The AI model is in collaboration with Microsoft and is open source. Meta AI will help you talk to people and can provide real-time information, thanks to the help it is taking from Bing. The assistant can also help in image generation and you can ask various questions to decide on things by simply typing "@MetaAI," along with the necessary description you want to provide. This will soon reach WhatsApp, Instagram, and even Messenger.
Meta has also revealed that it will soon introduce 28 new AIs across its platforms. The interesting part is that these will be played by popular influencers so that interacting with them can feel natural. These will have a back story and their Facebook and Instagram accounts too. This will include Paris Hilton as Amber (Detective partner for solving whodunnits), Kendall Jenner as Billie( No-BS, ride-or-die companion), MrBeast as Zach (the big brother who will roast you — because he cares), and more. Check out the list here!
This will begin rolling out in beta in the US for now and should reach more regions gradually. Meta clarifies that the AIs have limited knowledge and hence, can provide you with old information. These will evolve with time!
Image editing will be taken to a new level on Instagram with the new Restyle and Backdrop features. These will use AI to help you add changes to an existing image or change the background of an image. This is based on the Emu model. To ensure that these tools aren't used to misguide, the created images will have indicators to tell people that AI created them.
Additionally, there are generative AI stickers, which will offer you custom stickers on WhatsApp, Instagram, Messenger, and Facebook Stories with the text you have provided. This will also be based on the Llama 2 model and will use the image generation model called Emu. The ability will roll out in English to users over the next month.
As for the future, Meta will allow AI to reach businesses and creators so that their reach expands. Plus, it will soon allow developers to create third-party AI for its messaging platforms. So, what are your thoughts about Meta's new AI features? Let us know in the comments below.
---