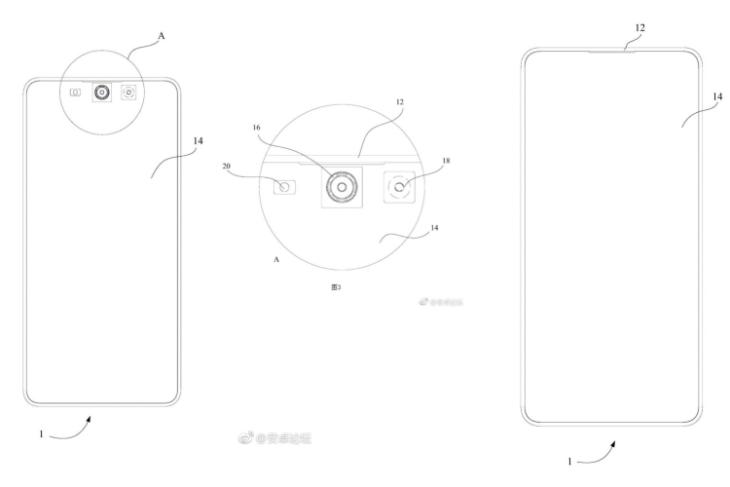 Bezel-less displays are all the rage right now. What started with Xiaomi's Mi Mix has now became a trend. While Apple and Essential's notch design seems to be something manufacturers Asus, Huawei, and LG are aping, there are others trying to bring on some originality. Recently, Vivo showed-off their Apex phone with a retracting selfie camera, which was widely praised for having a bezel-less display without a notch. Now, it seems like another Chinese company might be looking to get some praises for the same.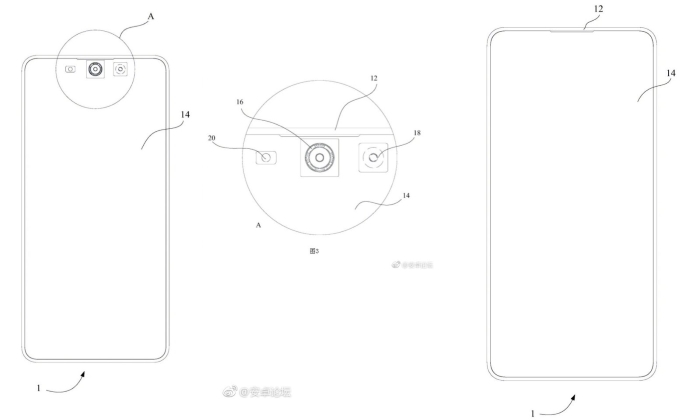 Renowned leaker Slashleaks has reported that Meizu has secured a patent pertaining to a full-screen smartphone design that features the main camera module hidden behind the display. According to him, Meizu will use a graphene glass display which, thanks to its transparent nature, would permit light to travel through and hit the hidden camera sensor.
For those of you unaware, we have had previous reports of a similar device from Meizu, namely, the Meizu 15 Plus. Early reports suggest that Meizu has been planning to release a new phone with a "full-screen" bezel-less design in Spring 2018. While a render of the said device had been leaked, many users were left wondering as to where had Meizu actually placed the front camera and the earpiece. From what it seems, the aforementioned patent could pertain to this device, and explain how Meizu have managed to hide the camera underneath the display.
Beebom's Take
Personally, I genuinely appreciate the way companies such as Vivo and Meizu are taking part in the bezel-less scene. It is no doubt that bezel-less displays are great to look at, but the idea of implementing a notch everywhere is kind of stupid. Competition comes from choices, not from copying. If the Meizu 15 Plus is actually the device in talk with regards to the above patents, I, for one, am definitely excited for it, for this is one design that actually appeals to me.
Well, that is what I think of it. But what about you? Do you prefer smartphones with a notch, or would you like to see Meizu's full-screen bezel-less display in action? Let us know your thoughts in the comments down below.