Especially when I am binge-watching a show, the last thing I want to encounter is the unwanted interruption. And I guess I am not alone who want to relish video-streaming without having to deal with unwanted obstruction. Whether you are a movie buff or prefer to stream shows with complete peace of mind, you would indeed appreciate the ability to lock/unlock the screen in Netflix on iPhone/iPad, and Android.
Lock and Unlock Screen in Netflix on iOS and Android
Thanks to a recent update, Netflix lets you lock the screen so that the accidental tap won't halt the streaming. Once you have locked the screen, a lock icon appears whenever you tap on the screen, confirming that it's sealed for uninterrupted video streaming. After that, unwanted taps won't pause or skip the playback. Let me show how the screen lock feature works on Netflix!
Open the Netflix app on your iPhone or iPad and start playing any movie/show.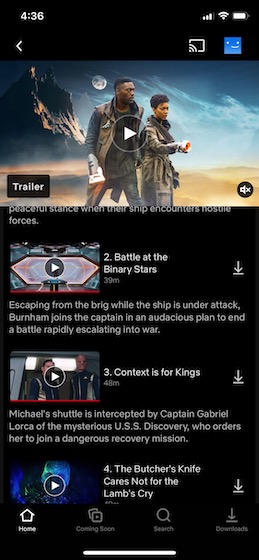 2. Next, tap on the screen to reveal a menu with playback controls and other video options. Here, tap on the Lock option.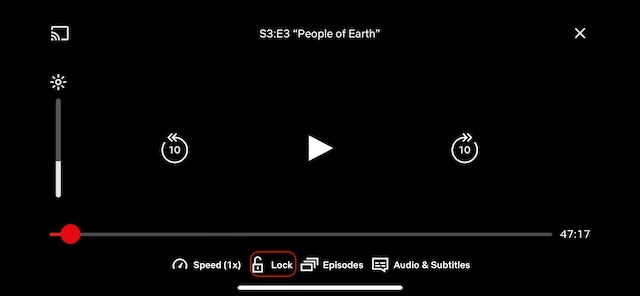 3. When done correctly, you will see a Screen Locked option and all the other menus will go away.
That's it! You have locked the Netflix screen on your device. Going forward, whenever you tap on the screen, a lock icon will show up instead of the playback controls.
If you ever want to unlock the screen, simply tap on the lock icon and confirm the action.
Lock/Unlock Screen in Netflix on iOS and Android
So, that's the way you can lock the Netflix screen to prevent random taps from interrupting your binge-watching. As someone who has a huge penchant for streaming flicks and shows, I find this feature pretty helpful.
As we are talking about Netflix, I would like to catch your attention towards the best tips and tricks that can play a vital role in enhancing your overall video-streaming experience. From letting you customize subtitles to enabling smart downloads to keeping a tab on IMDb ratings, the roundup has got you fully covered.
By the way, what's your take on the screen lock feature? Be sure to share your feedback in the comments down below.