Currently, there are only a few smartphones with NavIC support in India, but that does not mean it will remain so in the future. Qualcomm has already announced the Snapdragon 720G, 662 and 460 and all of them have NavIC support out of the box. In addition, flagship chipsets like Snapdragon 865 and 765 also have the NavIC module, but the service is disabled as of now. Qualcomm states that the NavIC service will be enabled through a software update in April 2020. Having said that, here we bring you a list of NavIC-compatible smartphones that are available right now and upcoming smartphones that are going to be released with onboard NavIC support.
NavIC-supported Smartphones Available Right Now
1. Realme X50 Pro
Realme X50 Pro is the first budget flagship to be launched in India in 2020. It's packed with Snapdragon 865, 5G capability, Quad-camera setup, 90Hz refresh rate display and more. But other than these high-end specs, the X50 Pro is also distinct because it comes with NavIC support and is the first device to feature it in India. While Qualcomm has said that the OEM update for NavIC will be rolled out in April, but we somehow managed to make it work in India. With WiFi connection, the Realme X50 Pro is able to detect India's NavIC satellites and that is amazing. We did our testing on a couple of apps and it flawlessly latched on to 5 NavIC satellites. So we are sure that with a future update, the mobile data-WiFi issue will be resolved and NavIC support will be fully supported with or without any network issues.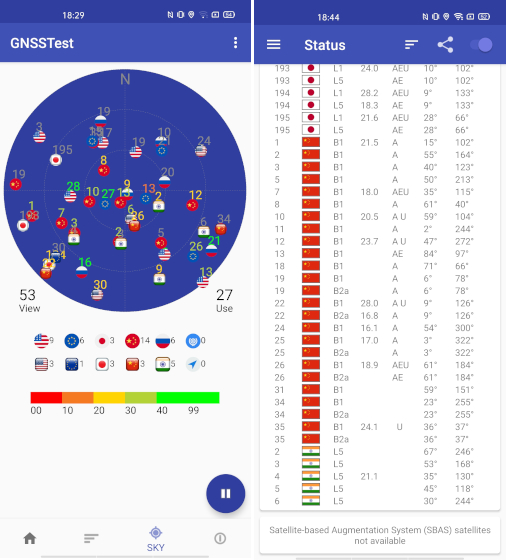 Buy from Flipkart: Starts at ₹37,999
2. iQOO 3
iQOO 3 is another Snapdragon 865 phone that has been launched in India. So naturally, it will also support NavIC after the future update in April. Nevertheless, we tried to detect the NavIC satellites using the same method as we did on the X50 Pro but unfortunately, it didn't work. Having said that, if you want to buy this smartphone, be assured that it will support the NavIC navigation system after a future update. Other than that, there is a non-5G variant of iQOO 3 as well so you can get a Snapdragon 865 phone at an affordable price.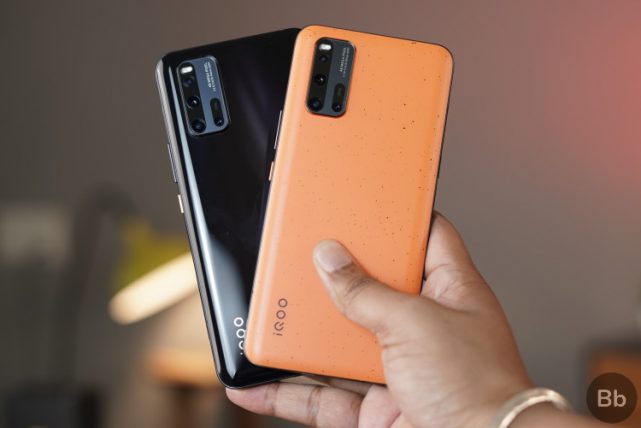 Upcoming NavIC-compatible Smartphones
3. Realme 6 Series
Realme has announced that it's going to unveil its budget smartphone series, Realme 6 and 6 Pro on March 5. While the headline feature of the much-anticipated series is 90Hz display, it can't be ruled out that both the devices might come with NavIC support on board. After all, Qualcomm announced the mid-tier SoCs like 720G and 662 for the Indian market specifically. If Realme can put all the new tech into a budget device with an affordable price tag then Realme 6 series will be a top choice for many users in India. So, if you want to buy a NavIC-enabled smartphone, I would recommend you to wait till March 5.
Yes, our ultimate flagship, #realmeX50Pro features #NavIC & even our upcoming phone will feature it as well.
So World's first, World's second, coming in a row, all for India.
Plan to talk more on 5th March. See you there with 1500 #realme fans. https://t.co/SXwcu1vYyI

— Madhav Sheth (@MadhavSheth1) February 27, 2020
4. Redmi Note 9 Series
Just after the report of the Realme 6 series launch, Redmi didn't delay and announced that they are bringing the Redmi Note 9 Series on March 12th. And in Redmi's case, the company has been upfront about NavIC support. Manu Kumar Jain on Twitter claimed that Redmi will be the first company to feature the NavIC satellite navigation system in India. So if you connect the dots, it's plausible that the upcoming Redmi Note 9 Series perhaps is powered by the 720G SoC and will have onboard NavIC support.
Glorious new chapter for tech in #India! 🇮🇳

Proud to announce that upcoming #Redmi phone will be 1st in world to feature @isro's #NavIC – Nation's own satellite navigation system! 🛰️

Great meeting Dr. K Sivan (Chairman #ISRO) & team to finalize this!#Xiaomi ❤️ #NavICinXiaomi pic.twitter.com/GcE1EEocmL

— Manu Kumar Jain (@manukumarjain) February 25, 2020
Pick the Best Smartphone with NavIC Support
So those are the only few smartphones with NavIC support in India currently. However, it might change in a week or two when both Realme and Redmi launch their budget smartphones. Apart from that, Qualcomm will keep releasing chipsets with NavIC support so in future almost all the smartphones will come with NavIC under the multi-navigation system. Anyway, that is all from us. We will be updating the article as and when new NavIC-enabled smartphones launch in the Indian market so stay tuned with us.