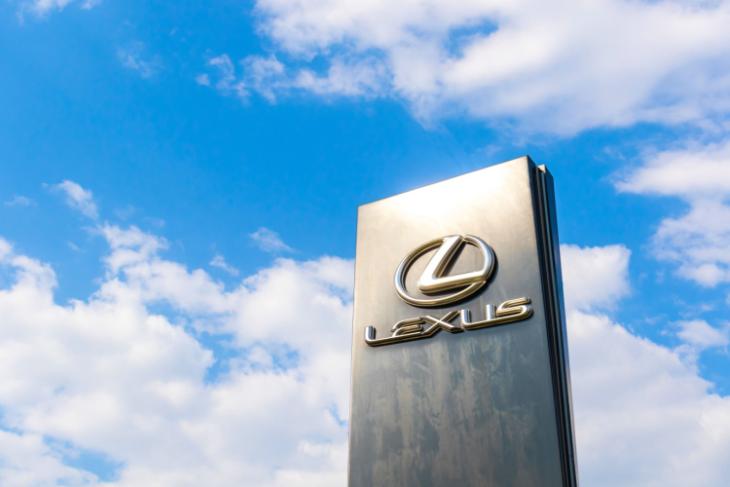 In a bid to cater to customers in India, the Toyota-owned automobile brand Lexus has brought its connected app to India. The is aimed to provide a luxury customer experience, with a plethora of features pertaining to their Lexus vehicles and a host of exclusive services across the Country. Keep reading to know more.
Lexus India App Is Now Live In India!
The new Lexus India app will serve you in three distinct scenarios based on the Japanese concept of Omotenashi. Firstly, the app will allow you to remotely access your car. Secondly, it will bring all the crucial data about your vehicle right onto your smartphone without the need to physically inspect the vehicle. And lastly, the app will enable you to access all the official details about your car like warranty, registration, and so on, and use it as a one-stop-shop for roadside assistance.
With the Lexus India app, you can enjoy a plethora of remote access functionalities. You can switch the ignition on/off, remotely lock/unlock your car doors, windows, and trunk, and easily access the hazard lights, climate control, and ventilation system of your car.
The app also serves as a glance screen for your key car metrics. The screen will display your Lexus car, color and model name, a fuel and coverable distance indicator, your Odometer, and the status of your car door, windows, headlight, and trunk.
The Lexus India app will help you access a plethora of safety and emergency features. There is a manual overhead SOS call button that will connect you to a 24/7 Lexus Emergency Call Centre during unforeseeable scenarios. Your car will automatically deploy airbags and send a collision alert to the call center in case you are involved in a car crash.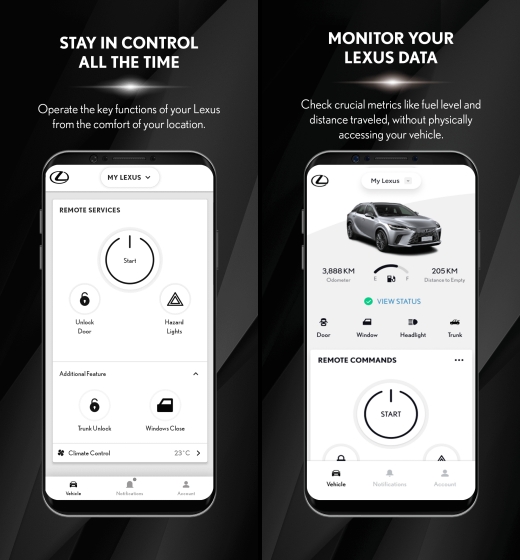 Apart from this, you will get 24/7 Roadside Assistance, Service History, and Estimates, the ability to remotely immobilize your vehicle, and alerts, when your car leaves designated areas, exceeds the speed limit, and much more. Additionally, there is support for AI voice assistant integration.
Lexus claims that with the launch in India, this is its very first connected app in Asia. The app is compatible with Android, iOS, and WearOS. It is now available via both Play Store and the App Store. One thing to note is that the features and services of the app will vary, depending on your car model!