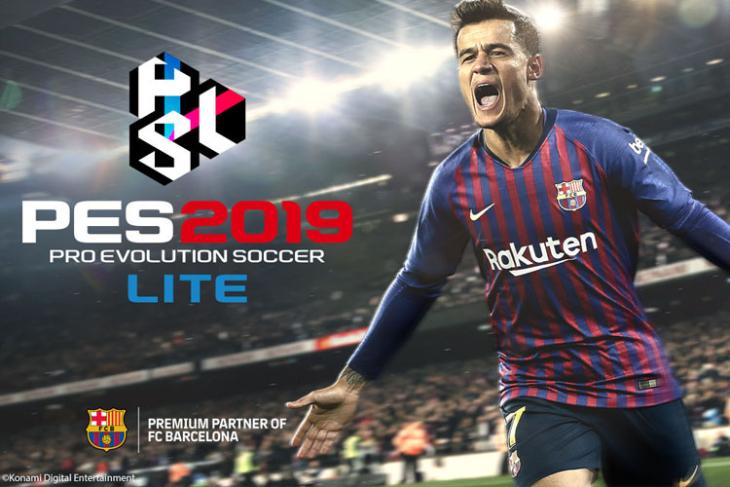 Konami's highly reputed soccer simulator title Pro Evolution Soccer saw an update earlier this year with the launch of Pro Evolution Soccer 2019. It's a fairly popular football game, and a lot of us here at Beebom prefer to play it over, say, EA's FIFA 19.
Now, to let everyone get a taste of PES 2019, Konami has decided to launch a free-to-play version of the game called PES 2019 Lite. It's now available to download for PlayStation 4, Xbox One and PC via Steam.
As the name suggests, PES 2019 is essentially a stripped-down version of its main soccer simulator. The Lite version borrows some of the game modes to let players get a good idea of what the main title offers.
Players will be able to experience things like offline exhibition matches and skill training. You can also try out PES League Mode for 1v1 or co-op games, and qualify for global events via the 3v3 co-op Online Championship tournaments.
Most importantly, PES 2019 Lite also has 'myClub', which is essentially PES' version of FIFA Ultimate Team. The mode allows you to assemble super squads of your favorite football players. You can also choose to indulge in PES Lite's in-app purchases and get relevant upgrades.
This, in my opinion, is a Konami's best attempt at gaining back the lost attention. FIFA 19 is where the players are at right now, thanks to the EA's strong industry presence. Although Konami's is planning to make some dollars through in-app purchases, I doubt if players will be willing to go out of their way to shell out money.
That being said, I hope Konami manages to woo football enthusiasts and regain its luster, to trail FIFA in terms of the popularity. Anyway, what are your thoughts on the PES 2019 Lite? I for one will definitely be playing it. So, let me know your thoughts by dropping a comment down below.