Getting connectivity in remote areas is crucial not just for civilian population but for the armed forces that have to work in such places. With the sensitive nature of information there, it's important to have a robust communication infrastructure. Which is why the latest launch by Indian Space Research Organization (ISRO) is significant for the country.
ISRO successfully launched the GSAT-6A mobile communications satellite into orbit aboard the GSLV Mk II (F08) satellite launch vehicle from the Satish Dhawan Space Centre (SDSC) in Sriharikota. The satellite entered orbit 17 minutes after lift-off.
The GSAT-6A has a mission life of approximately 10 years and is expected to boost the communication infrastructure in the country.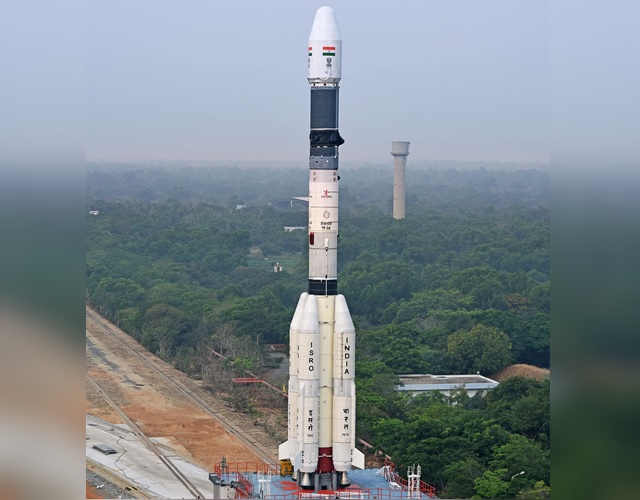 As mentioned, the GSAT-6A will also pave the way for stronger connectivity links for the military, as the satellite will facilitate a bi-directional exchange of data in remote locations where mobile connectivity is next to nil. "The satellite will also provide a platform for developing technologies such as demonstration of 6 m S-Band Unfurlable Antenna, handheld ground terminals and network management techniques that could be useful in satellite based mobile communication applications", reads the GSAT-6A's description on ISRO's official website.
The GSAT-6A's launch also marks the successful test of new rocket components and improvements viz. the induction of high thrust Vikas engine and the implementation of an electromechanical actuation system in place of an electro-hydraulic actuation system on the GSLV Mk II (F08). Regarding the launch vehicle's enhanced capabilities, Satish Dhawan Space Centre's Director, P Kunhikrishnan said,"The launch vehicle demonstrated the capability of GSLV as an operational launcher. It has evolved as a workhorse." 
Addressing ISRO scientists following the GSAT-6A's launch, the space agency's chairman, K Sivan said,"Lot of work is in front of you. Definitely, you will be doing it. I do not have any doubt on that… the missions we are planning this year, all 10 missions are very high profile missions." He also talked about the impending launch of ISRO's Chandrayaan-2 mission, that will also mark the first time that India sends an orbiter, a soft lander and a robotic rover to the moon.