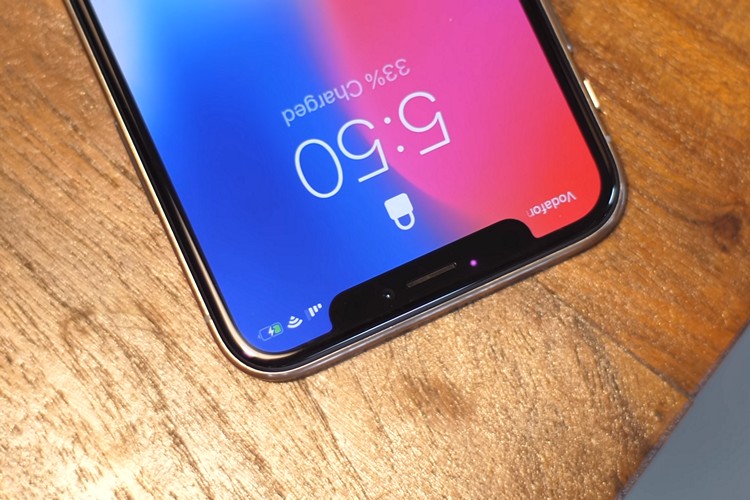 Is it any surprise that the world's most profitable company produced the most profitable phone last year? According to the latest research from Counterpoint's Q4 2017, Global handset profits declined 1% YoY in Q4 2017 i.e between October and December last year, but Apple continued to dominate the market in terms of profit and revenue.
Counterpoint Research Analyst, Karn Chauhan, highlighted, "Global handset profits declined 1% YoY, but Apple grew 1% YoY even with the iPhone X being available for only two months in Q4 2017″
Such was the influence of the iPhone X that its sales alone generated 21 percent of the total industry revenue and 35 percent of the total industry profits, as Apple once again proved to be the master of pricing and proposition. The company may have faced criticism in reviews and ridicule from fans for the iPhone X pricing, but Apple's formula is being replicated across the board by all companies – every brand has inched their pricing closer to iPhone X.
Not just that: Apple captured a staggering 86 percent of total profits to stay on top of the profitability charts. Samsung was closest with its flagship models, but as mentioned the iPhone X alone generated 35 percent of total profits, and that's in just two months of sales during the quarter being tracked. Another stunning fact: The iPhone X generated five times more profit than the combined profit of 600+ Android OEMs in India.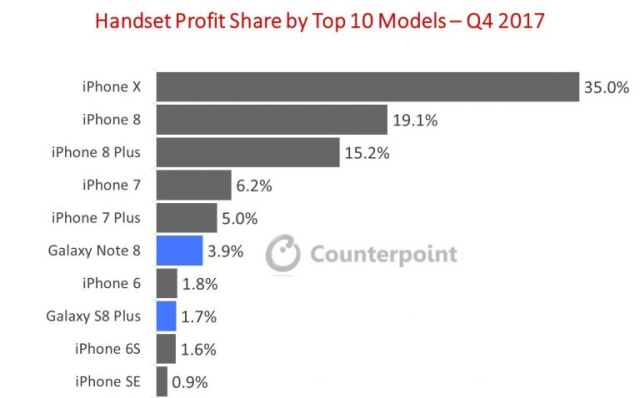 The report says the iPhone X's dominance could have become stronger between Deceber and now and is only likely to grow. Apple's quality is also shining through in the report with eight out of the top ten being made by Apple – including three-year-old models such as the iPhone 6 and 6S Plus. These are "generating the most profits compared to current competing smartphones from other OEMs," Counterpoint Research Analyst, Karn Chauhan said.
As for Chinese Android phone brands, their cumulative profit crossed 1.3 USD billion during Q4 2017, said Counterpoint, with Huawei leading the way with a 59 percent growth, thanks to Honor. And as with the rest of the market, the average selling price (ASP) of their flagship devices also increased YoY.
---