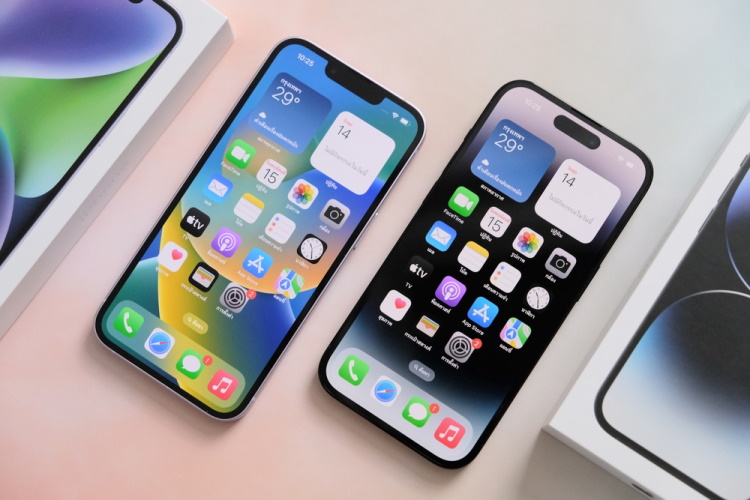 The iPhone 15 series is highly rumored to come with a USB Type-C port, even more so, after Apple executive Greg Joswiak confirmed that the company will adopt USB-C, thus, ditching its Lightning port. And now, we have some fresh information on the data transfer speeds due to this and how Apple may be planning to go for two types of USB-C ports.
Apple to Adopt Two Types of USB-C for iPhone 15 Series
Renowned analyst Ming-Chi Kuo has revealed that Apple might use a high-speed USB-C port for the iPhone 15 Pro and the iPhone 15 Pro Max models. This could either be USB 3.2 or Thunderbolt 3.
For the vanilla iPhone 15 and the possible iPhone 15 Plus, there might be a USB 2.0, which will have data transfer speeds similar to that of the Lightning port. Although, the iPhone 15 Pro models are said to see a significant speed bump, up to 40Gbps.
If this happens, Apple will yet again differentiate between the iPhone Pro and non-Pro models so as to increase the sales of the Pro like it has done with the iPhone 14 series. While the iPhone 14 Pro models come with the A16 Bionic chipset, a 120Hz ProMotion display, and several camera upgrades, the non-Pro iPhone 14 gets the older A15 Bionic chipset and a 60Hz screen.
Kuo also believes that this bifurcation will "drive Apple ecosystem's demand for high-speed transfer chips and competitors' imitation."
Other than the adoption of the USB-C port, which has recently become mandatory by the new EU law, the iPhone 15 Pro is expected to have 8GB of RAM, which would be the highest RAM configuration for an iPhone. The iPhone 14 Pro models support 6GB of RAM. There are chances that the iPhone 15 Pro will ditch the physical volume and power buttons and replace them with the solid-state button design, which apes the feeling of pressing a button.
Several camera upgrades (barring support for an 8p lens, possibly), battery improvements, and more are also in tow. The iPhone 15 series is expected to launch in the second half of 2023 but nothing concrete regarding this is available as of now. So, stay tuned for details on the iPhone 15 series, and don't forget to share your thoughts on them in the comments below.
Featured Image: Representation of iPhone 14/14 Pro
---