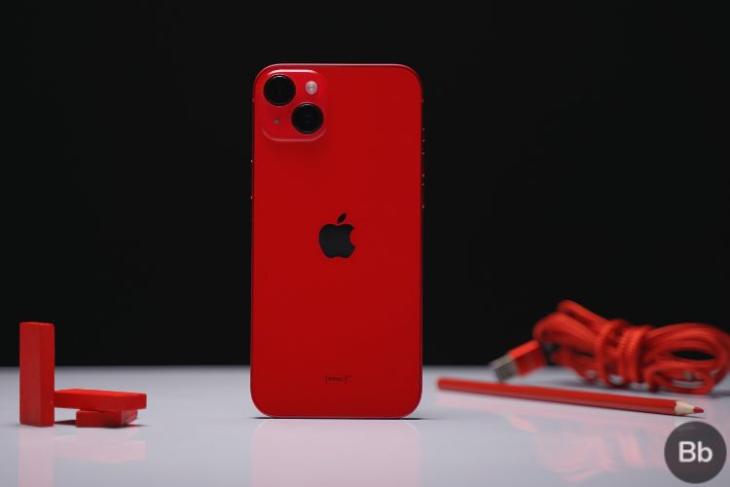 The iPhone 15 series is likely to see a number of notable upgrades, including, something for the cameras. While something interesting in planned for the Pro models, the standard iPhone 15 won't be left behind and could end up getting a Pro-exclusive 48MP main snapper. This has now been tipped again!
iPhone 15 Camera Upgrade Leaked Again
Popular analyst Ming-Chi Kuo has hinted at the presence of a 48MP primary camera for both the iPhone 15 and the iPhone 15 Plus, a jump from the non-Pro models' 12MP configuration. To recall, Apple brought this last year but this was limited to the iPhone 14 Pro models.
And if this rumor (which has popped up again) becomes true, we will get to see a new stacked CMOS image sensor (CIS) for the iPhone 15, which is said to capture more light, and thus, result in brighter and more detailed images. It is suggested that this could be possible due to Sony's effort of increasing the production of the CIS for Apple by 100-120%. This might see a reduction in supplies for high-end Android phones, which might OEMs to look for other suppliers.
The iPhone 15 is also likely to have a hybrid lens with a single glass element and six plastic elements and an aperture of f/1.7, which is said to capture up to 20% more light. Although, it could be a downgrade from the iPhone 14's f/1.5 aperture.
The inclusion of a 48MP camera could prove impressive for the inexpensive iPhones that will be able to capture more detailed images but you should know that this may not be feasible all the time for a RAW image is pretty large and can take up a lot of space on your iPhone. Nonetheless, it would be good to see Apple making way for its Pro features to the non-Pro models.
Besides this, Apple is also expected to include Dynamic Island on the entire iPhone 15 lineup and could also bring about the USB Type-C port for all 2023 iPhones. There most likely will be design changes and performance and battery improvements. The iPhone 15 series is expected in September but this could be delayed too.
Since this is a rumor, we will have to watch out for official details from Apple and this should happen soon. Stick around for more details on the iPhone 15 and meanwhile, are you excited for the iPhone 15's alleged camera upgrade? Let us know in the comments below.
Featured Image: iPhone 14 Plus