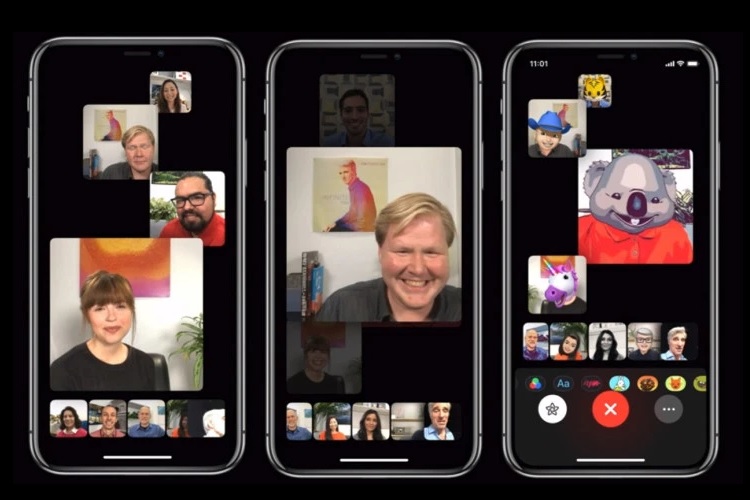 Apple announced at the WWDC 2018 keynote that FaceTime will be getting a group video call feature that will arrive with iOS 12. With Group FaceTime, you can make video calls to up to 32 people at once, add new participants, join a call mid-conversation in a Group FaceTime call, etc.
However, it appears that the feature has hit some snag because Apple has delayed the release of Group FaceTime and it won't arrive with iOS 12 as was originally scheduled. Renowned iOS developer, Guilherme Rambo, recently spotted that Apple has removed Group FaceTime from the iOS 12 Beta 7 build which was released yesterday.
They AirPlay2'd Group FaceTime pic.twitter.com/4OkTVV45BZ

— Guilherme Rambo (@_inside) August 13, 2018
The notes released by Apple for developers alongside the latest iOS 12 beta build states that 'Group FaceTime has been removed from the initial release of iOS 12 and will ship in a future software update later this fall.' Removal of Group FaceTime from the initial iOS release suggests that the feature won't arrive when Apple begins the rollout of iOS 12's stable.
Instead, if Apple's note is anything to by, Group FaceTime is expected to arrive with another iOS 12 update later this fall. However, this is not the first time that Apple has delayed a feature. Take for example AirPlay 2, which was delayed too and arrived approximately a year after it was announced.
As for Group FaceTime's interface, participants are fixed in the background unless they begin speaking, which is when FaceTime will highlight them by expanding their tile to the foreground. It works intuitively even when the speaker has not spoken for a while.
Those using iOS 12 can join using video or audio from an iPhone, iPad or Mac — or even participate using FaceTime audio from Apple Watch, so you don't have to always be on camera to participate. Moreover, Group FaceTime also allows users to add some fun to their conversation via filters and effects such as a personalized Animoji.
---