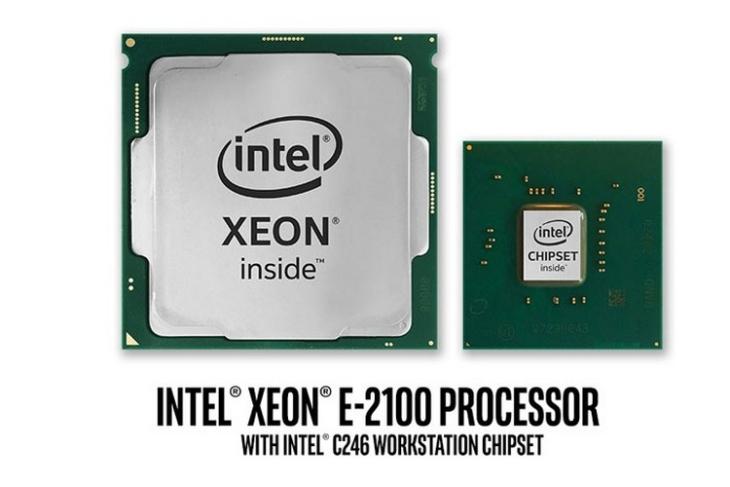 Intel has taken wraps off of its new Xeon E-2100 processor family meant for entry-level workstations. The company has announced ten new chips as part of the lineup that is an upgrade over last year's Kaby Lake chips, and are based on the 14nm++ Coffee Lake architecture. The new processors range from 4-core/4-thread chips at the lower-end to 6-core/12-thread units at the premium-end of the spectrum, and are expected to bring significant performance benefits for their customers.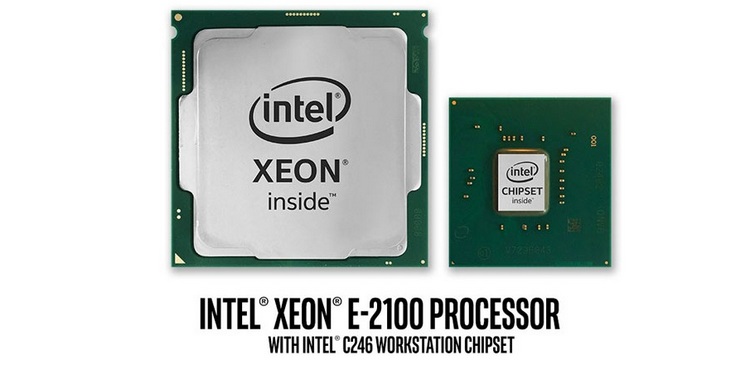 Specifications and Features
Intel also claims that the chips can reach up to a whopping 4.7GHz turbo speeds in machines with up to 64GB of DDR4 RAM clocked at 2,666MHz. Overall, Intel also says that the new chips will bring up to 1.36X performance improvement over their  predecessors. The processors come with built-in Intel UHD Graphics 630, which supports native 4K UHD content already. It also comes with built-in HEVC 10-bit hardware acceleration for enhanced 4K media decoding and encoding.
It's worth noting that Intel is promising 'powerful single-threaded application performance' with its latest lineup, saying, "The combination of two additional cores and higher single-core turbo frequency delivers increases in performance across workstation benchmarks as compared with previous 4-core entry workstation processors". The chips also support Error Correcting Code (ECC) memory for increased data integrity and improved system stability.
Last, but definitely not the least, the E-2100 series chips support up to 40 PCIe lanes for GPUs, storage drives and network adapters. They are compatible with the Intel C246 chipset, and support USB 3.1 (Gen 2) and Thunderbolt 3.0 connectivity.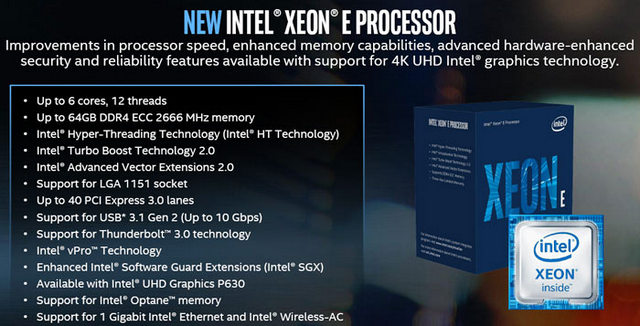 Pricing and Availability
OEMs will officially begin shipping PCs based on the Intel Xeon Core E-2100 processor systems from July 13. The recommended pricing starts at $194 for the E-2124 (4C/4T) at the lower-end, and goes up to $450 for the E-2186G at the top-end of the lineup.