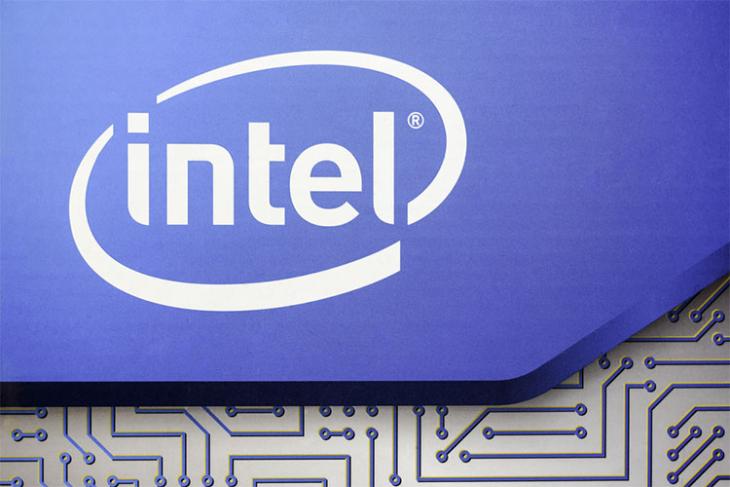 Earlier this week it was revealed that Intel was planning to launch its 9th Gen processors on October 1 and now detailed specifications of the new CPUs have surfaced online. According to a recent report from Videocardz, Intel will launch three SKUs of the 9th Gen chips, including the Core i9-9900K, the Core i7-9700K, and the Core i5-9600K.
The information was revealed in official documents shared with the publications anonymously which state that the new 8 core processors will have a soldered IHS design. Here's a quick look at some of the new features of the new processors from Intel:
First performance Intel Core i9 desktop s-series processor
Up to 8 cores
Intel Z390 chipset compatible
Solder Thermal Interface Material (STIM)
Integrated USB 3.1 Gen 2 and Integrated Intel Wireless-AC
Up to 16 threads, 5.0GHz, 16 MB cache, and 40 platform PCIe lanes (16 CPU + 24 PCH)
Compatible with all Intel 300 series chipsets
Intel Optane memory and Intel Optane SSD support
Thunderbolt 3 support
As of now, it isn't clear if the six-core Core i5-9600K will also be using a soldered IHS design, because the documents only refer to the 8 core processors. It's expected that the new unlocked chips will be able to reach frequencies of up to 5.5GHz, which is a significant jump in performance over last gen chips.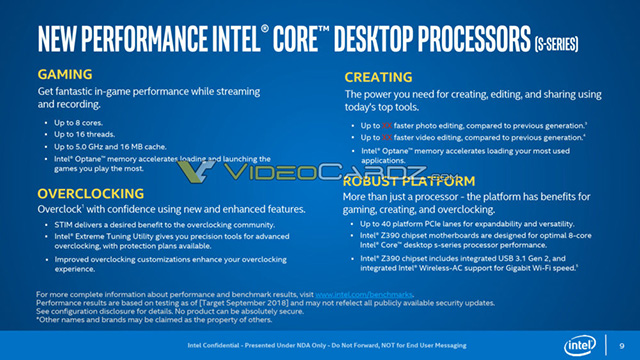 The leaked documents claim that the upcoming chips will offer "fantastic in-game performance while streaming and recording", provide enhanced features for overclocking thanks to the STIM, and deliver more power for creating, editing and sharing media.
As expected, the upcoming Core i9-9900K chip will be the highlight of the launch, boasting base clock speeds of 3.6GHz, with an option to boost it up to 4.7GHz even when all 8 cores are in use. The chip will also have 16MB of L3 cache and an Intel UHD 620 graphics chip on board.
As of now, there's no word from the company on the pricing but more information is expected by next month, along with the official announcement.