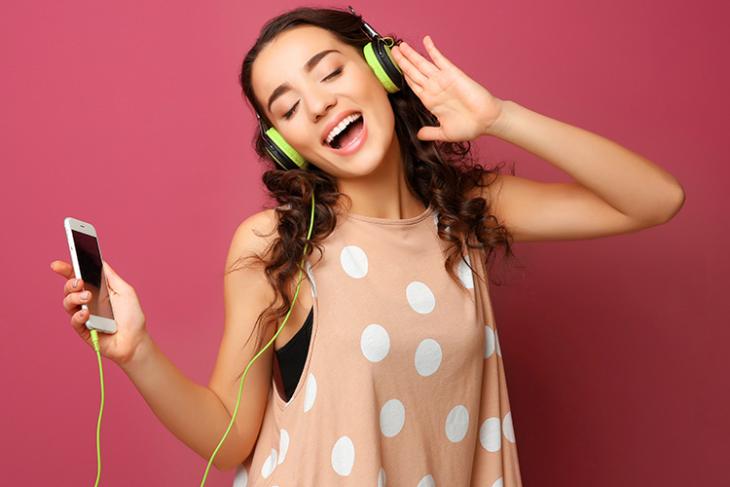 The Indian music industry grew 27 percent last year, helped in no small measure by the massive surge in streaming revenues. According to data from IFPI, a non-profit organization that claims to represent 1,300 record companies from around the world, the total revenues for the country's music industry grew from Rs. 570.7 crore in 2016 to Rs. 725.6 crore in 2017. With the likes of Spotify entering the market soon as well as with the entry of Amazon Prime Music, this number is sure to grow manifold by the end of 2018.
Revenues from digital distribution platforms last year accounted for over 91 percent of the total earnings of the industry, hitting Rs. 665.6 crore. That's substantially higher than the Rs. 570.7 crore the entire industry earned in 2016. Streaming, as mentioned, is at the forefront of the massive growth, with revenues from such services growing at 37.26 percent during 2017.
The major driver for the breakneck growth is the increasing smartphone penetration and the entry of Reliance Jio that has made mobile data a truly affordable commodity in the country for people who would have otherwise been left behind by the ongoing digital revolution.
The exceptional growth in 2017 came as a surprise for even seasoned industry veterans. According to Sony Music's India and Middle East President, Shridhar Subramaniam:
"Last year's figures were phenomenal and we were expecting the market to do well this year as well, but a 27 percent growth in 2017 has exceeded our forecasts. Going into 2018, our aim is to make music even more accessible, affordable and unlimited. To sustain this growth, the industry will start laying the groundwork for a subscription eco-system"
However, even as the industry at large is celebrating a bumper year, rampant piracy continues to remain a clear and present danger for musicians in the country. According to a 2017 study by IPSOS for Indian Music Industry (IMI), 94 percent of the 900 surveyed music consumers in India admitted to accessing pirated music in one form or another.
According to Vikram Mehra, Managing Director of Saregama, "While the 2017 figures may paint a pretty picture, Indian Music Industry is still greatly impacted by digital piracy and value gap. We must work together in curbing piracy through a multi-pronged approach involving various stakeholders at the state and central levels".