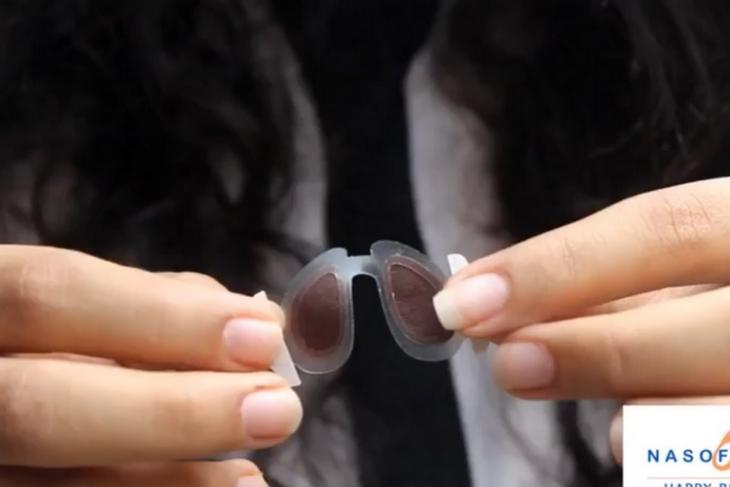 India and, in particular, Delhi's rapidly declining air quality index has set alarm bells ringing for the last 2-3 years, and every measure is being used to combat it.
From drastic traffic rules to fire-cracker bans to new environmental policy, there have been all kinds of attempts to curb the rise of smog and improve air quality. Sales of gas masks and air purifiers have shot up, but so has the expense associated with them.
Relief comes in the form of a new filter developed right in Delhi. A team from IIT-Delhi and a startup have designed a nasal filter that costs just Rs 10 and is capable of safeguarding you from the air pollution's ill-effects. It goes on sale tomorrow and here's more about this tiny air filter.
Dubbed Nasofilters, this device is the fruit of a collaboration between alumni, professors and students of the IIT Delhi, and a firm named Nanoclean Global Private Ltd. It's said to fit snugly in your nasal orifice, is capable of filtering out a wide array of pollutants, including the deadly PM 2.5 (particulate matter of size 2.5 micrometer or less in diameter) particles.
https://www.youtube.com/watch?v=9yhcrLoj8Lo
Co-creator and Nanoclean Global Private Ltd.'s CEO, Prateek Sharma, described the filters as highly efficient and added, "At the same time it gives very little pressure drop, which makes it unique. The cost of the product is low, hence it can be used by the masses."
The Nasofilters are capable of blocking PM 10 particles with 100% efficiency and the smaller PM 2.5 particles with 95% efficiency. Being bio-degradable they don't pose any risk to the environment per se, which is a good thing seeing as you would need to dispose them after 8-10 hours of use.
Nasofilters won in the Startups National Award 2017 by the Technology Development Board, and have also been hailed by the President as an example of great innovation. Starting tomorrow, Nasofilters will be available from Nanoclean's website, and on all major e-commerce portals soon after.
Nasofilters will initially be available in a box of 10 nasal filters, while larger packets containing 30 units are expected to hit the market at a later stage.