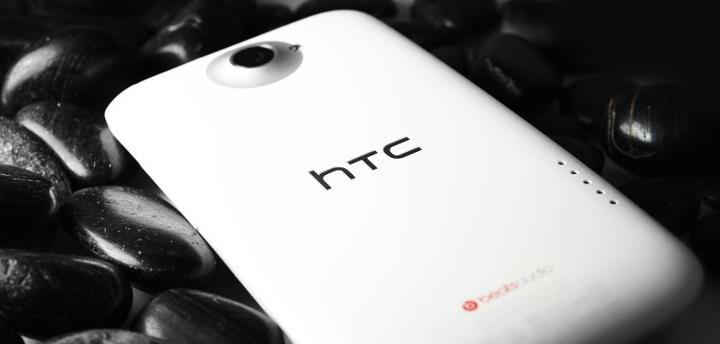 HTC mobile phones have long been among the top 5 mobile manufacturers in the world. They have been known for being pioneers in the mobile market, bringing out the first Windows phone, the first Android phone, the first 3G phone and more recently the first quad core smartphone; The HTC One X. Despite all their innovation, HTC has seldom managed to become a juggernaut in the mobile market. HTC has however made drastic changes in recent times, trimming down its smartphone line up, concentrating on additional Operating systems as well as catering to consumer needs it hadn't perceived before. This post takes a look at measures taken by HTC at reinventing themselves in their pursuit to be Quietly brilliant.
Trimming the Fat- Leaner meaner Smartphone line-up
HTC have suffered from a problem of plenty for a long time with a wide range of smartphones catering to different needs. The problem however was the lack of good marquee brands to lead the market such as those that Samsung had with the Galaxy S range. HTC's own line up was too wide a look at htc mobile price list here shows just how wide the list has been. HTC has taken drastic steps in recent times with the launch of the One Series of smartphones. HTC has aggressively promoted the One brand of phones instead of individual models such as the HTC one X, S or U. HTC has done away with most of the old line up and have concentrated on the One series and the Desire series of smartphones. This will help the manufactures build strong band salience and make it easier for consumers to choose from competing brands.
Facebook OS
Increasing market share of Android OS in the market has made little impact in the fortunes of HTC. Samsung has infact gained significantly from the Android Boom, rising to the second position in the rank of mobile phone manufacturers. Apple and Samsung together hold over 80% of the revenues from smartphones today. It is clear that for mobile manufacturers to succeed and to sway some sort of bargaining power over the market, they will have to invest in their own mobile Operating systems and eco system. While Nokia may have abandoned its home grown Symbian for Microsoft's Windows 8 , Samsung itself has recently concentrated on the Tizen Operating system. HTC is now focussing on the new Facebook mobile, expected to launch in early 2013. Whether Facebook's mobile OS will manage to shift the world away from Windows, iOS, Android trifector is debatable. However, for now HTC holds significant bargaining.
SEE ALSO: Top Value For Money Smartphones in 2012
Dual Sim phones
Samsung, Nokia and countless Indian manufacturers have already gained significant marketshares in the Dual sim segment all over the world. In India, Dual Sim mobile phones hold over 57% of the market and the share is expected to increase even further in the coming years. HTC has been late to realize the significance of dual sim phones, largely due to the trend of dual sims being limited to low cost featurephones. With the launch of Samsung Galaxy Y Duos and Samsung Galaxy Ace Duos, however, the trend has now moved to mid-range and upper mid-range price segments. HTC has now launched the HTC Desire V to take on the spot of the most expensive Dual sim phone in the market. IT is also set to launch mid-range and low range Dual sim phones in the coming months such as the Desire CT. HTC will gain significantly from meeting un answered needs of the customer such as the Dual Sim smartphone.
Pricing decisions
HTC has recently made significant price cuts, targeting the mid-range consumer segment with its older line up of phones while also lowering the prices of its marquee brand of One series phones such as HTC one X, One V and One S. HTC has insisted on not making low end smartphones; a move it believes will maintain a higher brand value for its line of phones. It maybe interesting to see how this strategy pans out for HTC who would benefit greatly, should they start making low end smartphones such as the Samsung Galaxy Y and Samsung Galaxy Pocket made by its competitor Samsung. Samsung Galaxy Y however has faced stiff competition in select markets from HTC Explorer, a model that had initially been launched in the mid-range segment.
Summary
HTC has been trying to revive its dwindling market shares. The great innovators from Taiwan have made inroads into international markets, especially in the developing countries. With a new found sense of direction, HTC will try to gain market share through a new OS, leaner line up of phones and wise choice in branding and pricing. HTC are headed for interesting times in the future.
Author Bio: This post about 'HTC mobile phones' is written by Ashwin Sreekumar Nair, he works with MySmartPrice.com.
SEE ALSO:  Top 5 Dual Sim Smartphones