Google has just released a new app called "Google Toontastic 3D" for Android and iOS. It was previously available as a 2D cartoon storytelling app for iOS only. But post acquisition of its developer "LaunchPad Toys", Google has updated the app to let you shape your imagination in 3D for Android as well. The app is filled with funky animations and amazing content to help kids express their story in a better but easier way. While the app is aimed at kids, we won't blame you if you are an adult but interested in the app. So, we bring you a guide to create animated stories on your Android phone using Toontastic 3D:
Create Stories on Toontastic 3D
1. After you have installed the app on your Android or iOS device, the Toontastic 3D app greets you with lovely animations while it starts. You have to tap on the "+" button to start creating a new story.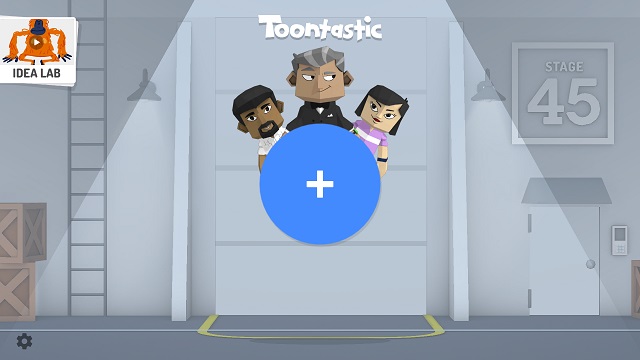 2. There's also an "Idea Lab" button in the top right corner that has various user created Toontastic animated stories and reference videos to inspire your creative side. The videos are updated regularly, so you will not face any shortage of content.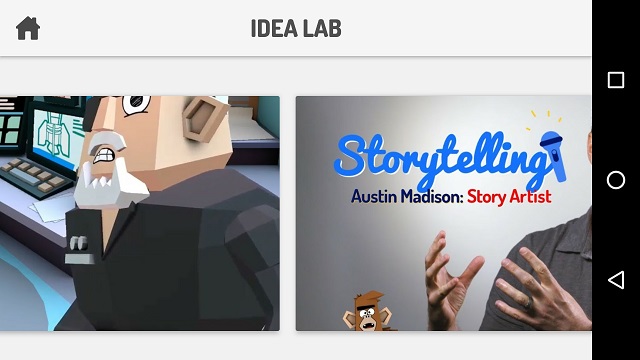 3. There's a "Settings" button in the bottom left corner of the home page. Here, you get an option to choose between simple character animations and fully featured animations, with options to animate arms, legs and more.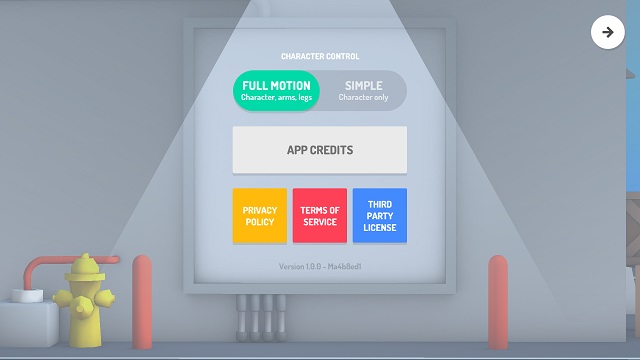 4. Once you tap the "+" button, you get an option to create 3 types of animated stories as of now. You can choose from the options to create a Short Story with 3 parts, Classic Story with 5 parts and a Science Report with 5 parts. For now, we are going ahead with the Short Story option.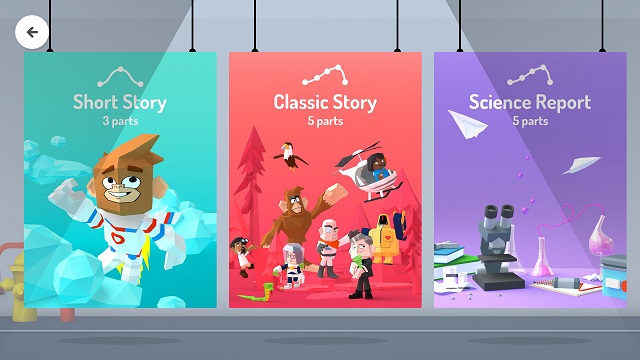 5. Once you choose a particular story style, you have to develop an outline for your story. The standard structure includes templates for the beginning, middle and end.
If you want to add or remove a single template, simply tap on the "+" button below and add or remove your desired template.
6. After you have decided on the structure of your story, you are greeted with multiple 3D- animated backgrounds to choose from.
You can either select the one that suits your story or draw your own 2D doodle background by tapping on the "Draw your own" button. If you are not good at drawing, like us, you simply choose from any one of the pre-designed background.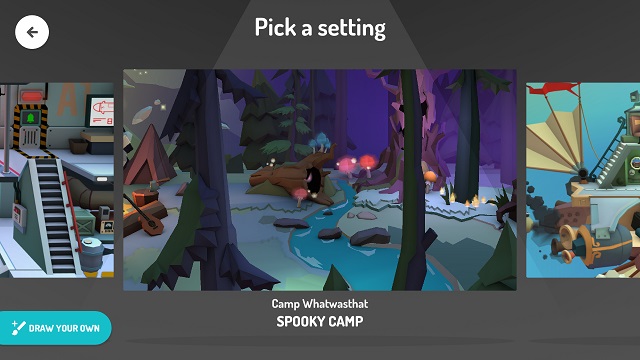 7. Now, you have to select the characters for your story. Like the backgrounds, you get a host of pre-designed 3D characters from Google or you can go gaga with your creative skills by drawing your own character. You can do that by tapping on the "Draw your own" button. For our story, we go ahead with a pre-designed 3D character, along with a simple hand-drawn character.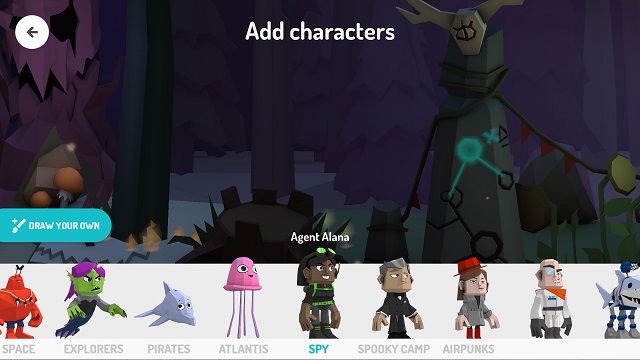 8. If you decide to create your own character, the "Draw your own" button will open up a drawing board. Here, you get various tools like brush, eraser, a color palette and a fill color option to create the character of your dreams.
Once your character is drawn, you can select the amount of depth in your character to create the 3D effect on it. When you are done with that, simply give a name to your character in the next page.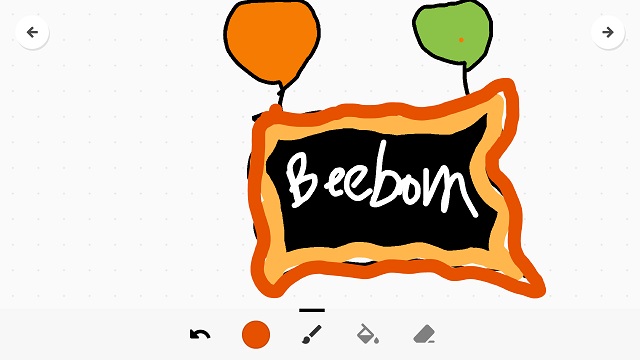 You can also edit the pre-designed characters by tapping on the edit button on each character's icon after selecting them for your story. Then, choose your preferred pre-designed characters to start your story.
9. When the storyboard opens, you can place the characters as you like and tap on a specific character to record unique animations assigned to it. Note that you cannot animate custom designed characters.
Once you are ready to animate, hit the "Start" button and simply drag your characters on the screen in a way you want them to appear in your story. Whatever movement you make on the screen, it will be recorded as a video. Also, the background sound is taken from the microphone of your phone, so you should be aware of not recording your story in a loud place.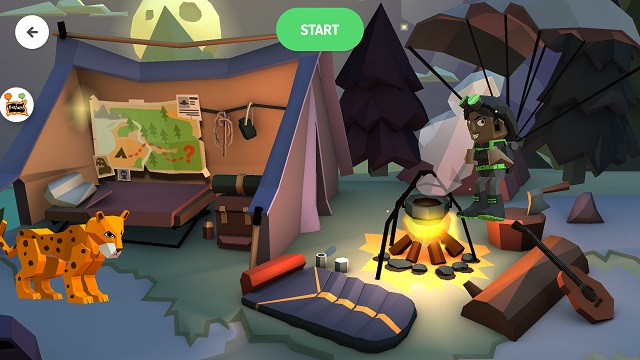 10. Once you are done recording your story, you get an option to select various sound themes for setting the mood. You also have volume levels for each type of audio theme.
After that, just give a name to your animated story and you are ready with your Toontastic 3D animated story.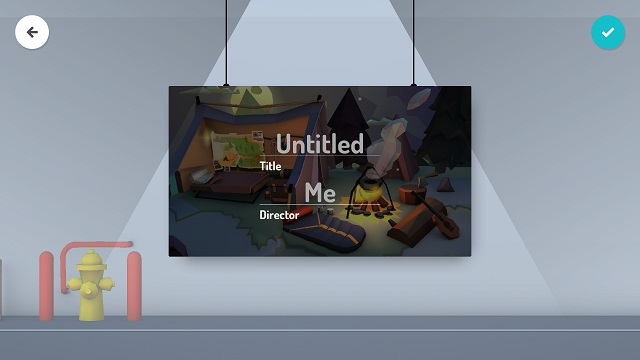 You can also edit a certain part of the story and then export it as video to share it with your friends.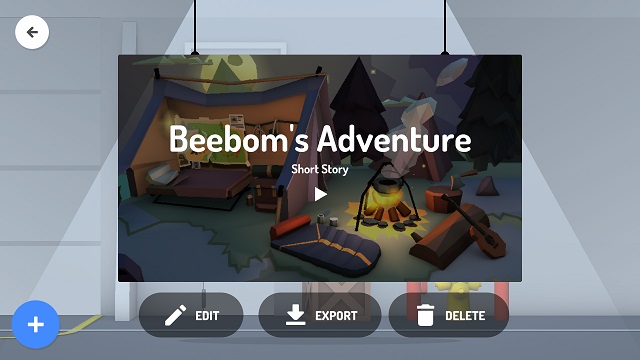 There are a few things that you should keep in mind before using Toontastic 3D. The app needs a lot of resources to run efficiently. So, it would be wise to make your Toontastic 3D story on an Android device with decent specifications. Also, Toontastic 3D works the same way on iOS, so you can easily get going with your 3D animated story on your iPhone too.
SEE ALSO:10 Best Drawing Apps for Your iPad
Create your own 3D animated story with Toontastic 3D
By now, you must have got a fair idea of creating a 3D animated cartoon story with Toontastic 3D. The app is pretty amazing and lets you go wild with your imaginations, which makes us wait eagerly for future updates from Google. The app is clearly directed towards boosting the creative side of kids but even adults can have fun. You can check out our attempt at making a Toontastic story, which isn't that bad.
So, what story are you going to create with the Google Toontastic 3D app? Let us know in the comments below and do share your creative stories to inspire other Toontastic storytellers.