Elemental Sight is one of the most important game mechanics in Genshin Impact. It helps you explore the maps during quests to recognize footsteps and elemental trails, find seelies, understand enemies and their elements, and much more. If you're new to the game, you will end up using Elemental Sight quite often. So, in this guide, we've explained how you can use Elemental Sight in Genshin Impact using a mouse, a controller, or a touchscreen mobile device.
What is Elemental Sight in Genshin Impact?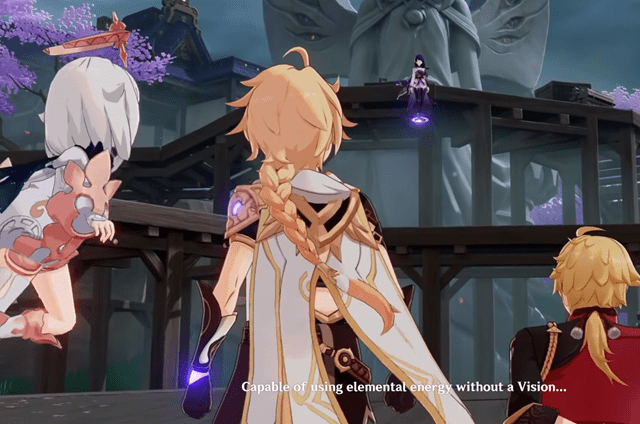 Genshin Impact, as you know, is a very comprehensive ARPG game with maps, characters, and objects that you can interact with to explore and move forward. Elemental Sight is an exploration mechanic that, according to the Genshin lore, can only be used if the wielder has a vision.
However, the main character Ather/Lumine is capable of using elemental powers without a vision, and hence, can also use Elemental Sight easily. As mentioned earlier, Elemental Sight can be used to view traces of elemental energies in the game for quests and all sorts of other game mechanics.
How to Use Elemental Sight with a Mouse/ Trackpad on PC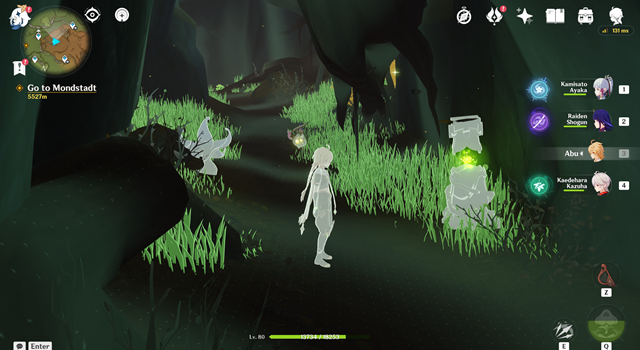 To use Elemental Sight using a mouse or a trackpad in Genshin Impact, press and hold the middle mouse button until you hear a sharp sound and see the surroundings and your character turn grayish with a cool effect. Do note that Elemental Sight cannot be used for much longer while moving (3 seconds maximum). However, you can use it endlessly while standing; no bar.
If you play on a laptop with a trackpad, we have a piece of advice, the Genshin Impact experience is much better using a mouse. If you play on a laptop, or if your mouse's middle click is broken, you can press left Alt until the cursor appears and click the Elemental Sight icon at the top left corner of the screen, beside the mini-map.
How to Use Elemental Sight with a Controller on PlayStation
If you play on PlayStation using a controller, press and hold LB and use the left button on your D-pad to activate Elemental Sight. The activation procedure is the same regardless of which controller you're using. For those unaware, Genshin Impact launched on PS5 in April 2022.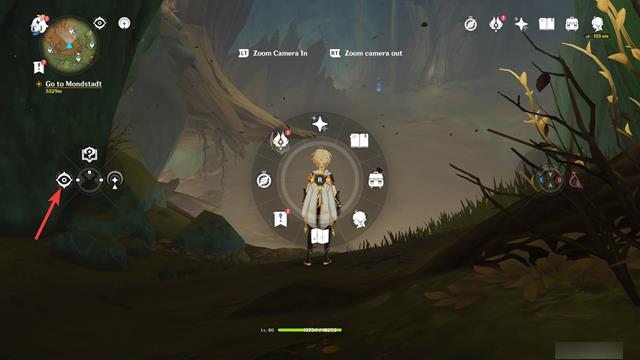 Sadly, the button isn't remappable or customizable, but if your controller supports macros via software, you could set a macro that holds the LB and presses the left button on the D-pad, and assign it to an empty button on your controller.
How to Use Elemental Sight on iPhone or Android Mobile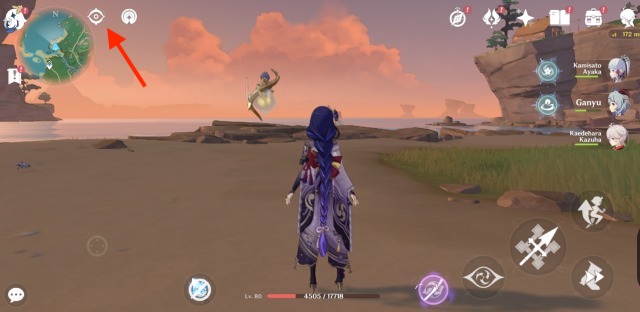 To use Elemental Sight in Genshin Impact on Android or iOS, press the eye icon beside the mini-map. Like on PC and PlayStation, the Android and iOS version of the game also has a three-second limit to Elemental Sight when the character is moving and for an infinite time when the character is stationary.
---
Load More