Sharing files between a Mac to another Mac has always been easy, thanks to AirDrop. However, sharing files between a Mac and a PC has never really been an easy, intuitive task. It still isn't really easy. Sure, there are ways to do it which involve external hard disks, Ethernet cables, or slow Bluetooth file transfers. That's not really a very clean method of sharing files between two computers, regardless of the operating system they run on.
In this article, I will be telling you about the easiest methods to share files between Mac and PC. These methods are built-in to the operating systems, and do not require any third party applications to be installed on your computer. When it comes to sharing files, it's almost always safer to stick with built-in options, as third party apps might not secure your passwords properly, or, worse still, steal your data. With that being said, let's get started, shall we?
Share Files From PC to Mac
It's incredibly easy to share files from PC to Mac. Obviously, you will need to have both the devices on the same network, which, as such makes sense, as remote file transfer over the internet can be very slow, and possibly not entirely safe, but I digress. To share files from your PC to Mac, you simply have to follow the steps below:
1. On your PC, select the files and folders that you want to share. Right click on the folder, go to "Share With", and click on "Specific people"
2. Click on the drop down menu, and select "Everyone".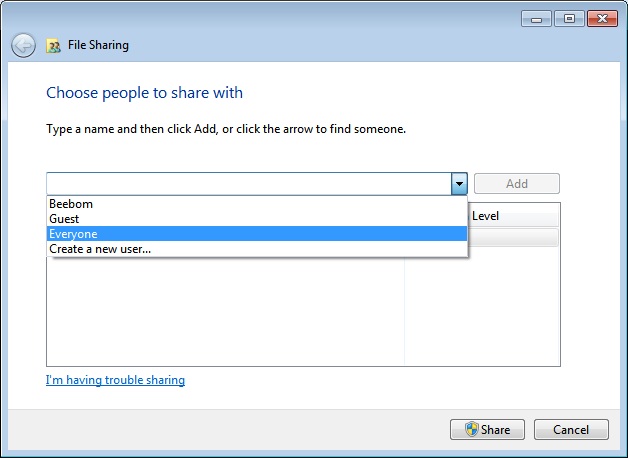 3. Next, you need to find out the IP address of your Windows PC. This is very easy. Simply open the "Command Prompt", and type "ipconfig". The value next to "IPv4 Address" is the internal IP Address of your PC. Note this down.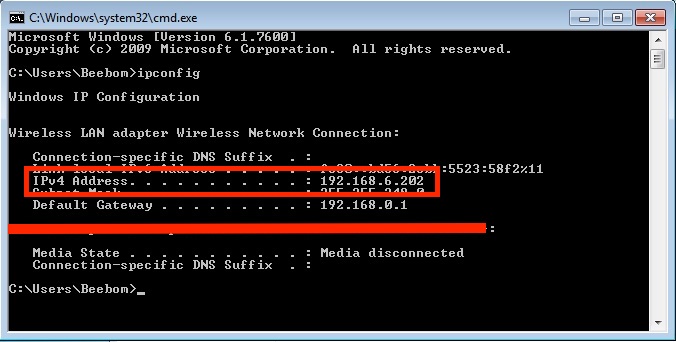 4. On your Mac, open Finder, and press "Command + K". Alternatively, you can go to "Go -> Connect to Server". Here, type "smb://" followed by the IP Address of your PC, and hit Enter.
5. You will then have to log in with the username and password of your PC. Your Mac will then ask you which of the shared folders you would like to mount on your Mac. Simply select the folder that you want to access, and click on "Ok".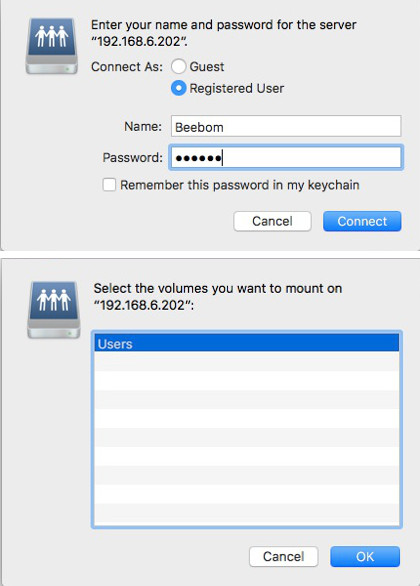 With that done, you can now access all of the shared folders from your Windows PC on your Mac, wirelessly.
Share Files from Mac to PC
Sharing files from a Mac to PC involves a little more work. It's still not difficult, though, and the steps you will need to take to share files from your Mac to your PC are outlined below. You need to have your Mac and PC connected to the same network for this process as well.
1. On your Mac, go to System Preferences -> Sharing -> File Sharing. Click on "Options", and select "Share files and folders using SMB". Also, select the account that you want to share the files and folders from.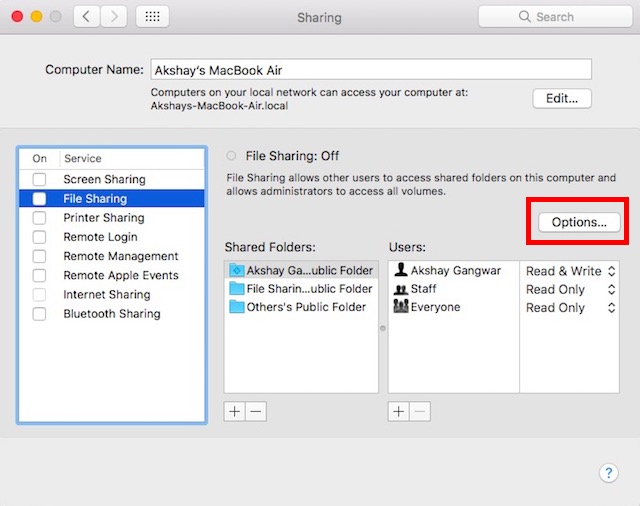 2. Also, press Option and click on the WiFi icon on your menu bar, which will display the IP Address of your Mac. Note this down.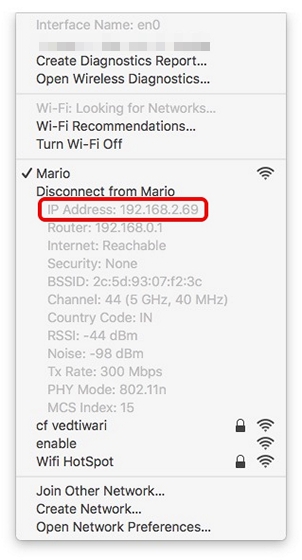 3. On your PC, press Windows + R, to access the Run. Type "\\" followed by the IP Address of your Mac, and hit Enter.
You will be asked to log in using the credentials of the account you shared. Enter these credentials, and click on "Ok.". Once done, you will be able to access the Mac files of the shared users on your Windows machine. Cool, right? You can easily transfer data through copy and paste from your Mac to your PC once you have done this.
The aforementioned native ways to share files between Mac and PC work flawlessly but if you don't want to go through the hassle of the process, you can install a file transfer app like Infinit to make the process easier and more streamlined.
SEE ALSO: 7 Best Ways to Share Files Between iPhone, iPad and Mac
Wirelessly Share Files Between Mac and PC
You can now easily share files between Mac and PC, and this definitely comes in handy if you use both the operating systems on a regular basis. Also, since this uses WiFi, your file transfers will be quite fast. And wireless connections are better than having to manage a lot of cables, or constantly connecting and disconnecting external storage devices in order to transfer files.
This method of sharing files between your Mac and PC means that both your devices will see a live file system of the other device, meaning that the changes you make to one device will be visible on the other device as well. We would like to know how you share files between Mac and PC, and if you have ever used the built-in options for file sharing. If you did, how did it work out for you? Also, if there are other built-in methods that allow users to share files between Mac and PC, feel free to let us know about them in the comments section below.
---
Load More