Fingerprint scanners have been around for quite some time now but Google started supporting the feature recently with the release of Android 6.0 Marshmallow. The addition of fingerprint scanner means you can simply use your finger to unlock your phone, sign into apps and authorize purchases. That's not all, as Android now also includes a fingerprint API for developers to make full use of the sensor in their apps. So, if you have bought a brand new Android smartphone that packs a fingerprint sensor, you should set it up. Well, to get you started, here's how you can set up the fingerprint scanner on Android:
Steps to set up Fingerprint Scanner on Android for the first time
Note: We tested the fingerprint scanner setup on a Nexus 5X running Android N but the process should be almost identical on Android 6.0 Marshmallow. 
1. To add a fingerprint, go to Settings->Security->Nexus Imprint. Tap "Continue" to go ahead.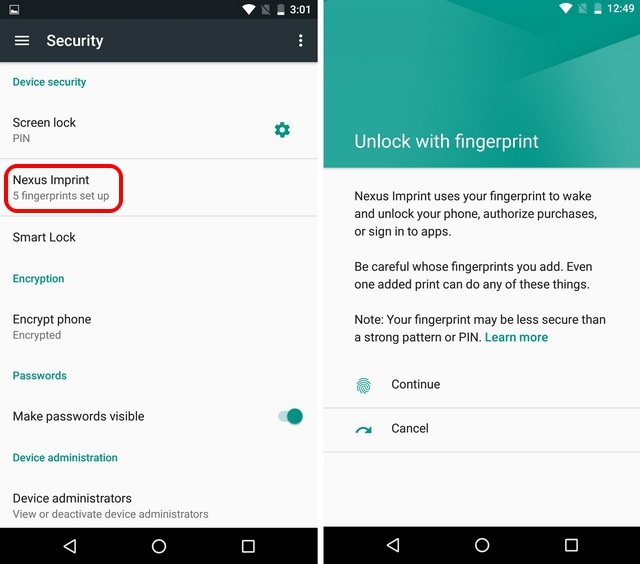 2. Since you are adding a fingerprint for the first time, Android asks you for a backup lock option like password, pin or pattern to make sure that your device remains accessible to you, even if something goes wrong with the fingerprint scanner. Choose any of the three backup lock options.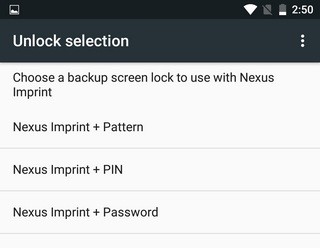 3. Then, you will get the option to further secure your device by making the pin, password or pattern a must, every time your device starts up. You can select "Require pin/password/pattern to start device" or "No thanks". We will recommend enabling this because a physical copy of your fingerprint can be easily made to unlock your device. On the other hand, a password, pin or pattern is only accessible to you.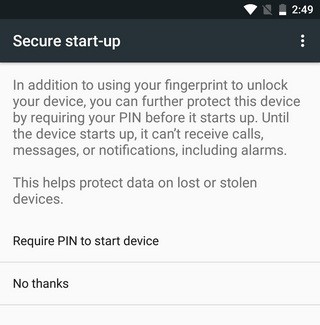 4. You will have to enter the pin, password pattern you want to set. You can then choose how you want your notifications to be shown on the lockscreen, once the device is locked. Choose the option you prefer.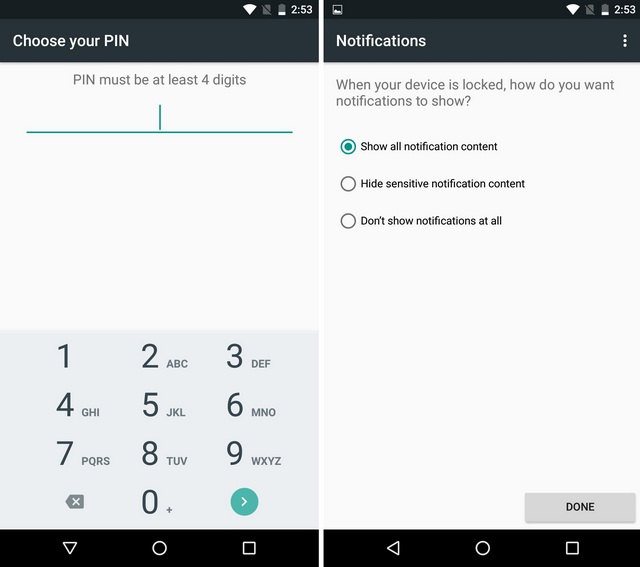 5. Once done, you will be required to locate the sensor on your smartphone. Once you put your finger on the sensor, the process will be moved to the next step. The fingerprint capturing process will then begin and you will have to put your finger on the sensor and lift it every time you feel a vibration. Also, make sure that every corner of your finger gets in contact with the sensor for better accuracy in the future.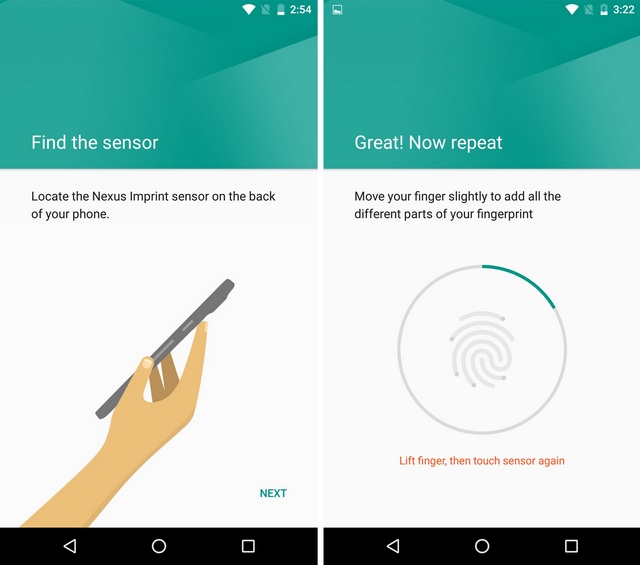 6. Your fingerprint will be added and you will get the options to "Add another" along with an icon, which you will see every time there's an option to authorize something with the fingerprint sensor.
Note: You can add a maximum of 5 fingerprints. To remove a fingerprint, you can go to Settings->Security->Nexus Imprint and enter the secondary lock you have set. Then, tap the fingerprint you want to remove and select "Delete". 
SEE ALSO: How to Install Android N Preview on Nexus Devices
Use your fingerprint to unlock device, authorize apps and more!
There's no doubt that fingerprint scanner is a pretty cool tech to have but it's also a very convenient feature. With fingerprint scanners, you will get rid of all the hassles of entering your password or pin every time to unlock your phone. Also, there are various apps in different categories like banking, password managers, app lockers etc. that make the most out of the built-in fingerprint sensor on Android devices. So, if you haven't set up your fingerprint sensor yet, you definitely should!