Samsung Galaxy Note 8 has just launched and it brings a ton of new features. Some of these features, as always, are specific to the Note line-up and are not present even on their other flagship devices. While the hardware features of the Note 8 (for example, S Pen) cannot possibly be ported to other Android devices, it can be done for some of the software features. One of my favourite software features coming with the Note 8 is "App Pair". It gives users the ability to launch two apps simultaneously in a split screen mode via a single app shortcut. I really love this feature, as it will make multitasking on Note 8 really intuitive and easy. I love this feature so much that I figured out how to implement it on my own Android device. If you too want to use this feature on your Android device, this is how to get Note 8's App Pair Feature on Any Android Device:
Note: Since the split-screen capability was introduced in Android OS with its Nougat update (Android 7.0), your device must be running on the said version of Android OS for this method to work.
Get Note 8's App Pair Feature on Any Android Device
As you know that this feature is not available natively on Android, we will have to utilise a third party app. The methodology is very simple, so let's get on with it.
1. The third party app which we are going to use today is called "Screens – Multi Window Manager". It is a free app and you can install it by clicking on the Play Store link.
2. Now, before we use this, we will have to give it accessibility access by going the Settings page. To do that, just go to Settings->Accessibility and scroll down to find "Screens". Tap on it, and enable it.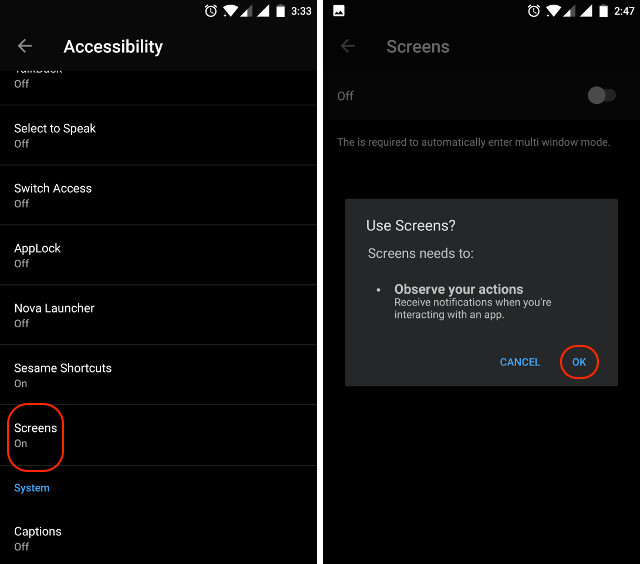 3. Now, launch the app. The app's interface is pretty straight forward. You will see two buttons which will allow you to add the apps that you want to open in the split-screen mode and a button to create the shortcut for them.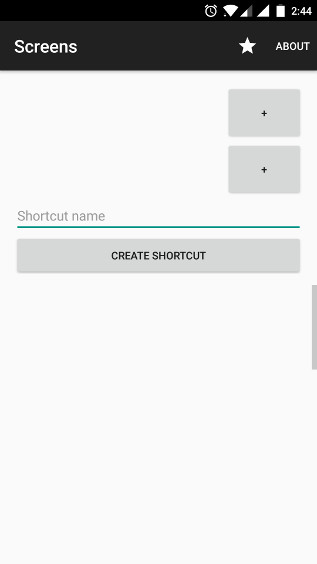 4. Tap on the "+" button and choose the app you want to. Do that for both the apps.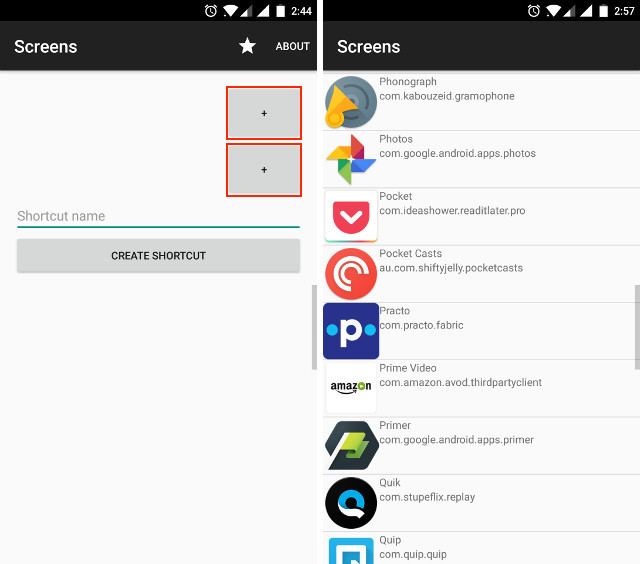 5. Name your shortcut by typing in the "Shortcut name" field and hit the "Create Shortcut" button to create your shortcut.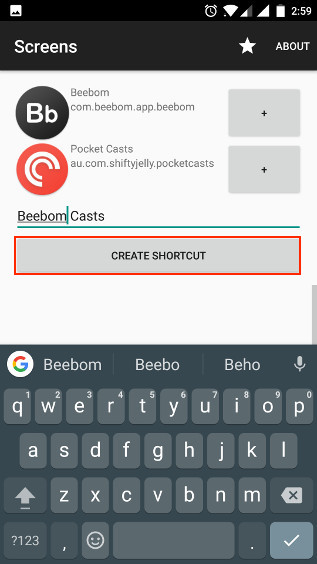 6. As soon as you hit the button, an icon will be placed on your home screen. You can create as many shortcuts you want. However, the icon will remain the same for all the shortcuts you create hence the only way to differentiate between them is by their names. So, be careful while naming the shortcuts.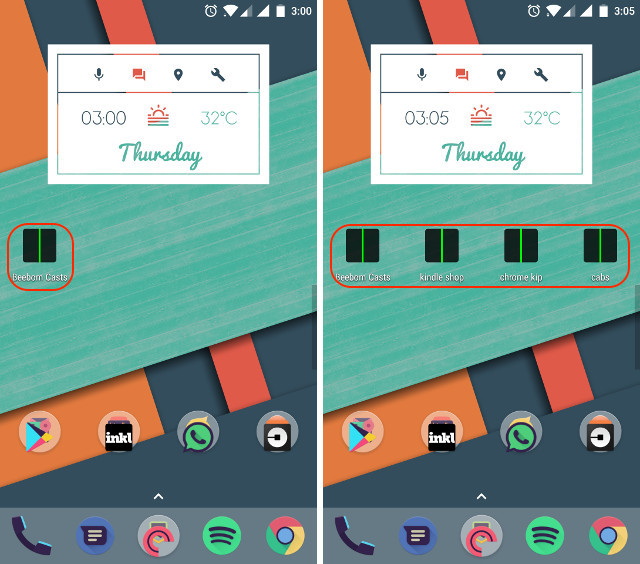 7. As you can see from the pictures above, I have created four different split-screen shortcuts, I can tap on any of them to launch the apps in split-screen mode. The shortcuts work perfectly. Look at the pictures below for confirmation.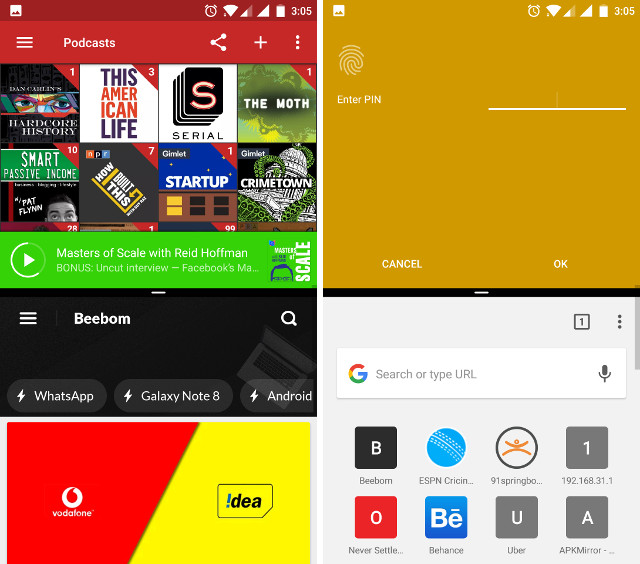 SEE ALSO: How to Get iOS 11 Like Control Center On Any Android Device
Launch Apps in Split Screen Windows Via One Shortcut
As you can see, the method is very easy and you can start creating your own App Pair in no time. The app works flawlessly and hasn't failed me even once. The only thing that you have to keep in mind is the fact that some apps don't support the split-screen feature. For example, apps like Amazon's Kindle and Uber do not support it. If you do create a shortcut using these apps, when you tap on it, you will get a pop-up notification telling you that the included apps do not support it. Other than that, there are no problems here. What makes this even better is the fact the app is totally free to use that too without any ads.
So, what are you waiting for, start using Galaxy Note 8's "App Pair" feature on your Android device and create your own custom split-screen shortcuts. If you want to see any other Note 8 feature to be ported on your device, drop them down in the comment section below. We will try our best to cover them in our future articles.