There were a number of devices unveiled at MWC 2017 but LG G6 was arguably the most exciting of them all. Unlike the LG G5, the LG G6 seems capable of taking on the likes of the upcoming Galaxy S8, iPhone 7s/8 etc. While there are various things to love in the LG G6, one of the cool things it brings is the rounded corners in the display. With the minimal bezels on the G6, the rounded corners in the display look pretty cool. As you might have guessed, there is a way to get the LG G6-like rounded display on any Android device.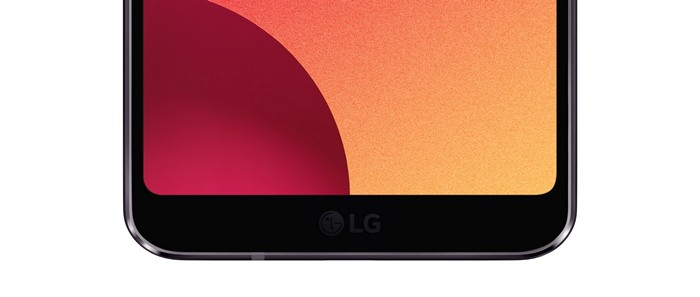 Here's how to get LG G6-like rounded display on any Android smartphone or tablet:
Get Rounded Display using Cornerfly
To see a rounded display on your Android smartphone, you can use the app dubbed "Cornerfly". The app is available in a free version on the Play Store. Once you have installed it, you can just launch it, give it the permissions it requires and you will see rounded corners on your device.
Well, that seems simple, right? Actually, Cornerfly does have a few problems (that you can fix) with different apps. For instance, on my device's home screen (with Nova Launcher), the rounded corners were applied above the navigation bar. Thankfully, a persistent notification from Cornerfly is available to help you out.
The notification brings options to enable corners below the navigation bar through the "Overlay Navbar" option. There are also options to get the corners "Below Status Bar" and "Disable", in case the corners aren't going well with some apps.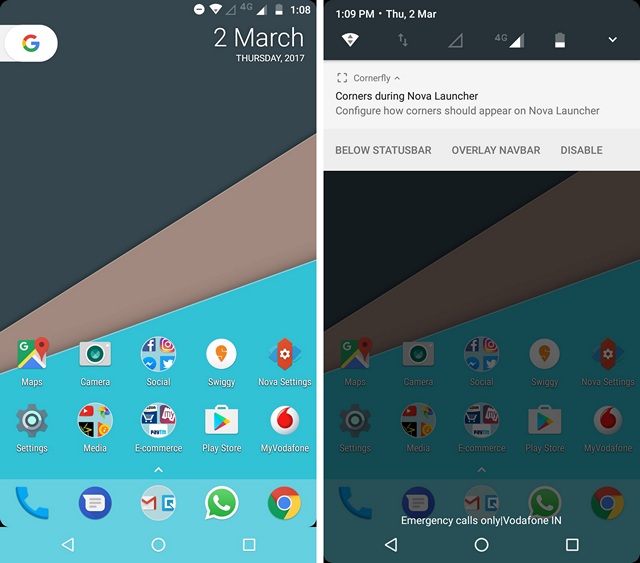 You can also open the app to find different options. In the "Applications" option, you can decide whether you want Cornerfly to work in some specific apps or not. Other than that, the app also lets you change the size of the corners, and disable specific corners.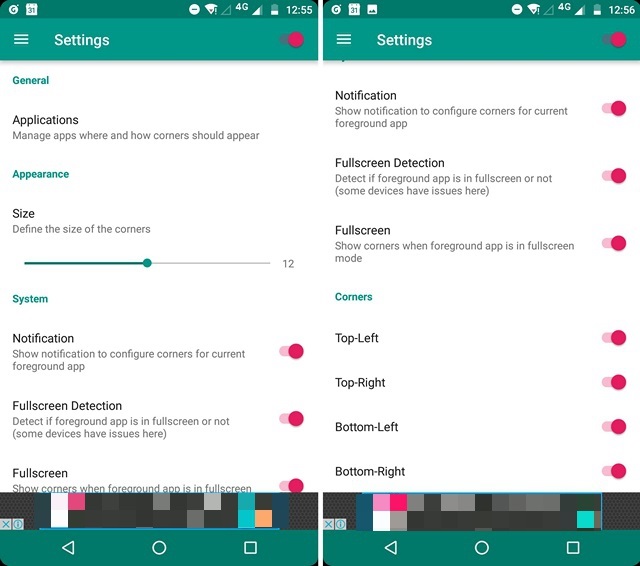 The app is ad-supported and some options like the ability to resize corners is only available with the Pro version. The Pro version, available via an in-app purchase $0.99 also removes ads.
SEE ALSO: How to Convert Your Phone into a Portable Amazon Echo
Like the Rounded Display on Your Android Device?
I tried the Cornerfly app and it works perfectly. It certainly creates a great corner effect and I really like the new rounded display on my phone. However, the effect works the best on phones with a Black bezel. On a phone with a brighter bezel, the faux nature of the effects is very prominent and that kind of ruins the experience. So, try out Cornerfly on your phone and do let me know if you like the new LG G6-like rounded display on your Android device. Sound off in the comments section below.