If you have an iOS device, chances are, you make use of iTunes to access some of the purchased content like music, movies and TV shows. This software that's available for both Mac and Windows PCs uses an authorization system to make sure that only a limited number of computers are given access to the items you've purchased on store. The process is quite similar to how a DRM works, and Apple currently lets you authorize only up to 5 computers at any given time. So, if you've tried to access your iTunes library from multiple computers in the past, it's possible that you might've reached the limit. Therefore, you will have to deauthorize one of the computers that's currently not being used, before you can authorize and access the purchased content on a new machine. Well, if you're interested in getting this done, let's take a look at how to deauthorize a computer in iTunes:
Deauthorize One Computer in iTunes
The following procedure is only to deauthorize one computer, and in order to do this, you have to log on to that specific computer. Once done, simply follow the steps below in order to get this done in a jiffy:
Open up iTunes on the computer, and click on the "Account" settings option located right below the volume slider. Now, head over to "Authorizations".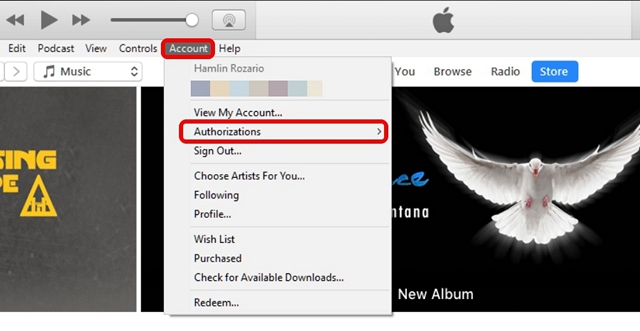 Now, click on "Deauthorize This Computer" and wait for the pop-up.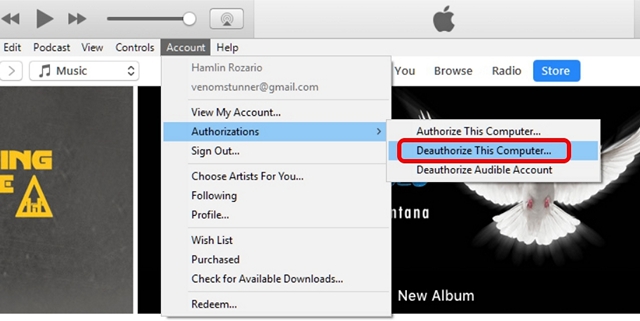 You'll now be asked to type in your Apple ID and password. Once done, click on "Deauthorize" to confirm and remove your computer from the Authorized list.
Deauthorize All Computers in iTunes
If you currently have access to just one computer, make use of the following procedure to remove all the inaccessible authorized computers without the need of logging on to each of them individually:
Open up iTunes on your computer and click on "Account" settings located right below the media controls. Now, click on "View My Account". Sign in with your Apple ID and password when you're prompted.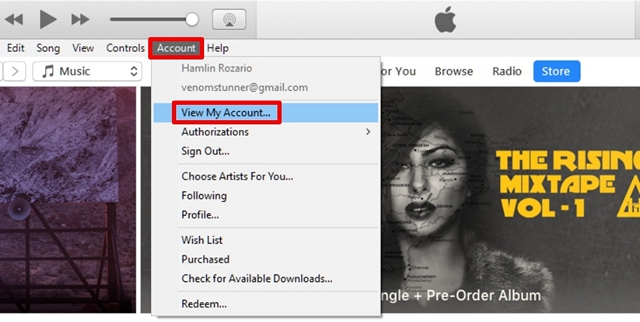 You'll taken to the Account Information page. Here, click on "Deauthorise All" option located at the bottom of the Apple ID summary section.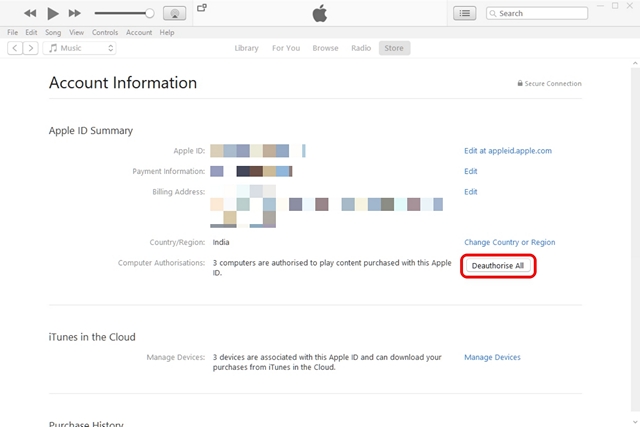 When you're asked to confirm the process, click on "Deauthorize All" to remove every single computer from the Authorized list.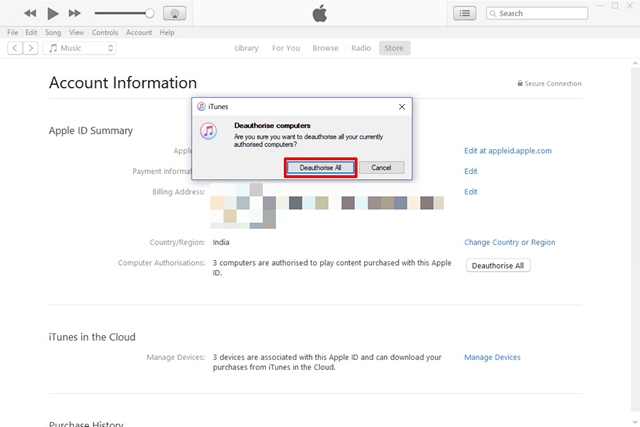 SEE ALSO: How to Setup and Use iTunes Home Sharing
Ready to Deauthorize Computer in iTunes?
By deauthorizing a computer, access to certain purchased content from the iTunes store like music, movies and TV shows are blocked. Once you deauthorize your computer, none of the content you have on your computer will be removed. Instead, the machine will only be blocked from accessing protected content. In order to get back access to all the content, you will have to authorize the computer in a similar way. It's recommended to deauthorize your computer before you're selling your iOS device, or sending it for service. So, are you guys ready to deauthorize the unused computers to make sure that you don't cross the limit? Do let us know how the process went, by simply dropping a few words in the comments section down below.