The Apple TV remote (Siri Remote) comes with a rechargeable battery, and for the most part you won't need to really think about charging the remote because it lasts several months on a charge. However, whether you're simply curious about your Siri Remote's battery life, or wondering whether you should charge it, here's how to check Apple TV remote battery easily.
How to Check, Charge, and Change Apple TV Remote Battery (tvOS 15/16)
Though the Apple TV shows a notification when the remaining battery on the remote goes below 20%, let's see how you can manually keep a track of the battery left in your Apple TV remote.
How to Check Apple TV Remote Battery Percentage Level
The settings app features a dedicated "Remote" section to let you keep a track of the battery level of your Apple TV with ease.
First off, launch the Settings app on your Apple TV.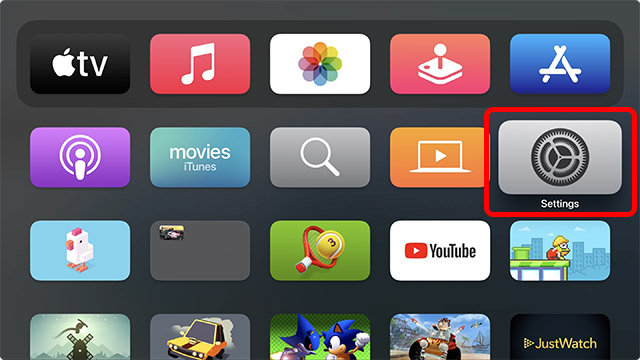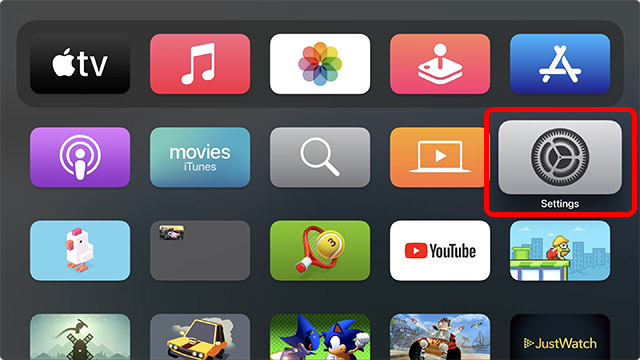 Now, choose Remote and Devices.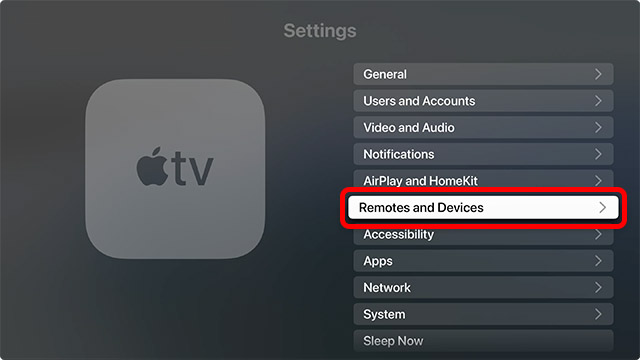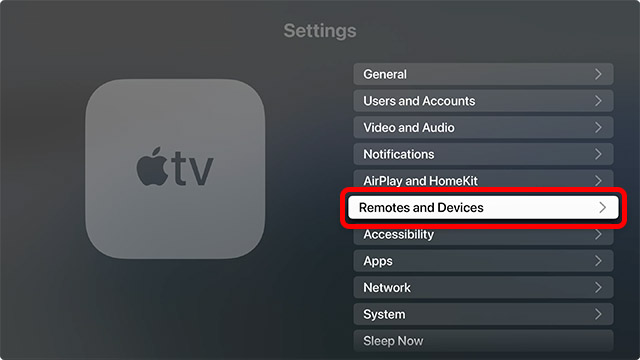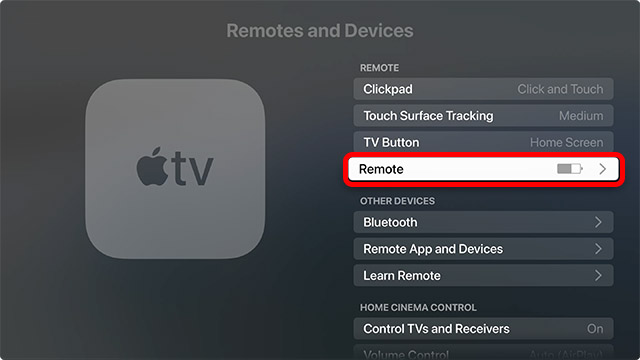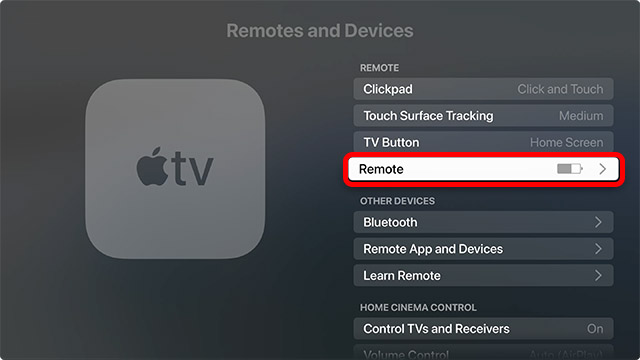 Here, you will be able to see the battery percentage of the Apple TV remote.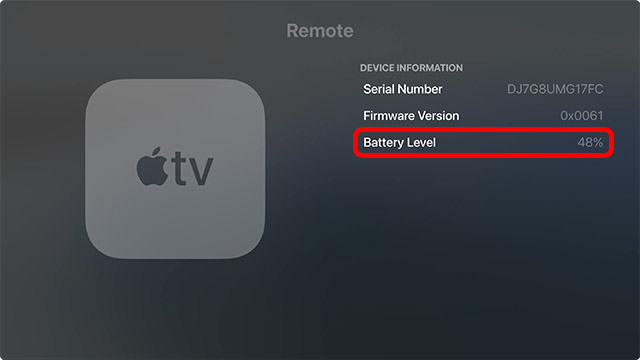 Note:
It's important to note that if your Siri Remote is charging, a lightning bolt icon will appear to the right of the Remote.
However, if your Siri Remote is not charging, a bar inside the battery icon will display the relative charge level.
How to Charge Your Siri Remote
Charging the Siri Remote is as simple as it can ever get. Depending on the model of your Apple TV (Apple TV 1st gen, Apple TV HD, Apple TV 4K, etc), you might have the older Siri Remote (the one with the giant touchpad), or the new Apple TV Remote (the aluminium one, shown on the left in the image below). However, regardless of the Apple TV model you have, both these remotes charge in the same way.
1. To get going, connect one end of a Lightning cable to the Lightning port located on the bottom of the Siri Remote.
2. Now, connect the other end of the cable to a USB power adapter or a computer USB port and then let your remote charge peacefully.
Frequently Asked Questions about Apple TV Remote Battery
How Long Does Siri Remote Take to Get Fully Charged?
Usually, Siri Remote takes about three hours (in some cases, two and a half hours) to get fully powered up. So, you will need to be patient with it. The good thing is, you can continue to use your Siri Remote while it's charging. Or you can use your iPhone to control the Apple TV while your remote charges.
Can You Charge Your Siri Remote With Your iPhone or iPad Cable?
Yes, you can. Since both the 1st-generation and 2nd-generation Siri Remote features a Lightning port, it can be charged with the same Lightning cable that you use to juice up your iPhone or iPad.
How Do You Change the Battery in Your Apple TV Remote?
The original Apple TV Remote with a white or aluminum design comes with a replaceable CR 2032 button cell battery. Hence, you can easily change the battery of your original Apple TV Remote. The CR 2032 button cell battery is available at most general retailers and you can also buy it online.
Unfortunately, Apple does not allow you to change the battery of the first and second-generation Siri Remotes. If the Siri Remote fails to hold the charge longer, buying a replacement is the better solution.
Can I add Apple TV remote battery to the Battery widget on iPhone?
No, you can not view your Apple TV remote battery percentage in the iOS battery widget. As of right now, devices that show up on the iOS battery widget are those paired to your iPhone, such as AirPods, AirPods Pro, Apple Watch, etc.
Check Your Apple TV Remote Battery Easily
So, that's how you can keep a track of the battery level of your Apple TV Remote and charge it. It's great that you don't need to buy batteries for the Siri remote, and you can simply charge it with a Lightning cable once every few months. And now that you know how to check the Apple TV remote battery percentage, you can ensure that you have plenty of charge left whenever you want. The Siri Remote is quite useful too, it supports a bunch of amazing games for Apple TV, and you can always connect a controller to your Apple TV and play tvOS games on Apple Arcade.