Spam calls are the last thing you want to receive on a busy day. We've all had our moments where we're extremely busy or waiting for an important call from a person and it annoys us when we pick up the call anticipating it's THE call only to find out the guy on the other side wants you to sign up for a credit card. As annoying as they can be, there are lots of ways to avoid or even block them from bothering you on both Android and iOS. In this article, we'll be looking at the Android side of things and listing the methods you can use to stop and block spam calls on Android.
Block Spam Calls using Built-in Phone Dialer
If you're using an Android device, there's a high chance you're using the Google Phone and Messages apps. For those unaware, both Google Messages and Phone have built-in spam detectors and blockers, making it easier for users to avoid spam calls and messages. Here's how to enable spam detection and blocking on Google Phone in Android:
1. Open Google Phone, tap the three dots at the top right corner, and tap Settings.
2. In the "ASSISTIVE" section, tap Caller ID and Spam.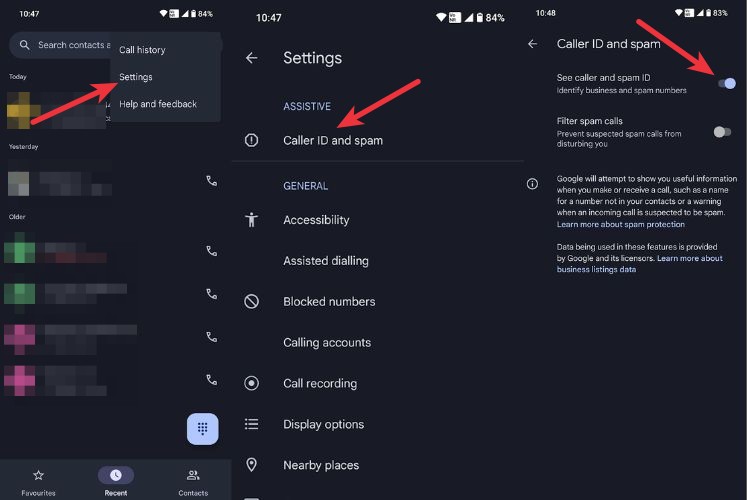 3. Toggle on the See Caller and Spam ID option. This will identify businesses using Google's business network database and show if a number is spam or junk.
4. Similarly, toggling on the Filter Spam Call option prevents "suspected" spam callers from disturbing you.
Although both are great options, you might be better off not enabling the Filter Spam Calls option, especially if you reside in the subcontinent. This is because the list of spam callers in India isn't filtered very well, meaning most unknown numbers, including the Amazon delivery numbers will be labeled as spam and won't be able to reach out to you. You can also manually block spam numbers by following these steps:
1. Open the Phone app and long press on a number you want to block.
2. Tap Block.
3. Tap Block, again. This will prevent the blocked number from spamming calls or texts on your number.
4. If you blocked someone by mistake, go to Settings > Blocked Numbers > Remove the number you blocked.
Block Spam Calls using Google Assistant
For the blessed folks in the US and a few other countries with access to Assistant Call Screening, blocking spam calls becomes really easy. For those unaware, Assistant Call Screening is a feature that Google released back during the Pixel 6 launch and as the name suggests, when enabled, you can let Assistant take calls and decline if it's a scammer. You can also set it to automatically decline Robocalls, which makes it one of the best built-in solutions to tackle spam calls on Android. To enable the same:
1. Launch the Google Phone app and tap the three dots at the top right corner.
2. Then tap Settings and go to Spam and Call Screen.
3. Tap Call Screen and toggle on the required options.
4. Tap Spam and select "Automatically Screen. Decline Robocalls."
As mentioned earlier, Assistant Call Screen is only available in 10 regions as of writing this article. The list of countries hasn't grown since the feature's release. Call Screening is easily one of the best selling points of Pixels and yet it's not available in lots of countries where Google officially sells Pixels, which is a bummer.
If you're using a Samsung device with One UI 5.0, you can use the Bixby Call and Chat feature which is similar to Call Screening. However, unlike Call Screening, Bixby doesn't automatically decline a spammer because it doesn't recognize it.
Block Spam Calls using Third-Party Apps
There are several third-party apps available on the PlayStore that can help you prevent and block spam calls on Android. Now, one of the first things that probably comes to your mind when we say Caller ID is Truecaller and you may know that it also blocks and highlights spam calls. Truecaller is a great app but if you have trust issues with the same (since the company denied a breach that leaked numbers of 4.75 crore Indians in 2020), we will also mention other free alternatives.
Truecaller
Truecaller (free, download) is one of the oldest players in the market and it keeps getting better. Its spam detection is one of the best since it's also one of the most used apps in the subcontinent and around the world. It naturally has more data to work within its database. The app also offers additional features such as "Who searched for me," Truecaller Assistant, Voicemail, and custom greeting in its premium version.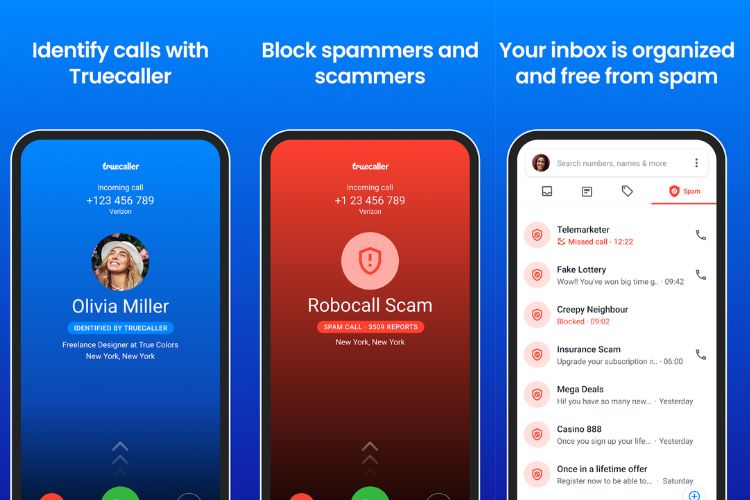 One of the caveats of the app is that it requires you to set it as the default dialer app to automatically block spam calls, which, if you like your current dialer, could be a deal breaker. However, it does display the Caller ID when receiving a call without requiring you to set it as default. Overall, it's one of the best spam prevention and call blocking apps on Android.
Should I Answer?
While Should I Answer (free, download) isn't the most comprehensive spam detector out there, it works pretty well. For starters, it provides info about the number on the call screen just like Truecaller, and also has an option to automatically reject Spam numbers reported by the community. It has its database but we found it's not as extensive, at least in the subcontinent, probably because not many know about it here. During our usage, the app was able to block 5/10 spam calls, which is respectable.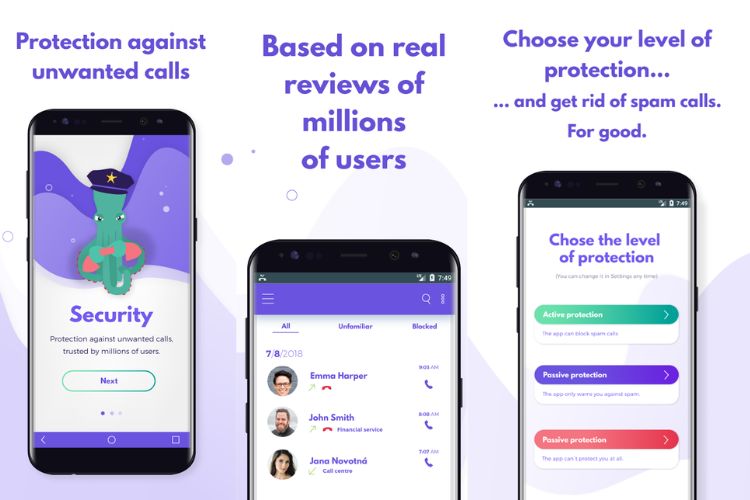 It's easy to set up and has a mediocre user interface. However, it hasn't been updated since June and that makes us a bit worried that the app developers have abandoned the project. Nonetheless, if you're looking for a Truecaller alternative, consider installing Should I Answer.
Other Honorable Mentions:
---
Load More