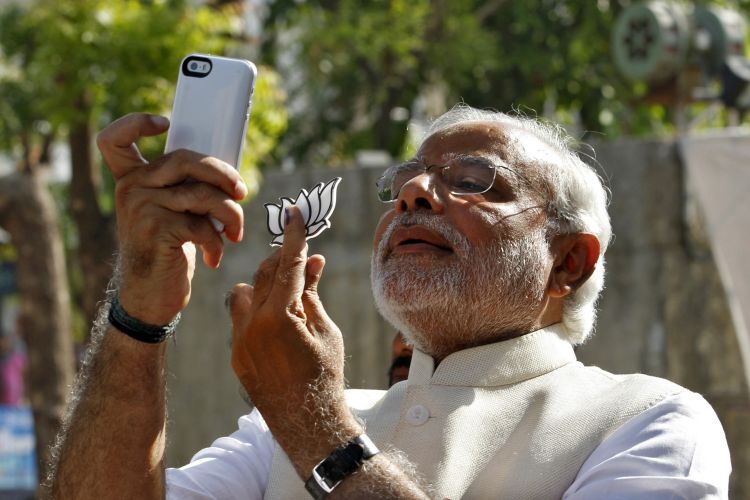 Just a day after the government had to withdraw its controversial directive on fake news after facing widespread criticism from the media, journalists and citizens, the Press Information Bureau (PIB) under the controversial Union Minister for Information and Broadcasting, Smriti Irani, has reportedly written to the home ministry, proposing to replace the current accreditation cards for journalists with RFID-embedded ones.
That's according to The Print, which says that the home ministry is already evaluating the pros and cons of implementing the proposal, although top internal sources seem to be unsure about its practicality. The ministry did not issue an official response to the report.
The move, ostensibly to improve security and curb the spread of fake press IDs, is being heavily criticized by large sections of the media as a means of tracking the movement of every journalist within government buildings.
While The Print is quoting Frank Noronha, the Principal Director-General of PIB, as having confirmed the news, Noronha himself took to Twitter just a little while earlier to vehemently deny that Ms. Irani gave him any instruction about RFID-enabled accreditation cards.
This is totally incorrect/false/fake. There is no such instructions given to me by the Hon'ble Minister of I&B to track movement of journalists through RFID cards. Outright figment of imagination. ! https://t.co/sWanPY6ZXd

— Jaideep Bhatnagar (@DG_PIB) April 4, 2018
According to The Print, however, Noronha confirmed the move, although he apparently said that there was no progress about the proposal up until now. According to the report, Noronha apparently said, "We routinely explore what options are available to improve the card to facilitate free and easy entry and exit into government buildings on the basis of different technological advances. However, nothing has been done to this effect as yet".
PIB cards are issued by a government appointed body called the Central Press Accreditation Committee, which is headed by the PIB director. Around 3,000 reporters, journalists, photo-journalists and editors are accredited by the government after strict vetting, and the process is repeated on an annual basis.
---