There is no dearth of video editing and screen recording software on the market, however, there are very few software which do both the things. Mostly, people have to buy different software for recording screen and editing videos which makes it a little more costly. Another problem with video editing software is that most of them are too hard for beginners and many amateurs stop learning video editing just because they are too daunted by the software.
That's why today I am going to share a piece of software with you guys which is perfect for beginners. Not only the software brings both video editing and screen recording capabilities, but it is also easier to learn. The software makes video editing a fun experience and is a great place to start your video editing journey. The software that I am talking about is called GoPlay, and in this article, we are going to take a quick look at its key features to see what all it has to offer us:
Key Features
1. Screen Recording
While Windows has a native screen recording feature, it is fairly limited. GoPlay brings a full-featured professional screen recording tool which allows you to record your screen just the way you want to. Not only you have the option to record the entire screen of your PC but also a part of it if that's what you require. What I love most about this software is that it supports 4K recording at 60 FPS which makes it great for recording not only normal tutorial videos but also fast-paced gameplay that you want to share with your audience.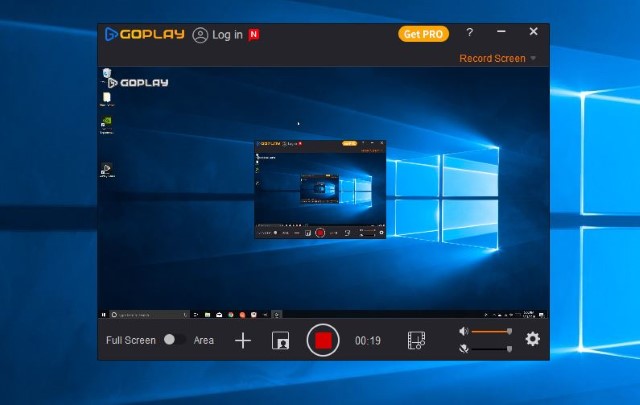 Another great feature of GoPlay is that it also allows users to record video with the camera of your laptop or desktop in PIP mode. What's even better is that it automatically places the camera video at the bottom corner so you don't have to worry about it covering your recording screen when editing your video. You can also record both in-app and microphone audio with the video so they are always in sync.
2. Video Editing
GoPlay also makes it really easy to edit videos. Your recorded videos are automatically imported into the timeline while you can use the import button to import other video, photos, and music files. What I love about its editing interface is that you know exactly each file type will go. In the timeline panel, you will see that all file types are clearly marked and you just have to drag and drop the imported files in the right place.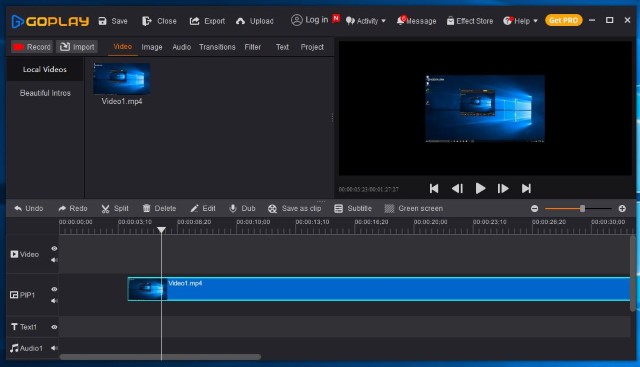 Once your footage is present in your timeline, you can use its easy to access tools to start some basic video editing. You can trim, cut, crop, delete and join videos within seconds. If you want to use advanced video editing tools, just right-click on a clip (video or audio) and select the "Advanced" option to reveal them. As I said, GoPlay makes it very easy to edit videos for beginners and that's what you will discover when you use the app.
3. Video Effects
One of the unique selling points of GoPlay is its huge video effects library which allows you to use professional level video effects with just a click of a button. From exquisite text effects to gorgeous intros to breath-taking transition animations, you can find everything in its effects library. Using these effects you can instantly raise the quality of your videos without having to learn to create those effects yourself.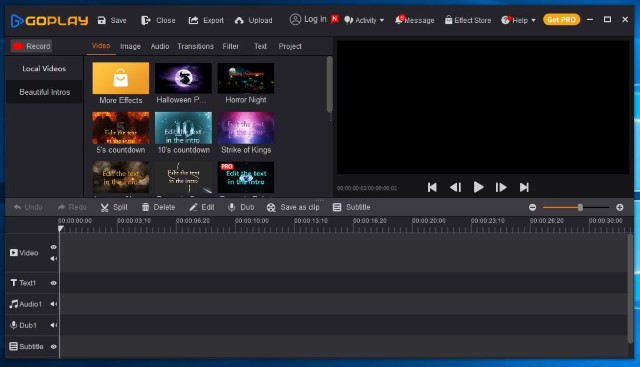 4. Subtitle Support
GoPlay also allows users to quickly add subtitles to their video files without much hassle. You can add subtitles during the editing process so that it's already built-in to the videos and you don't have to share a subtitle file separately. You can also sync the subtitles with your audio file so your viewers don't have to do that manually.
5. Other Features
Apart from these main features, GoPlay brings a ton of other minor features which will improve your video editing and recording experience. For starts, there's a built-in audio mixer along with a noise remover which will help you process your audio files. There's also a one-click export feature which allows you to export videos directly your desired social platform. It also has an online music library which you can use to add music to your videos.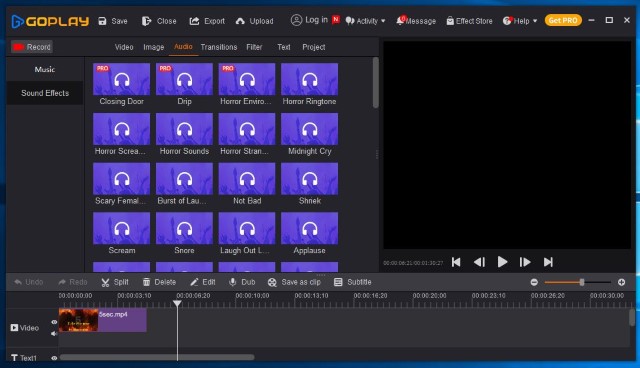 Pricing and Availability
Now that you have seen what GoPlay brings to the table, I am sure that you will be interested in checking it out. Well, currently, GoPlay is only available for Windows devices so make sure you have a Windows machine before you jump to buy the product. When it comes to pricing, GoPlay uses a subscription-based pricing model which costs $4.90/month or $24.90/year.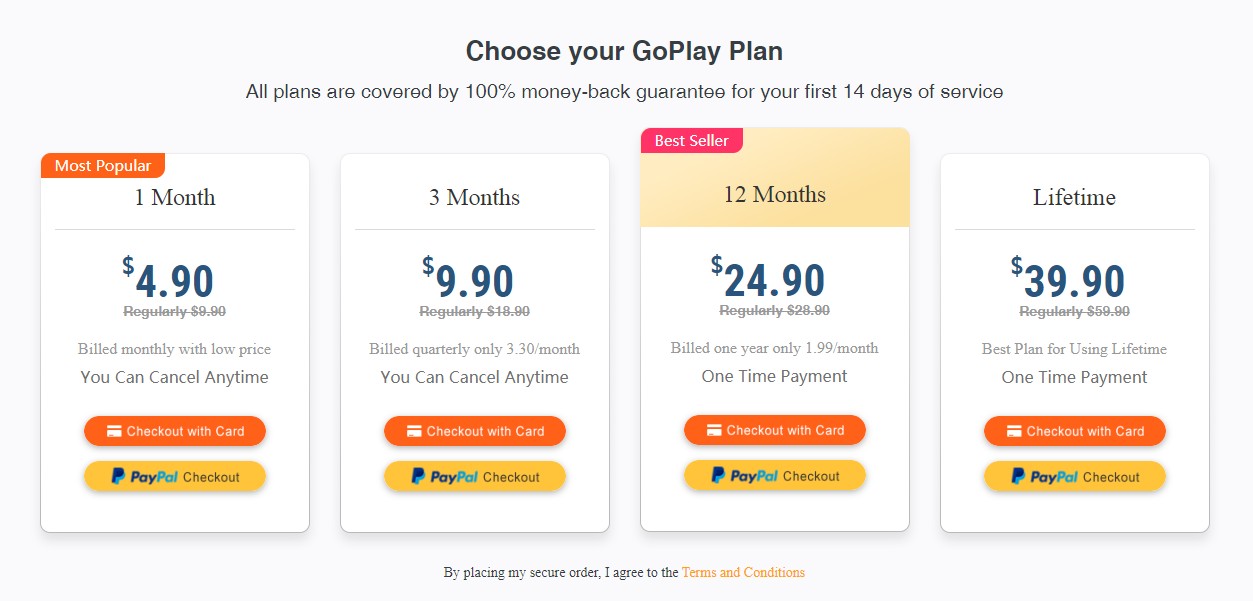 You can choose whichever plan that meets your needs. Also, there's a limited free trial available so make sure to download and check out the app if you are confused about your purchase decision.
Check Out GoPlay ($4.99/month, Free trial available)
Record Screen and Edit Your Videos with GoPlay
If you want to learn video editing or just use it for your personal home videos but are daunted by the cost and learning curve of all the other offerings out there, you should check out GoPlay as it makes it really easy to record your screen and edit your videos.