Google is enhancing the Health Condition cards it brought to India a few years ago with the launch of 'Symptom Search' feature in English and Hindi.
The feature will start rolling out to the Google app for both Android and iOS users from this week. As part of its efforts to bring services to regional language speakers in India, Google is making sure its key search features are available in Hindi – it recently said that Hindi support would be coming to Google Assistant, as part of its global push.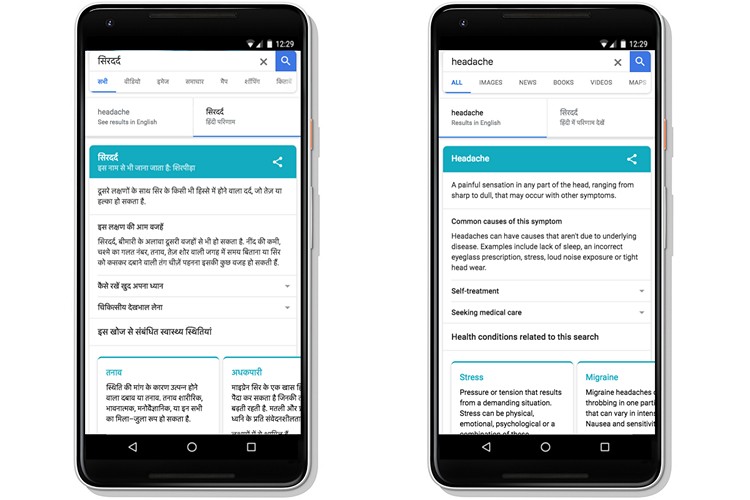 The search giant says that it will start "adding information about commonly searched symptoms" to its search results from this week. Citing an example of a common symptom like 'cough and pain', the company said that any search for the phrase will show a list of related conditions, like "common cold, acute bronchitis, flu, pneumonia, chest infection". For individual symptoms like 'headache', the app will "also give you an overview description along with information on self-treatment options and what might warrant a doctor's visit".
Google says it has been working at improving the way its search algorithm responds to symptom-related queries. According to the company, "our goal is to help you to navigate and explore health conditions related to your symptoms, and quickly get to the point where you can talk to a health professional or do more in-depth research on the web".
Developed in association with doctors from the Apollo Hospitals, the feature is expected to help save people from the anxiety they often face when Googling their symptoms. According to the company, the new feature is expected to "provide quality healthcare information which can be accessed by a billion Indians", although, for that, support for more Indian languages needs to be added sooner rather than later.