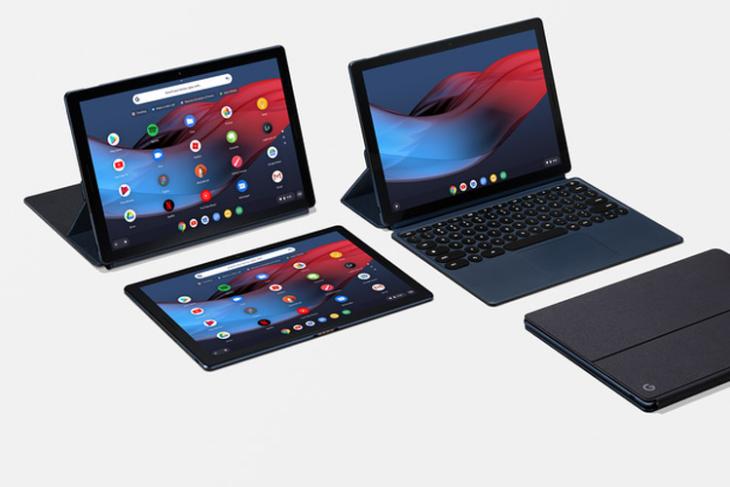 After the underwhelming response, and frankly, poor reviews that Google's Chrome OS powered Pixel Slate tablet received post its launch, Google has finally given up on making tablets.
This is according to Business Insider, to whom a Google spokesperson said that the company will not be making tablets any more and will focus on the laptop form factor instead. However, the spokesperson did say that the company will continue to support the Pixel Slate, so if you bought one, you will continue receiving security and system updates.
Google's decision to stop working on tablets was also confirmed by Rick Osterloh, the company's SVP of devices and services, in a tweet that said "Google's HARDWARE team will be solely focused on building laptops moving forward […]"
Hey, it's true…Google's HARDWARE team will be solely focused on building laptops moving forward, but make no mistake, Android & Chrome OS teams are 100% committed for the long-run on working with our partners on tablets for all segments of the market (consumer, enterprise, edu)

— Rick Osterloh (@rosterloh) June 20, 2019
Moreover, BI was informed by the spokesperson that Google was working on two tablet devices, but thee projects have since been scrapped due to disappointing quality assurance testing results. The employees have reportedly been asked to find other work internally, and it's expected that most of them would've moved to the Pixelbook division.
Google's decision to axe development of the Pixel Slate successor, which would have likely been called the Pixel Slate 2, could've also been impacted by the largely unimpressive response received by the Pixel Slate, which, even though it had really well designed hardware and a good build, lacked by a lot in terms of software. Maybe Google decided Chrome OS just wouldn't work well on tablets, or maybe it realised that competing against the iPad, which comes across a range of price points, would be very difficult for the company.
Whatever the reason, at least this much is clear — Google will not be launching a Pixel Slate 2, or any other tablet. We can, however, expect a PixelBook successor.