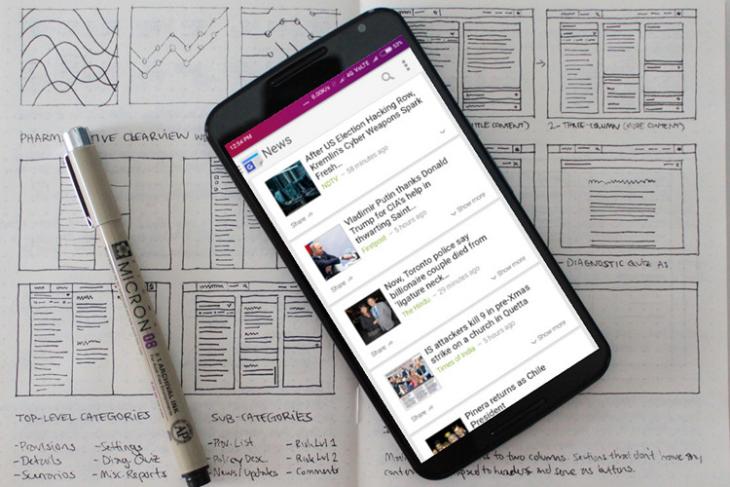 Fake news is a huge problem in the digital age we live and breathe, but the mass inclination towards digital content has also taken a toll on the revenues of publishers. Google plans to tackle the aforesaid issues by launching the Google News Initiative, a journalism-focused program which aims to check the spread of fake news and also provide publishers an opportunity to partner with Google for revenue generation.
Announced at an event in New York City by Google's Chief Business Officer, Philipp Schindler, the project opens up new business avenues for publishers to monetize their news content. Aside from creating a 'sustainable business model', Google will also partner with universities and collaborate with experts to evaluate the spread of wrong information, especially breaking news content, and check the dissemination of fake news.
As part of the Google News Initiative project, a Subscribe with Google service has been launched that makes it easier for readers to subscribe and pay for paid news content by using their Google account credentials. Publishing partners who avail the 'Subscribe with Google' service will share a percentage of revenues generated from the traffic on their news content.
Google has also launched a new open-source tool called Outline, which allows publishers to create a secure internet access channel for their team of journalists by letting them set up a personal VPN on a private server. Moreover, the company has also introduced Disinfo Lab, a project that aims to weed out wrong information, especially those associated with breaking news and election coverage reports.
Moreover, Google has also unveiled MediaWise program in partnership with Poynter Institute, Stanford University, and the Local Media Association to educate young consumers and improve their knowledge about digital information. Google has announced that it will invest $300 million dollars over the course of the next three years, and will also provide advanced search and analytics tools to its publishing partners.
We will be delving deeper into many of these features as we look into each initiative in detail.