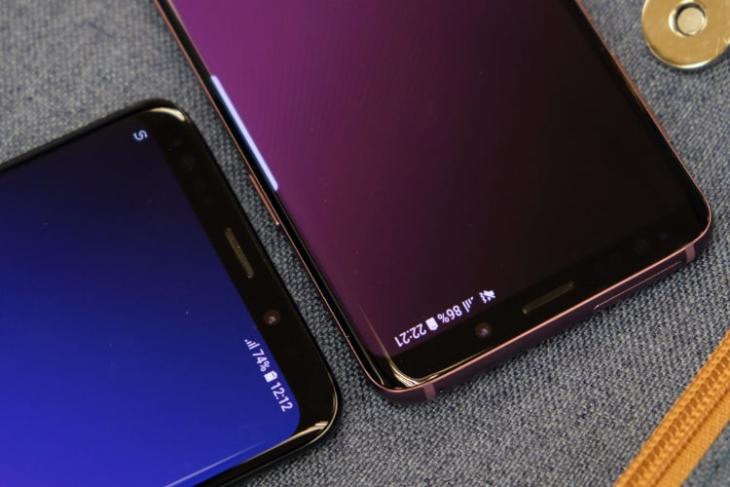 Samsung's Galaxy S9 and Galaxy S9+ have become the latest Android smartphones to support Google's augmented reality developer platform, ARCore. This was revealed yesterday when 9to5Google spotted the updated list of ARCore-supported devices on Google's website.
The two handsets now join a plethora of devices that support ARCore, including, the Pixel lineup, the Nokia 8 Sirocco, the Asus Zenfone Ares, the Huawei P20, the LG G7 and more.
What's interesting is that the latest Samsung flagships are not the first devices from the company to gain support for Google's augmented reality platform, because mid-range Samsung smartphones, such as the Galaxy A5 (2017), the Galaxy A7 (2017), the Galaxy A8 (2018) and the Galaxy A8+ had long been listed by Google among its list of supported devices. Google, however, is expected to make its augmented reality platform compatible with more devices going forward.
ARCore support for the Galaxy S9 duo was long-expected because a few other Galaxy S-series devices from before them already support the platform. The list includes the likes of the Galaxy S8, Galaxy S8+, Galaxy S7 and Galaxy S7 Edge. None of the Galaxy Note devices are believed to officially support the ARCore platform just yet.
As part of its continued efforts to bring virtual and augmented reality to a wider audience, Google's ARCore SDK allows developers to write AR apps that will integrate digital experiences into the physical world via Android smartphones and tablets. With the new platform, the company aims to bring augmented reality capabilities to all smartphones running Android 7.0 Nougat and above, but support has thus far been restricted to just a handful of devices for the most part.