We can all agree that Genshin Impact's Fontaine region has been quite successful in keeping players entertained, a vast departure from the Sumeru desert exploration, which we're sure no one wants to go to once they finish all the quests. Although lots of Fontaine expansions are still remaining in the lineup, with the next one coming in Genshin Impact 4.2, there's another region to be excited about, and it's been teased for a long time. A few leaks regarding the same coming in Genshin Impact 4.4 have surfaced online, so let's look at all the juicy details about Genshin Impact Version 4.4 leaks.
Genshin Impact 4.4 Leaks: Chenyu Vale is Finally Coming?
Right from our arrival to Sumeru to the transition to Fontaine from the Desert, we've heard the region Chenyu Vale referenced a lot by NPCs. We've even heard the word back in Liyue where some characters refer to it as the best place for buying Tea. If you're still confused, here's the location of Chenyu Vale mapped on the game map.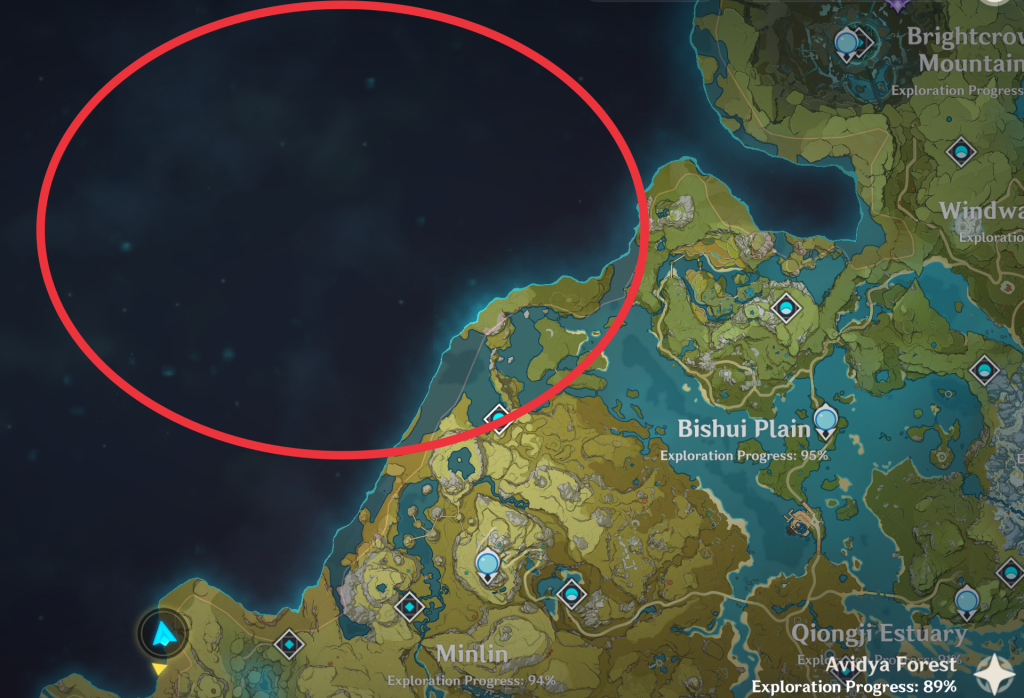 From the dialogue, we can deduce it's a region that lies in the middle of Sumeru and Fontaine and connects all three nations for trade. A lot of adventurers also mention that it's easier to get to Fontaine via Chenyu Vale than traveling through the desert.
Cloud Retainer and Madame Ping
We learned during the 3.4 Lantern Rite about Cloud Retainer, Guizhong, and Madame Ping, and the bond they shared with other Adepti and Zhongli, which was soon severed due to the Archon war. Cloud Retainer has been a fan favorite right from when she was introduced and fans have since then demanded to make her a playable character. Guess what, it may happen in Genshin Impact 4.4.
Earlier leaks suggested Hoyo was confused between Madame Ping and Cloud Retainer, and it looks like they chose Cloud Retainer first. This doesn't mean Madame Ping has been sidelined forever and will not arrive in the future. Cloud Retainer is expected to be an Anemo character and a Polearm user. Do take what we just said with a pinch of salt as there are still chances that none of this may end up happening. The information was taken from Reddit threads and leaks from reputed leakers such as Tao Lover.
Ganyu and Xingqiu Skins
Details about the next skins surfaced just a month after the last skin dropped in the game, i.e., the skin of Da Wei's favorite character Klee. It looks like we finally have some info about when the skins will be dropping, and surely enough, it might happen in Genshin Impact 4.4. Both are rumored to be four-star skins with Ganyu's new outfit being purchasable in the shop and Xingqiu's will probably be a free outfit.
Besides, leakers have also found out that new Zhongli, Qiqi, and Chongyun outfits are also in production, although they're not very close to being released.
---
Load More