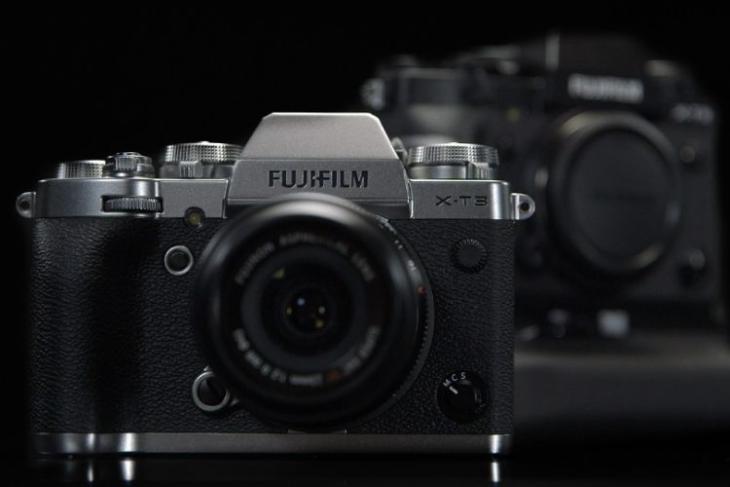 Tokyo-headquartered photography and imaging major Fujifilm Corp is targeting double-digit growth of its business in India this financial year and subsequent years, according to Fujifilm India Managing Director Haruto Iwata.
"We expect Fujifilm India sales to hit Rs 1,200 core this year from 1,100 crore last year," Iwata told IANS, adding that India is an important market for all business verticals of the company, including the camera segment. Fujifilm's global revenue stood at $23 billion (Rs 165,800 crore) in 2017.
The company, which reinvented its product range after witnessing a dramatic decline of its core offering, photographic films, at the start of the 21st century, is planning to launch its next mirrorless camera in the popular X series, the X-T3, on September 19.
The company currently holds 15 percent share in the global mirrorless camera segment. While in Japan, China, the US, and several European countries, the share of mirrorless cameras is already equivalent to that of DSLRs, in the overall camera market in India, their share is just 10 per cent, Iwata said, adding that Fujifilm's share in the mirrorles camera market in India currently stands at four per cent.
"With Canon and Nikon now venturing into the mirrorless camera market, the demand for such cameras is set to surge in India," Iwata said. Fujifilm, he said, hopes to lead the India mirroless camera market by riding on its still image and 4K movie quality, and a line-up of 27 interchangeable lens.
In the global camera market, mirrorless cameras will capture greater market share than digital single-lens reflex (DSLR) cameras in the next year, he said, adding that in India, the demand for mirrorless cameras will surpass that of DSLRs in the next five years. A rising number of photography enthusiasts the world over are now opting for mirrorless cameras as they are more compact, lighter, and easier to operate, as compared to the DSLRs, Iwata said.
"We are focusing on high-end mirrorless camera, although we have products for entry-level market too, including the X-T100 and X-A5," he said. Iwata believes that smartphones will not be able to take the place of a good mirrorless or DSLR camera in the hands of a photography enthusiast because smartphone camera technology has been found lacking when it comes to auto-focus accuracy and zoom quality.
"The demand for our instant cameras in the Instax series in India is also growing by two to three times every year because of the huge demand from young people in the 20-30 age group," he said. Fujifilm, which is celebrating its 10th anniversary of entering the India market this year, has several businesses besides medical systems and photo imaging and image capturing. They include graphics systems, recording media and industrial media.
"The camera revenues in India are coming mainly from the huge wedding market in the country. But we plan to ramp up revenue from selling our cameras to the general population as well from the new offerings," Iwata said. "Our X series cameras are very light weight, compact and convenient to use, and they can give the full frame cameras of our competitors a very tough fight," he added.