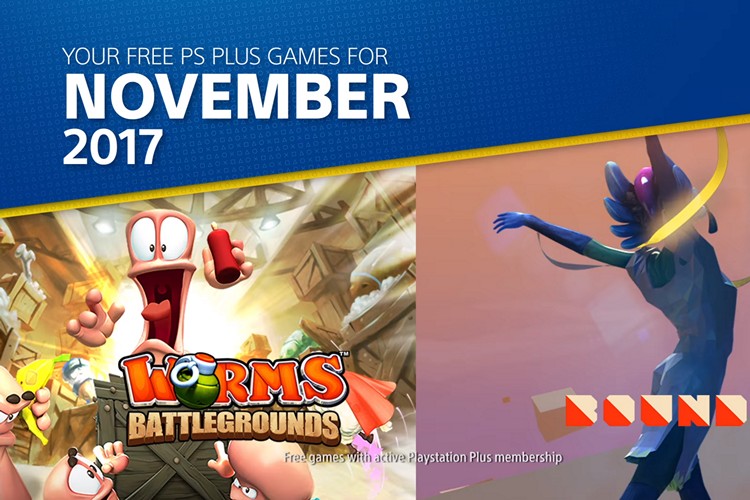 PlayStation Plus is a subscription-based service provided by Sony for the owners of the some of the company's gaming consoles, namely the PS3, PS4 and PS Vita. It costs $9.99 for the monthly plan, $24.99 for the quarterly plan and $59.99 for the yearly plan. With a PS Plus subscription, users get access to a variety of premium benefits including early access to upcoming games, beta trials, store discounts, cloud storage, etc. In addition to this, a PlayStation Plus subscriber is also entitled to receive multiple games every month for free, divided across three platforms. Well, it's most beneficial if you own all these Sony consoles.
Recently, with the release of the PlayStation VR, Sony has also managed to include a Virtual Reality game whenever they possible could for PlayStation Plus subscribers. Well, if you have no idea what's the games line-up for November 2017, take a look at this:
PlayStation 4
PlayStation 3
PlayStation Vita
PlayStation VR
In addition to all these free games listed above, Sony is also providing some great discounts on several titles exclusive to PlayStation Plus owners. So, let's take a look at the most exciting ones. Kingdom Hearts HD 1.5 + 2.5 Remix is now 40% off for subscribers, whereas it's just 20% off for non-PS Plus users. Mega Man Legacy Collection 2 is another game that has received a huge price cut at 30% off for PS Plus members. Lastly, we've got one of the best AAA titles that Sony launched earlier this year. Well, it's none other than Horizon Zero Dawn, which is now available at 44% off for PS Plus members. However, it's worth noting that the sale ends on November 7th at 8 AM P.T.
In my opinion, PS Plus is certainly a valuable addition if you own any one of aforementioned consoles. If you're a PS4 owner, the service is a must, in order to access the online multiplayer features of almost all the games you're purchasing. With all the PS Store discounts, free games and early access trials that PS Plus has to offer, the service is certainly worth the price you're paying for, especially if you're opting for the yearly plan. So, what do you guys think about PS Plus? Are you willing to avail the service for your Sony console? Do let us know, in the comments section down below.
---