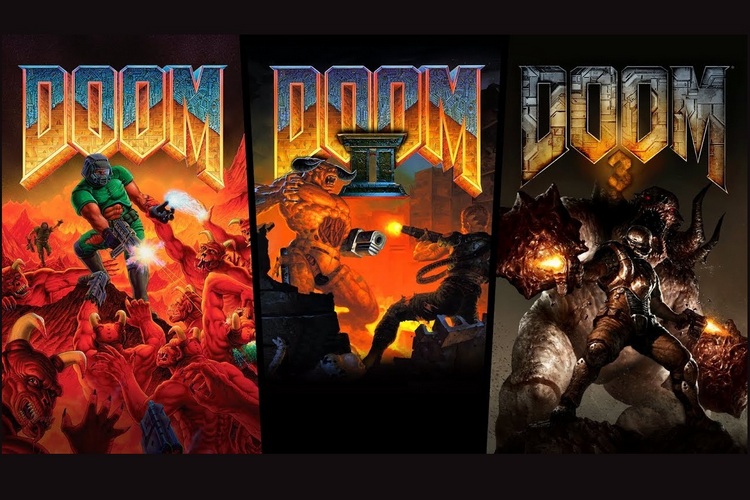 To celebrate the 25th anniversary of its cult first-person shooter, DOOM, Bethesda has made the first three original games in the franchise, DOOM, DOOM II and DOOM 3, available on the Nintendo Switch, Xbox One and PS4. The announcement was made on Friday at the ongoing QuakeCon 2019 in Dallas, Texas, where the company also revealed that the first two titles are also now available on Android and iOS.
Play the games that started it all. DOOM, DOOM II, and DOOM 3 are all available now on Nintendo Switch, Xbox One, and PS4. #DOOM25 #QuakeCon pic.twitter.com/aZwEfnJaP0

— DOOM (@DOOM) July 26, 2019
In case you're wondering, DOOM and DOOM II have already been listed on the Play Store for $4.99 apiece, and both come with enhanced graphics and additional content. While the former comes with the 'Episode IV: Thy Flesh Consumed' expansion with 9 additional levels, the latter includes 'The Master Levels' expansion with 20 additional levels made by the community and supervised by the developers. Both offer local 4-player deathmatch and co-op modes.
Even as most of the nostalgic DOOM players from the 90s seem to be happy about the latest news, some are pointing out one disconcerting development. Bethesda has apparently added new DRM code to the new versions of the games, requiring players to login to their Bethesda accounts to be able to play even in the local, single-player mode. The original titles, released back when online gaming was yet to become mainstream, were single-player games that didn't require an internet connection.
Looks like DOOM 1+2 require you to login into your Bethesda account before you can play

After your initial login, you can play it offline as well

DOOM 3 requires you to login into your BNet account "to access certain features and/or content" pic.twitter.com/OOYcUEaRi5

— Nibel (@Nibellion) July 26, 2019
In case you're wondering about some of the other QuakeCon announcements from Bethesda this year, the company revealed that a few more titles from its stables will join Sony's PS Now streaming service next month, including Doom (2016 edition), Wolfenstein: The New Order and Fallout 4. The company is also slated to launch 'Doom Eternal' on November 22, 2019. The game will hit Google Stadia, Nintendo Switch, PlayStation 4, Windows PCs and Xbox One.
Image Courtesy: Bethesda
---