After a long saga of controversy over privacy violation and granting third-parties access to users' data, Facebook has looked to become more transparent, starting with the ability to let users see complete details about all ads on the platform.
The company is now testing a new feature that will tell users key information about a message from an unknown contact they've received on Facebook Messenger, who sent it, the location of the sender and other crucial details.
"We are testing a way to provide people with more context on folks they may not have connected with previously", Dally Browne, a member of Facebook's Messenger team was quoted as saying by Motherboard.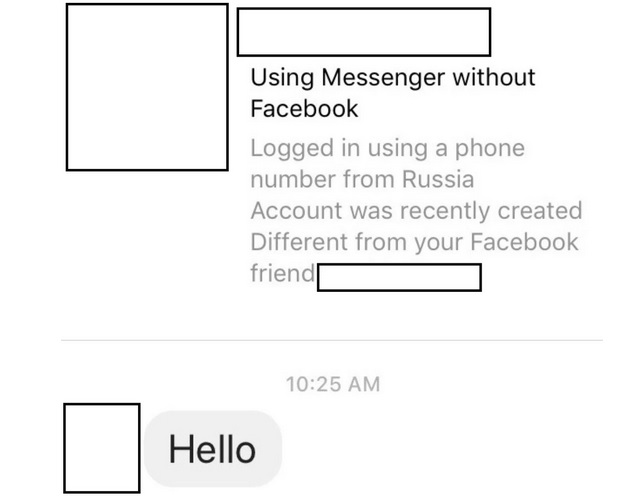 As per the screenshot of the feature shared by a user, Facebook Messenger will warn you on receiving a new message from a suspicious account. For example, it will tell you whether the user who sent the message on Messenger has a Facebook account or not, what device was used to send it and the location where it originated. It will also tell if the Messenger account is old or was just recently created.
But more importantly, it will inform users if the sender is trying to impersonate one of their contacts. For example, if an unknown person creates a Messenger account with the same name as one of your contacts and sends you a message, Messenger will warn you that the sender is not the same person you know, despite sharing the same name.
This feature can prove to be quite useful, especially when it comes to keeping fraudsters and scammers at bay, however, it is not known if, or when, the feature will see a wider release. Browne later added that 'This is just a small test', which indicates that a public rollout of the feature appears to be quite distant in the future.