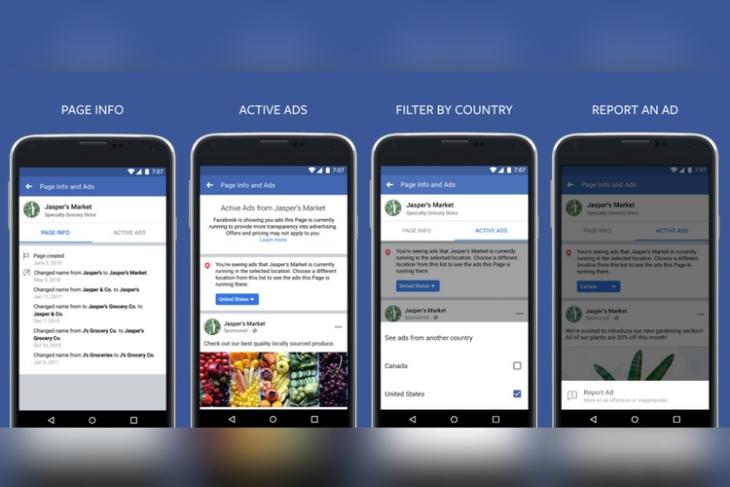 In addition to making political ads more transparent, and letting users know how ads work, Facebook has now announced the new steps being taken by the company that will give users detailed information about the ads they see on the website and apps.
The first change announced by Facebook is that users will now be able to see all the ads run by a business or a political organization on a Page, across all Facebook-owned platforms such as Instagram, Messenger as well as partner networks.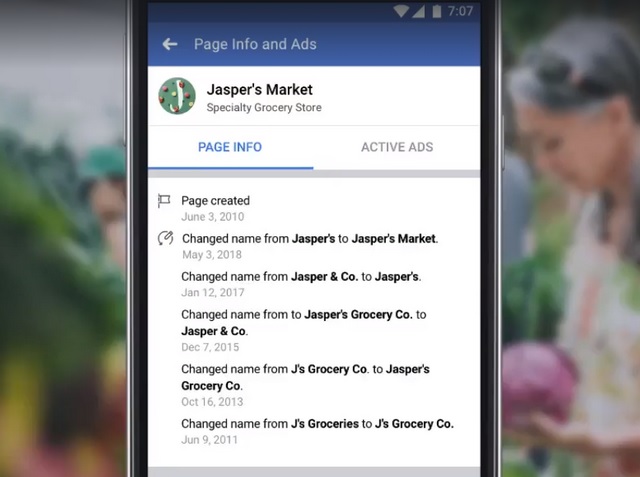 Even the ads which are not visible to you in particular can be seen in their entirety in the 'Page Info and Ads' section. To see the complete list of active ads run by a party, just open a Page, select the 'Info and Ads' option and tap on the 'Active Ads' card to check the complete list of ads. You can even see the ads listed on the Page to users in other countries, and also report an ad for being misleading or for any other reason that violates Facebook's policies.
"It will hold us accountable, it will hold advertisers accountable, but it will also give people the ability to find things that maybe shouldn't be up or find things that might be misleading so we can take action", Facebook 's COO, Sheryl Sandberg was quoted as saying by Xinhua.
Moreover, users will also be able to check the complete information about a Page, such as the date it was created and any history of changing names in the past among others, even if the Page doesn't advertise a product or political campaign. Facebook's official post states that more Page information will be made available to users in the next few weeks.
Facebook is also gearing up to launch political ads labeling and its ad archive tool in Brazil, ahead of the general elections in the country that will be held in October. The company claims that even though a vast majority of ads on Facebook are run by legitimate organizations, there are some bad actors intent on misusing the platform.