Fortnite developer Epic Games has rolled out a massive update for Fortnite on iOS which brings a number of changes to the game along with a plethora of bug fixes. According to the official changelog on Epic Games' website, the sheer size of the update, which is around 1.8GB, is due to a new game data download system that has been set into place. The new system will allow Epic Games to release smaller updates in the near future.
The update also includes an 'Unsupported Device' message, for iOS devices that come with less than 2GB RAM. This is to ensure that players don't face any performance issue on older or low-end devices. The 'Unsupported Device' message reads:
"We're sorry. Fortnite requires a device with 2GB of memory to run. Fortnite works with: iPhone SE, 6S, 6S Plus, 7, 7 Plus, 8, 8Plus, X; iPad Mini 4, Air 2, 2017, Pro."
For improved gameplay, Epic Games has enabled Anti-aliasing (4x MSAA) which will work on supported devices to give the game artifacts smoother edges which is expected to make the game more visually appealing. Additionally, the update also brings with it support for Whispers and Party Text Chat which will allow players to communicate with each other from within the game.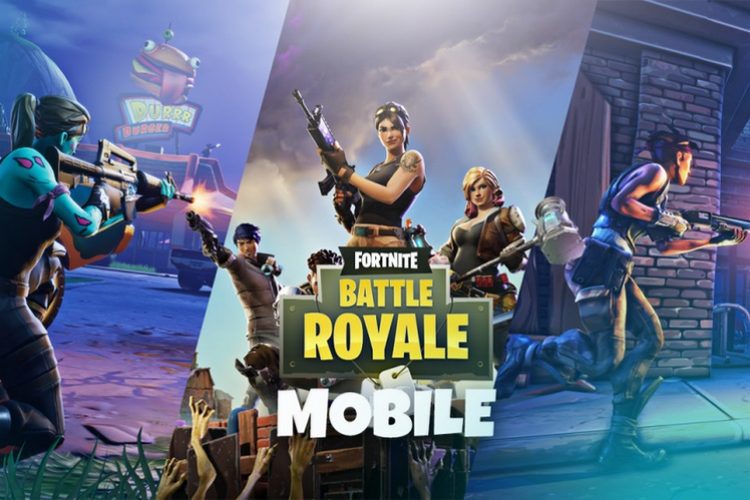 Smaller changes include a new quick tutorial for 'Tap to Swing', a new message informing players that jailbroken devices are not supported, and changes to auto-opening doors which will now work based on player input instead of the player's current speed.
As mentioned earlier, the update also brings a number of bug fixes, including:
Continuously attacking with the Harvesting Tool is now more consistent when double tapping and holding the right side of screen.
The left fire button is now more reliable and responsive.
Opening treasure chests now feels more responsive.
Fixed various inconsistencies with tap to shoot, making it more accurate.
Fixed the minimap blocking movement and look input.
Fixed an issue which caused misfiring when single tapping the screen and interacting with the HUD.
Fixed some issues causing Tap, Tap + Hold actions to not register.
Fixed longer than expected loading times on iPhone X.
Fixed a crash that could occur when tapping the Epic Friends list rapidly.
Fixed Impulse Grenade effects not being visible enough on Low settings.
Turbo Building and Automatic Material Swapping settings now save correctly.
Weapon and consumables dropped can no longer be auto-picked up by the dropping player.
With these changes, the game is expected to become even more popular and is likely to bring in tons of revenue for Epic Games, which is already seeing its investment in the battle royale genre pay rich dividends.